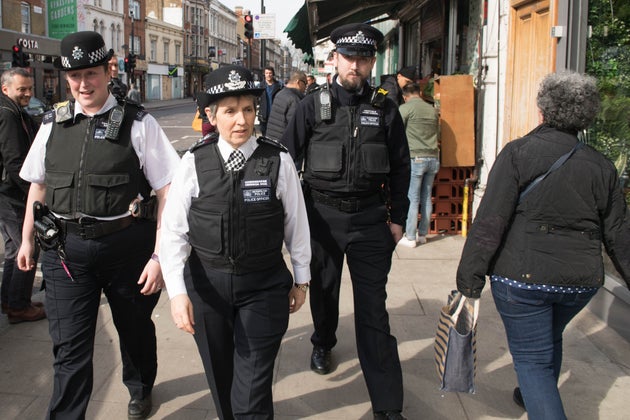 An extra 300 police officers will patrol London's violent crime hotspots this weekend following days of bloodshed, the Met said Friday, while declaring it has "not lost control" of the streets.
Commissioner Cressida Dick also promised more weapons searches following five stabbings across the city on Thursday and a string of murders in recent days.
Dick is under increasing pressure to combat so-called "postcode wars" between rival gangs that have led to a spate stabbings and shootings.
Scotland Yard is investigating 55 suspected murders in London since the start of 2018 and stabbings are at their highest rate in the city since 2010/11.
There were protests in Hackney, east London, last night - near the spot where 18-year-old Israel Ogunsola was stabbed to death Wednesday - while a former senior officer told the Guardian that police had lost control.
The spike comes amid a 16% fall in police numbers in England and Wales since 2009, while and annual knife, gun and serious crime has increased by 20%, according to figures released in November.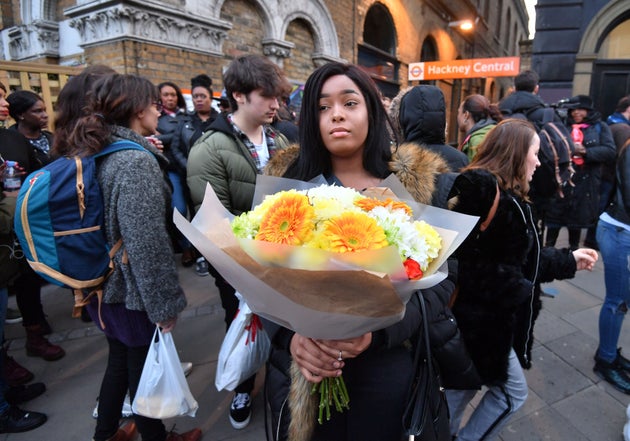 Asked if the Met was able to handle the increasing caseload given budget and personnel cuts, Dick said they could, but conceded it was a "very worrying time".
"Over the last three months and in particular in the last several days we have had a unusual spike in horrible homicides, ghastly events, that have taken people's lives and devastated other people's lives," she said.
"It is important that we investigate those to the best of our ability and that we bring people to justice. I anticipate that we will. We are very good at that. We work really closely with the City of London Police."
She added: "This is not an unprecedented time, but it is a very worrying time."
Police have made arrests in four out of five murder investigations launched this week including that of a 30-year-old man today for the drive-by shooting of Tanesha Melbourne-Blake.
The 17-year-old was killed in Tottenham on Monday as she sat chatting to friends.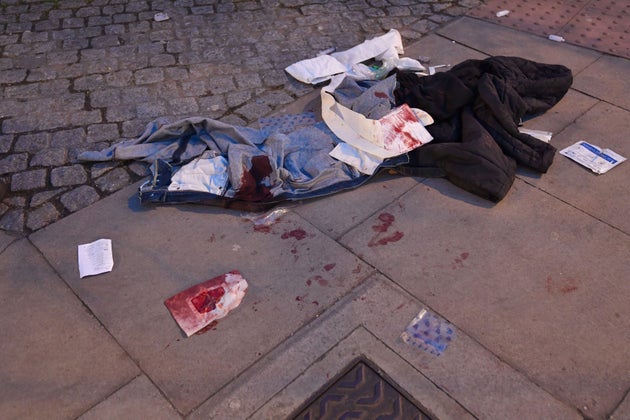 Minutes later 16-year-old Amaan Shakoor was shot dead in Walthamstow and two days later Ogunsola was murdered near Hackney Central Station.
Police also arrested five people for the attacks overnight Thursday.
Speaking at Stoke Newington Police Station in north London, Dick promised results: "Over the last year I have visited countless and met with countless, I am afraid, I am sorry to say, family members of people who have lost their lives.
"They are normally shocked of course, bereft, of course. Most of them, depending on when I have seen them and their own circumstances are actually grateful for the work that the police are doing to bring people to justice – we almost always do.
"In the five cases in the last week that will be on your mind, we have arrested in all but one.
"I anticipate that we will have further arrests, and indeed charges.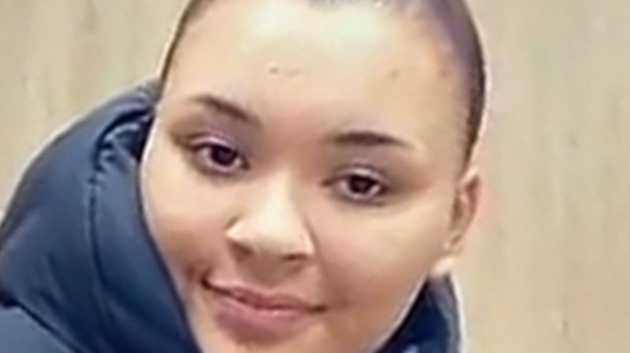 "So they are grateful for that, it is some small comfort how seriously we take this."
Dick's pledge to increase the use of stop and search is contentious. The tactic has long been criticised due to how disproportionately it is used in the capital against members of the BAME community.
Reducing its use was a key pledge during Sadiq Khan's mayoral campaign.
Shadow home secretary Diane Abbott spoke out against its use this week.
The Labour MP said stop and search ruins community relations, hampers efforts to gain intelligence and solve major crimes and mainly just turns up small amounts of drugs for personal use.
A study by the College of Policing that looked at ten years of data from 2004 to 2014 found stop and search only had a small effect on levels of drug offences and burglary, but none at all on violent crime.
Dr Tara Lai Quinlan, lecturer in law and diversity at the University of Sheffield and a member of campaign group StopWatch, told HuffPost this week that most stop and searches don't target violent crime, but rather drugs.
"62% of stop and search is targeted at drugs... and most of those we're talking about low level drug possession," Quinlan said.
Such searches can have an impact on intelligence gathering, Quinlan said, as communities could start to view the police as untrustworthy.
"When it comes time to give information about knife crime and (report) violence people may be less willing to talk to the police," he said.
The Runnymede Trust's Dr Zubaida Haque added that the tactic was not an effective tool in tackling violent crime as it fails to address the main root of the problem.
"The biggest predictor of violent crime, of any crime, is poverty," she said.
Source: huffingtonpost