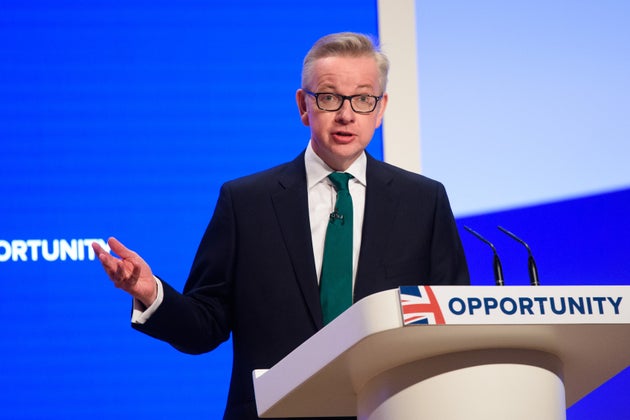 Michael Gove has dismissed suggestions that the government is set to ban disposable nappies as part of its anti-plastic waste crackdown.
Speaking at a fringe event at the Conservative Party Conference on Tuesday, the environment secretary agreed that non-biodegradable nappies are "dreadful", telling the audience that the government's ultimate aim is to reduce the amount of waste that ends up in landfill.
Asked whether disposable nappies should be banned, Gove said: "I mustn't make too much news or commit to too much in advance of anything the Chancellor might say.
"But yes, the direction of travel I think is that we are going to have to identify not quite item by item, but sector by sector, those areas where we do need to take a different approach."
According to waste management company Veolia, around 8 million disposable nappies are thrown away in the UK each day.
But despite proposals to ban plastic straws and cotton buds, Gove later took to Twitter to "throw cold water" on reports that nappies are next on the government's hit list.
"I did not say we would ban disposable nappies - nor will we," the Surrey Heath MP said.
"I'm keen to look at how we tackle waste better - but no nappy ban is on the agenda."
During the event, Gove admitted that Coke Zero is his "Achilles heel" when it comes to plastic use, saying he enjoys bottles and cans of the fizzy drink.
Source: huffingtonpost