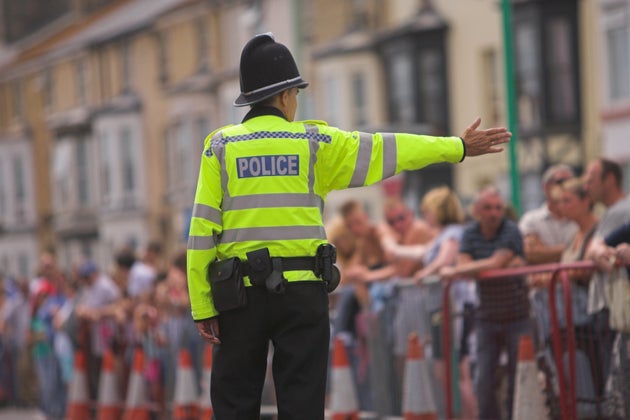 Frontline police officers feel the need to take on part-time jobs and extra work to shore up their personal finances, with figures suggesting the problem is worse than ever, the Police Federation has said.
Around one-in-13 officers (7.8%) admit to taking on another job, up from one-in-16 (6.3%) a year ago, a nationwide survey revealed.
Almost half of those surveyed (44.8%) said they worry about money either every day or almost every day.
And more than one in nine (11.8%) said that they never or almost never had enough money to cover all of their essentials, up from 11% last year.
Some 27,000 police, from constable to chief inspector, took part in the study by the Police Federation of England and Wales, which represents rank-and-file officers.
It comes just weeks after the government confirmed it would increase pay for officers next year by two percent. Average pay for police constables at the top of their wage bracket is £39,000.
The Police Federation's John Apter said: "Although this hardly comes as a surprise, the results make grim reading.
"Our members are clearly suffering from even worse financial pressures than last year, with some appearing to be in dire straits.
"Our members are under immense pressure to deliver, with dwindling resources and rising crime, particularly violent crime, leading to a demand for our services that has never been higher.
"All they want is to be adequately paid for the job that they do."
Diane Abbott MP, Labour's Shadow Home Secretary, said: "Our police deserve better than this but the Tories remain in total denial about the misery that their cuts to public services have caused.
"Police officers' are already being asked to do more with less resulting in overwork and stress.
"The government's promise of a two percent pay increase in 2018/19 is clearly insufficient when officers families are already struggling with basic living costs."
A Home Office spokesperson said: "We are grateful to all police officers for the incredible job they do – and will continue to ensure they have the resources they need to do their jobs effectively.
"The police pay award for 2018/19 represents the highest consolidated pay award since 2010. And the number of people joining police forces is at a 10-year high which demonstrates policing is still a desirable and sought-after career."
Source: huffingtonpost