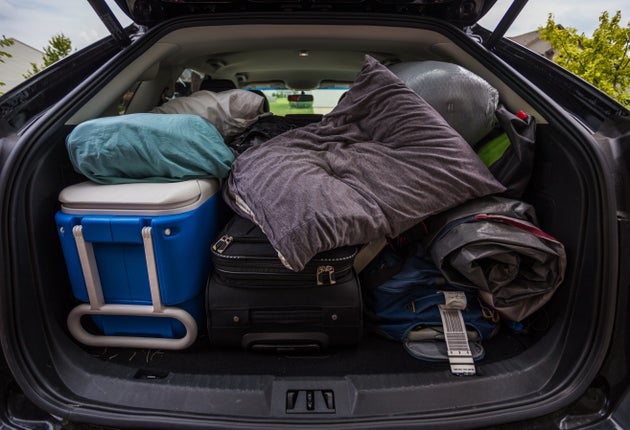 More than 100,000 people could be living in cramped B&Bs and other temporary homes by 2020, a new report has warned.
The newly released Homelessness Monitor estimates that on current trends, the numbers of households living in temporary accommodation could surge from 79,000 to 100,000 within two years – a record 15-year high.
Published by the homelessness charity Crisis and the Jospeh Rowntree Foundation, the report found that 70% of councils in England are struggling to find places for homeless people to live thanks to a combination of high rents and a lack of properties.
And far from being a London-centric issue, the number of people seeking help from their homelessness services in the past year increased by 76% in the Midlands, 70% in the south and 62% in the north, compared to 40% in the capital.
Labour said the report showed the government had "no plan" to solve the housing crisis, while the Department of Housing said £2billion was being made available for social rent housing and councils could now borrow more to build extra homes.
Jon Sparkes, chief executive of Crisis, said: "It's truly terrible that, across England, councils are finding it increasingly difficult to find homeless people somewhere to live.
"This means even more people are ending up trapped in B&Bs and hostels, with no stability and often in cramped conditions.
"Today's report makes it clear that, unless we take action as a society, this problem will only keep getting worse.
He added: "We warmly welcome the government's pledges to tackle rough sleeping and the new Homelessness Reduction Act, but the government must provide more social housing that all homeless people can access if this push is going to succeed."
Campbell Robb, chief executive of the Joseph Rowntree Foundation said it is "simply unacceptable" that more people "face the misery and insecurity of living in bed and breakfasts", while report author Professor Suzanne Fitzpatrick warned: "The options are narrowing for local authorities charged with preventing and resolving homelessness, as benefit-reliant households are entirely priced out of the private rented sector in some parts of the country.
"At the same time, homeless people's access to a diminishing pool of social tenancies is increasingly constrained by landlord nervousness about letting to households whose incomes are now so very low that even properties let at social rents can be unaffordable to them."
According to the Office for National Statistics, there were 78,930 households in temporary accommodation at the end of 2017. That number is up 3,190 from the year before, and up 30,920 on the end of 2010.
The National Audit Office calculated that in 2015/16, councils spent £845 million on temporary accommodation – an increase of 40% since 2010.
The NAO's Homelessness report said: "Over the same period spending on other components of homelessness services – mainly prevention, support, and administration – fell by 9% in real terms from £334 million to £303 million. The overall increase in spending on homelessness services has an impact on spending on other elements of housing services."
What councils said in the homelessness survey:

A council in southern England, commenting on the struggle to find private housing for people on Local Housing Allowance (LHA) benefits:

"Market rent here is on average £600 above the LHA rate for the area ...We struggle to find any private rented accommodation in the district.″

A council in the Midlands commented:

"It is pretty much impossible to access the private rental sector. The cost of doing so is prohibitive and the solution is unsustainable because of the massive disparity between LHA rates and market rent."

A London borough commented:

″(Private) Landlords have been able to achieve higher rents than LHA levels and have evicted their tenants.″

A council in southern England, commenting on private landlords refusing to rent to people on benefits:

"Only a handful of the 40+ letting agents in [our area] will accept households in receipt of benefits."

A council in southern England, commenting on how reforms to social care services are contributing to homelessness:

"There are more people than ever with complex and multiple needs than ever before. Mental health services are overstretched and unable to cope."
According to the Office for National Statistics, the increase in rents in the private sector has slowed over the past 12 months across England.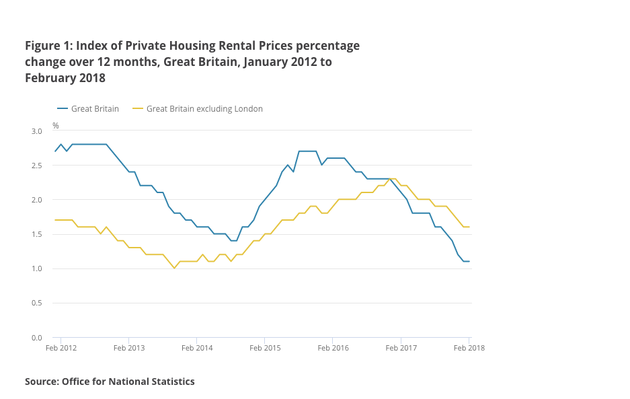 But the average increase is 1.1% is skewed by rents in London only rising 0.1% and there being no increase in the North East.
The other seven regions saw minimum rises of 1.3%.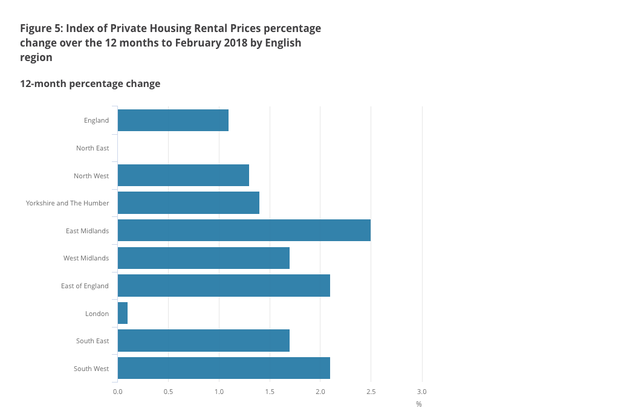 Labour's Shadow Housing Secretary John Healey said: "After eight years of failure, the Conservatives have no plan to tackle the scandal of rising homelessness or build the low-cost homes the country needs.
"You can't help the homeless if you don't build the homes, and the number of new social rented homes being built has fallen from 40,000 with Labour to fewer than 1,000 last year.
"A Labour government will build at least 100,000 genuinely affordable homes to rent and buy a year by the end of the next Parliament, including the biggest council housebuilding programme in more than thirty years."
A spokesperson for the Ministry of Housing, Communities and Local Government said: "Everyone deserves a safe and decent place to live, and we are providing more than £1.2bn to ensure homeless people get the support they need.
"To ensure they can access permanent accommodation, we are also investing £2bn in social rent housing and allowing councils to borrow more to build homes.
"In addition, the Homelessness Reduction Act came into force last week, requiring councils to help those at risk of being homeless sooner."
Source: huffingtonpost