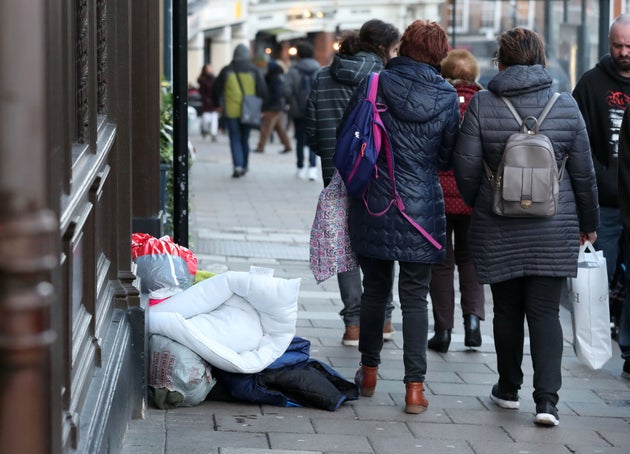 More than half of all homeless families in England are in work, shocking new figures show today, highlighting a trend which campaigners say demonstrates the increasing hardship caused by the housing crisis.
Freedom of information requests submitted by the homeless charity Shelter revealed 55% of those living in temporary accommodation, or 33,000 families, were employed.
The charity found this was an increase of 73% since 2013, and it said losing a tenancy had become the single biggest cause of homelessness in the country, accounting for 27% of all households considered homeless last year.
Mary Smith, 47, became homeless after being evicted by her landlord and lives in temporary accommodation in Watford with her three sons.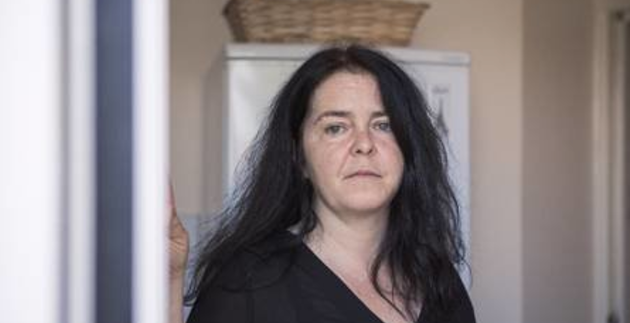 Despite working full time in a shoe shop, Mary says she still can't afford to rent privately in the area.
"I was brought up by a very proud Irish woman, and taught that you don't discuss things like your finances - so letting my colleagues at work know what's happening is very hard," Mary said.
"Luckily, I have an understanding manager now, but I nearly lost my job when I first became homeless because the transport links from my hostel were so bad.
"I'm not hopeful for our future. I think it's going to be this constant, vicious circle of moving from temporary place to temporary place, when all my family want is to settle down. We don't want a palace, we just want a place that we can call home."
The figures come as a Channel 4 Dispatches documentary explores the issue on Monday night.
The programme highlights the case of Emma*, a teacher in adult education who became homeless after a marriage breakdown.
She tells Dispatches how trying to look for a housing deposit felt impossible. "Nobody keeps £2K on hand just like that," she said.
And she says she has even slept in her car and washed in McDonalds in an effort to keep working despite being homeless.
Shelter's Polly Neate said: "It's disgraceful that even when families are working every hour they can, they're still forced to live through the grim reality of homelessness.
"In many cases, these are parents who work all day or night before returning to a cramped hostel or B&B where their whole family is forced to share a room. A room with no space for normal family life like cooking, playing or doing homework."
She added: "We cannot allow struggling families to slip through the cracks created by our housing crisis - the government must urgently come up with a new plan for social housing that delivers the genuinely affordable homes we desperately need."
A spokesperson for the Ministry of Housing, Communities and Local Government told Dispatches: "We're making the rented sector fairer for everyone by clamping down on overcrowding, banning letting fees and protecting tenants from retaliatory eviction.
"This government is committed to tackling homelessness and rough sleeping.
"That's why we're investing over £1.2bn to help and introducing the Homelessness Reduction Act."
*Emma is a pseudonym.
Source: huffingtonpost