The death of a loved one can be a life-changing experience, and yet a quarter of people in the UK don't talk about the "taboo of death", according to a study of 30,000 people.
The findings revealed most people had experienced the death of a loved one by 20 and people started to consider their own mortality aged 26. It also found women (93%) were more likely to consider their own death than men (90%).
Despite this, there is a national taboo around death and it's having a detrimental impact on our wellbeing, with many still struggling to open up and unsure what to do or say to others when they experience it.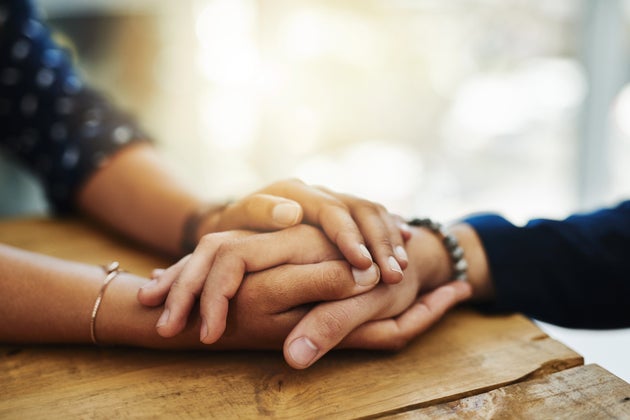 The study, of attitudes about death, was conducted by YouGov and the Co-op and supported by charities including Death Matters and Sue Ryder, the hospice.
"The fear of talking about death, both their own, and of those they love, means that people are not receiving the support they most need at the time, and following their bereavement," Julia Samuel, author of the bestselling book Grief Works, said. "This support is the predictor of their outcome, for good or ill. When someone dies it is the love and support of others that enables us to heal and find a way of living again."
Heidi Travis, chief executive of Sue Ryder, told HuffPosy UK: "Death is an inevitable part of all our lives, and yet in modern society we have become far more distanced from the first-hand reality of it. It has become a taboo subject that many of us find difficult to broach."
The survey also found that one on ten people had been burdened with the financial costs of a funeral. Of those surveyed who had arranged a funeral, the average cost was £3,259 and 81% had not saved up beforehand.
What can you do to help support someone experiencing loss?
The Co-op survey also asked people who have experienced bereavement to share the most and least helpful things people could do to help following a death.
They said that avoiding the subject, people equating grief with their own, being avoided, being told to cheer up and being treated differently were least helpful.
The most helpful responses were people asking if they were OK, offering to do anything to help, sitting with them, asking them if they wanted to talk about it and being offered time off work were most helpful.
Source: huffingtonpost