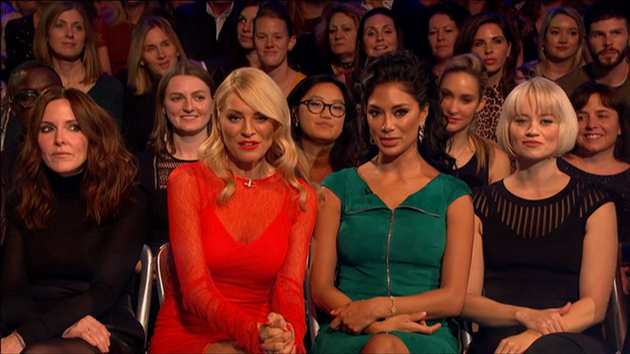 Nicole, who was at the live show to cheer on her former Pussycat Dolls bandmate Ashley Roberts, appeared to look less than impressed and was seen saying something under her breath to Tess at the start of the link.
But according to Nicole, she'd simply made a comment about Tess's dress (as we predicted in our earlier story).
On Sunday, Nicole tweeted the explanation and added that "Tess Daly can sit as close to me as she likes".
Nicole's comment is in response to some viewers who had wrongly suggested that she had told Tess she was sitting too close to her.
Source: huffingtonpost