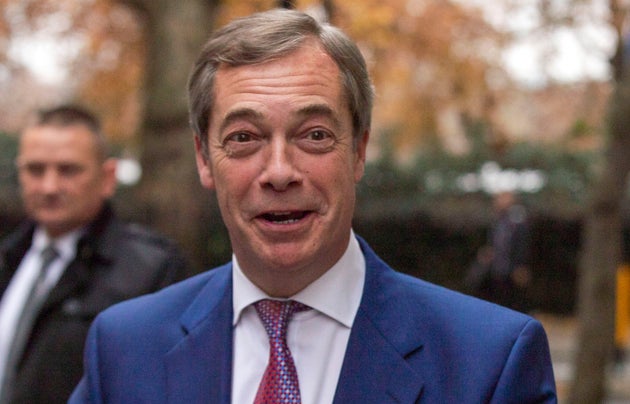 Nigel Farage has said he may launch a new political party and fight the 2019 European election if Brexit is delayed.
Just days after quitting Ukip, the party he led to victory in the 2014 European elections, Farage said he was "thinking about vehicles" to contest the elections next year if the UK is still in the European Union.
He said he would line up "high profile figures" from the business world and across the political spectrum as part of the plan.
The UK is due to leave the EU on March 29 2019, and so will not take part in the May election unless Brexit is derailed.
But Farage told the Sunday Telegraph: "I sense within me I have not fought my biggest battle yet - that is how it feels. Whether it is happenstance, serendipity, destiny.
"I am not going to lie down and watch it go down the plug hole. I couldn't do that. And I won't do that.
"If there are European Parliament elections I am standing and I am thinking about vehicles do to that.
"I will be looking to get some high profile figures in from across the business and political spectrum. I am talking about something very different.
"I have sounded out a few people."
He said the move would be "the birth of something much more remarkable than Ukip was".
Farage quit Ukip after calling for current leader Gerard Batten to be ousted over the appointment of controversial activist Tommy Robinson as an adviser.
Source: huffingtonpost