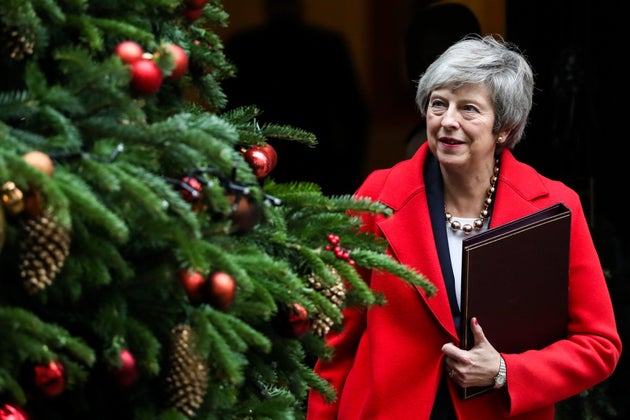 Fears of a no-deal Brexit could help Theresa May avoid a heavy Commons defeat and mass Tory rebellion on her controversial EU plans, ministers believe.
More than 80 Eurosceptic backbenchers are preparing to defy the Prime Minister and vote against her controversial EU-UK plan next Tuesday.
But in a little-noticed element of Parliamentary procedure, the Government's main motion will not be put to a vote if MPs first back a cross-party amendment rejecting both a 'no deal' outcome as well as her own proposals, senior Government sources have told HuffPost UK.
The amendment, tabled by Labour's Hilary Benn, will not be backed by Brexiteers but could gain a narrow Commons majority if enough 'Remainer' Tories – particularly those worried about crashing out of the EU without any agreement - support it.
If Benn's amendment passes with a small number of Tory votes, the PM's deal will have been rejected.
But she would have at least avoided the 'nightmare scenario' of a massive defeat and could gain enough political breathing space to bring forward alternative plans, one minister said.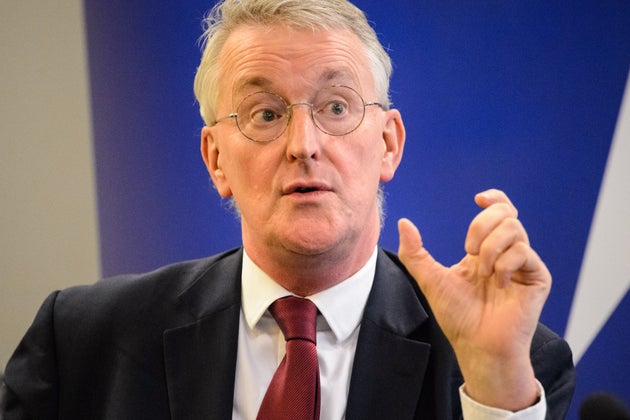 Even some Brexiteers are sanguine about the suggestion of the Benn amendment gaining a majority, as it will at least fulfil their own requirement for May to rethink her entire proposals.
"No one seems to have spotted the PM can avoid a huge defeat if the Benn amendment passes. If his amendment is approved, the Government's motion automatically falls," one MP said.
"Yes, it would be bad, but not as much of a disaster for the party if nearly a hundred colleagues vote against."
Crucially, a narrow defeat will allow No.10 to claim that May has not lost the confidence of the House.
In a separate move, HuffPost UK has been told that Downing Street has invited a select group of senior MPs to a private briefing on "the impact of no deal" on Thursday.
Privy Counsellors, veteran politicians and former ministers, have been offered the chance to attend one of two closed sessions at the Civil Contingencies Secretariat in the Cabinet Office, a unit that deals with major emergencies.
"This is outrageous and a gross abuse of serious people," one Brexiteer source said.
However, senior Whitehall figures stress that MPs should be made aware of the significant downsides involved in any no-deal outcome.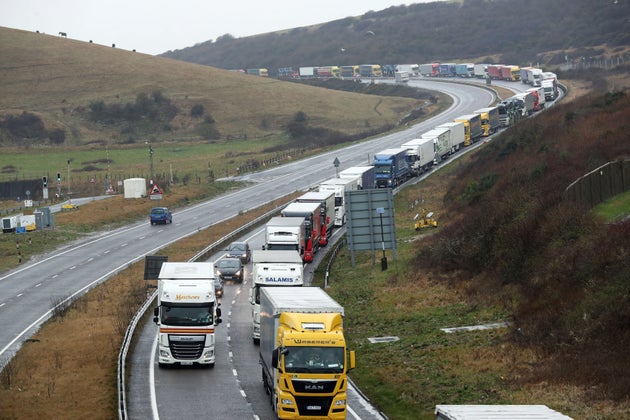 On the crunch showdown next Tuesday, up to six amendments will be voted on first. Only if they are each defeated will the Government's own motion be put to the vote.
Labour has an official Opposition amendment but it is expected to be defeated, and other amendments may lack enough cross-party support to be selected by the Speaker.
Benn's amendment is supported by Sarah Wollaston, the Tory chair of the Commons Health Select Committee, and Dominic Grieve, the chairman of the Intelligence and Security Committee.
As well as other senior Select Committee chairs Yvette Cooper, Rachel Reeves and Meg Hillier, it has the backing of the SNP, Liberal Democrats, Greens and Plaid Cymru.
Former Cabinet minister Sir Michael Fallon made clear in the Brexit debate on Wednesday that stopping a 'no deal' outcome was his priority. "In my view, no deal is not acceptable. It is my judgment that no deal would be highly irresponsible," he said.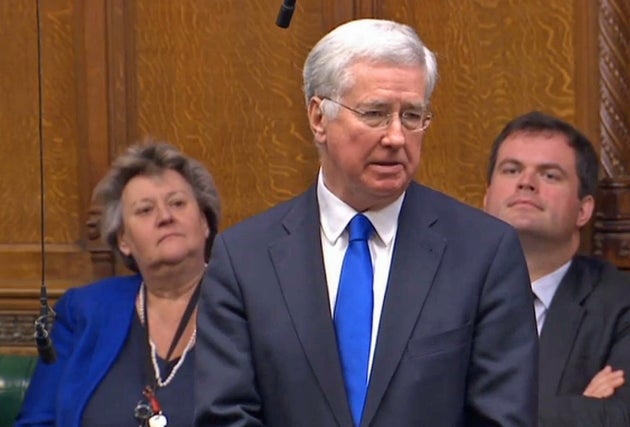 Benn told MPs on Tuesday: "The reason I would ask the House next week to vote for my amendment if it is selected is that the sooner we are able to say to the Government that we are not prepared to support the motion before us and we are not prepared to leave with no deal, the sooner we can move forward and find a solution to this problem in the time that remains."
One Labour MP confided that the danger of May avoiding a 'bloody nose' meant some in the party who had signed the Benn amendment could refuse to vote for it. He may come under intense pressure to pull the amendment next week.
However, should the Benn amendment pass, some ministers and veteran MPs such as Sir Oliver Letwin will press the PM to consider a fall-back 'Norway option' for Brexit, with the UK applying for membership of the European Free Trade Association (EFTA).
EFTA membership is seen by many MPs as the simplest and quickest way of winning necessary EU approval for the new proposal.
Some MPs believe that should the Government's plan be defeated, the resulting stock market uncertainty will mean the Commons will have to consider sitting over Christmas, rather than wait for a deal to be sorted in the New Year.
In a desperate bid to win round the DUP, May is considering her own amendment to give Parliament a 'lock' that would allow MPs a say over the UK entering any customs union 'backstop' to resolve the Northern Ireland issue.
MPs voted on Tuesday to back a move by Grieve to give Parliament the right to come up with its alternative Brexit plans after the defeat of any Government proposals.
Chief Whip Julian Smith tried to woo Brexiteers on Wednesday night with alternative plans.
Source: huffingtonpost