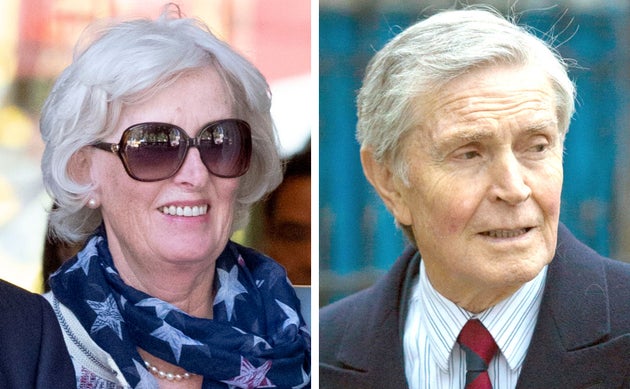 Divorce laws are set for a major shake-up under proposals confirmed by Justice Secretary David Gauke.
A 12-week consultation period opens today to help parting couples in both marriages and civil partnerships benefit from a less confrontational process.
The proposals will instead help families focus on key practical decisions and look to the future, rather than take part in a "blame game."
At present, divorcing couples are forced to blame each other for the marriage breakdown on the grounds of 'unreasonable behaviour', adultery or desertion, or prove they have been separated for a minimum of two years – even if the separation is mutual.
If the divorce is contested, and a spouse cannot prove "fault", then couples currently have to wait five years before a divorce is granted.
Under the plans, a new process will allow people to notify the courts of their intent to divorce, whilst removing the opportunity for the other spouse to contest it.
Gauke said: "Marriage will always be one of our most sacred institutions, but when a relationship ends it cannot be right for the law to create or increase conflict between divorcing couples.
"That is why we will remove the archaic requirements to allege fault or show evidence of separation, making the process less acrimonious and helping families look to the future."
Proposals detailed in the consultation include:
Retaining the sole ground for divorce: the irretrievable breakdown of a marriage
Removing the need to show evidence of the other spouse's conduct, or a period of living apart
Introducing a new notification process where one, or possibly both parties, can notify the court of the intention to divorce
Removing the opportunity for the other spouse to contest the divorce application
The consultation also seeks views on the minimum timeframe for the process between the interim decree of divorce (decree nisi) and final decree of divorce (decree absolute). This will allow couples time to reflect on the decision to divorce and to reach agreement on arrangements for the future where divorce is inevitable.
Current divorce law requires evidence of one or more of five facts:

Adultery
Behaviour
Desertion
Two years separation (if the other spouse consents to the divorce)
Five years (if the other does not)
Pressure for reform has intensified after Tini Owenslost a legal battle to divorce her husband.
She had told the Supreme Court that her 40-year marriage to Hugh Owens was "loveless" and "broken down" and she said she wanted a divorce.
She said he had behaved unreasonably and said she should not reasonably be expected to stay married.
But Mr Owens refused to agree to a divorce, justices heard, and denied Mrs Owens's allegations about his behaviour.
The Supreme Court ruled against her in July, but Lord Wilson said justices had come to the ruling "with reluctance".
He said the "question for Parliament" was whether the law governing "entitlement to divorce" remained "satisfactory".
Last year almost 110,000 people petitioned for divorce in England and Wales.
Source: huffingtonpost