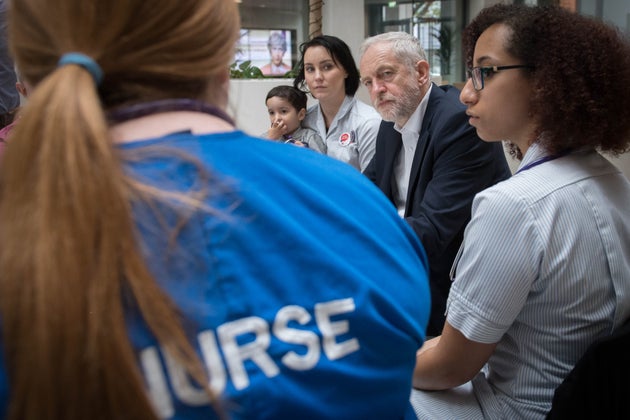 Jeremy Corbyn has come under pressure from nurses to support a referendum on Theresa May's final Brexit deal.
The Royal College of Nursing (RCN), which has 435,000 members, has written to all party leaders to warn leaving the EU poses an immediate risk to patient care.
Corbyn has not ruled out backing a vote, but has repeatedly insisted it is not party policy.
The prime minister has said she will not agree to give the public another say.
Lib Dem leader Vince Cable, whose party is committed to keeping the UK in the EU, supports another referendum, while SNP Westminster leader Ian Blackford has not backed another vote amid reports of divisions at the top of the party.
Maria Trewern, Chair of Council at the RCN, said there was a risk that Brexit "may damage population health" and "severely impact" the ability of nurses to care for patients.
"As the debate across our membership has made clear, the implications of Brexit for the health and care system will be numerous," she added.
"We have written to all political parties in these terms, as well as publicly shared the content of this letter. This is the next step in our campaigning activity in this area, which will expand in the months to come."
The internal Labour divisions on Brexit are set to come to a head at the party's conference next month.
Campaigners calling for a second referendum will seek to challenge Corbyn's Brexit policy by attempting to secure a motion on the issue at the gathering in Liverpool.
The People's Vote group want MPs and activists to submit a motion calling for a referendum on the final deal the government reaches with the EU before Britain leaves in March.
Barry Gardiner, the shadow international trade secretary, has claimed a second referendum could lead to "civil disobedience".
But Keir Starmer, the shadow Brexit secretary, said a vote on the deal should remain "on the table".
Source: huffingtonpost