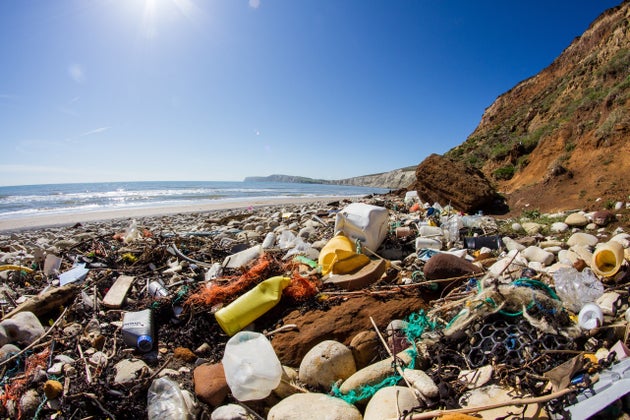 The British public has shown huge support for a Treasury appeal for suggestions in how the UK tax system could be used to fight the environmental scourge of plastics.
The Chancellor, Philip Hammond, has reiterated the department's commitment to take action through the tax system to reduce the amount of single-use plastic as part of a wider effort across government departments.
Measures which received noteworthy public support and are being considered include using the tax system to:
Encourage greater use of recycled plastic in manufacturing rather than new plastic
Discourage the use of difficult to recycle plastics, like carbon black plastic
Reduce demand for single-use plastics like coffee-cups and takeaway boxes
Encourage further recycling as opposed to incineration
Hugo Tagholm, CEO of Surfers Against Sewage, said: "Surfers Against Sewage is delighted with the huge public response to the Treasury's recent call for evidence on how the tax system could be used to reduce plastic waste, which many of our supporters responded to.
"This is a clear indication of the public appetite for more fiscal interventions to help reduce plastic pollution littering our environment, from inner-city streets and countryside to our oceans."
In January, Prime Minister Theresa May pledged to eliminate all avoidable plastic waste within 25 years, including by encouraging supermarkets to introduce "plastic-free" aisles.
The launch of the 25-year environment plan follows a ban on the use of plastic microbeads to reduce plastic pollution entering the world's oceans.
A Defra spokesman said: "We are committed through our 25-year environment plan to eliminating avoidable plastic altogether by the end of 2042 so we leave our planet in a better state than we found it.
"We are exploring a range of options, and have already introduced a world-leading ban on microbeads, and set out plans to extend the 5p plastic bag charge, improve recycling rates and explore plastic-free aisles in supermarkets."
Source: huffingtonpost