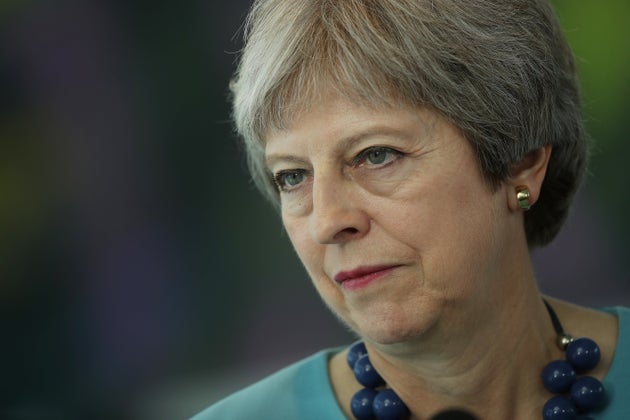 Theresa May has refused to rule out making it easier for EU citizens to come to the UK than people from other parts of the world post-Brexit.
In an interview with the BBC, the Prime Minister said the UK had yet to decide "what works for the UK" on EU migration rules, in a move likely to rile hardline Brexiteers.
It comes after a crunch meeting at Chequers on Friday saw the Prime Minister secure ministers' backing to negotiate a softer version Brexit with the EU, which would include a UK-EU free trade deal based on a "common rule book" on goods and a new customs deal.
Critically, the cabinet also agreed that unlimited immigration from the EU will end.
But speaking the BBC's political editor Laura Kuenssberg, May refused to rule out so-called "preferential access" for EU citizens after the UK leaves the EU.
She said: "Free movement from the European Union will end.
"What I've said before and will continue to say is we recognise that people will still want to carry on travelling to Europe and Europeans travelling to the UK.
"People still want to have opportunities in each other's countries as we have for people from around the rest of the world."
Asked if it was possible EU citizens may get some preferential treatment, the Prime Minister said: "We are going to decide. What we're going to do is say what works for the UK, what's right for the United Kingdom? We will put our national interest."
The development is likely to rile hardline Brexiteers, many of whom have branded the Chequers deal a betrayal which will deliver a "fake Brexit".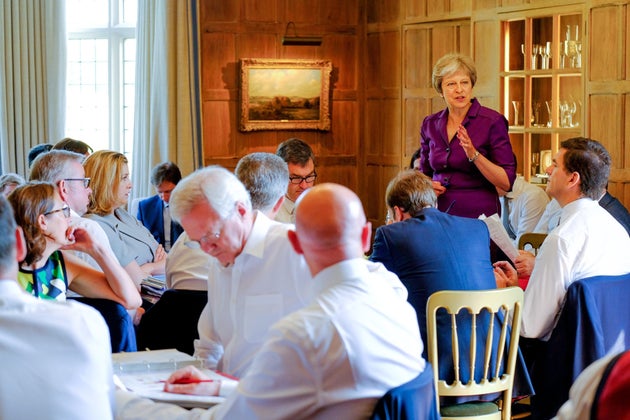 But May used the interview to double down on her warnings to Foreign Secretary Boris Johnson and other would-be rebel ministers, saying they are no longer allowed to publicly air criticism over her Brexit strategy.
"Collective responsibility has returned and what I felt, what I had from people sitting around that table, was a real sense that we move forward together," she said.
With the EU now due to consider the plan, May added said she thought the European Union was now ready to talk about the future relationship.
May said there was a "willingness to sit down to talk" amongst EU negotiators.
But her flexibility on migration could put her on a collision course with some of her backbenchers.
Jacob Rees-Mogg, leader of the influential European Research Group of pro-Brexit Conservative MPs, warned that a common rulebook could make "trade deals almost impossible" if it meant regulations would have to apply to any goods coming into the UK.
He added that "it is possible that this deal is worse" than a "no deal" Brexit.
"An egg that is very softly boiled isn't boiled at all. A very soft Brexit means that we haven't left, we are simply a rule-taker," he told BBC Radio 4′s Today programme.
"That is not something that this country voted for, it is not what the Prime Minister promised."
Backbencher Andrea Jenkyns, meanwhile, said she was "awaiting the detail" of the plans before deciding whether to support calls for a leadership contest.
"This is a one foot in, one foot out. It is not a proper Brexit," she said.
WHAT'S IN THE CHEQUERS DEAL?
Goods harmonisation
A No.10 statement says the UK will "maintain a common rulebook for all goods" including agricultural products after Brexit, allowing continued harmonisation of trade.
The UK Parliament would have the final say but the statement insists that environmental, employment and consumer protection rights would not be downgraded.
Services however would get less mutual access between the UK and EU.
Customs
A 'facilitated customs arrangement' would operate under a 'combined customs territory'. The UK would apply its own tariffs for goods intended for the UK, but EU tariffs for goods (estimated at about 4% of all such trade flows) heading into the EU.
The plan aims to allow Britain to set tariffs with the rest of the world while continuing 'frictionless' trade at the border with the EU. It claims that as a result there would be no 'hard border' between Northern Ireland and the Irish Republic.
Courts
A "joint institutional framework" would interpret UK-EU agreements, to be carried out in each jurisdiction by the respective courts. But UK courts would have to show "due regard paid to EU case law in areas where the UK continued to apply a common rulebook".
A new system of joint committees would oversee the rules and be subject to binding independent arbitration in the event of any disputes. Crucially the arbitration would have reference to the European court of justice (ECJ) "as the interpreter of EU rules".
Source: huffingtonpost