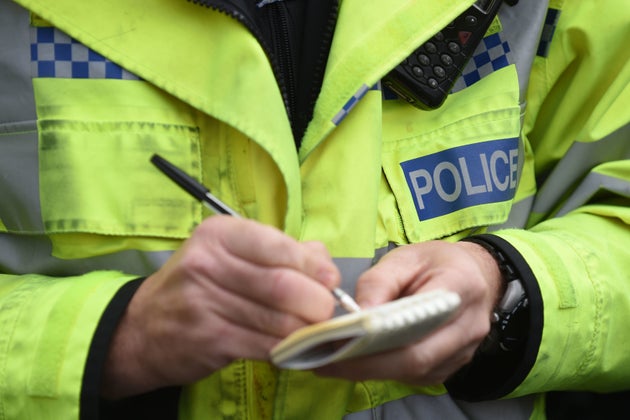 Police in Surrey have reported an increase in the reporting of learning disability-related hate crime, after officers completed a course designed to help them work with victims.
The training was designed by not-for-profit group Dimensions, whose research reveals that while 73% of people with learning disabilities and autism have experienced hate crime, less than half (48%) have reported it to the police, as they often feel anxious about doing so.
Nearly half of frontline police officers (46%) said they had never received learning disability or autism awareness training.
More than 1,000 officers took the course, which included interactive face-to-face sessions led by a person with a learning disability who had experienced hate crime.
Ben Shiell, a Guildford-based officer who took part, said the training "really hit the nail on the head".
"As a member of the police, hearing this from someone we're here to protect and support was hard – and really brought home the fact that under-reporting is a pressing issue that we need to urgently address," he said, calling for everyone in the police force to "have an opportunity to go through the training".
Shiell added: "We all need to be much more aware of the particular challenges that people with learning disabilities and autism might face when reporting a hate crime.
"It brought to light small changes that can make all the difference for someone who has been a victim of disability hate crime: from ensuring we speak in the right tone of voice and ask the right questions, to providing additional support after the report has been taken."
A Dimensions survey conducted afterwards revealed "overwhelmingly positive" results, with 90% of officers saying they felt more confident taking a report from someone with a learning disability or autism.
Official statistics also reveal a month on month increase in the number of recorded disability hate crimes in Surrey, and a higher average number of recorded disability hate crimes compared to 2017.
Dimensions is now calling for the National Police Chiefs Council to make the training mandatory.
Their campaign adviser, Mark Brookes, said: "The main problem with disability hate crime is awareness – too many people still don't really understand what hate crime is and what to do about it.
"The same goes for police officers – so it's positive to see that when they've got the right training, they feel more confident in supporting people with learning disabilities and autism.
"We would like to see the training adopted by other constabularies across the country – so that we can put an end to learning disabilities and autism hate crime."
Source: huffingtonpost