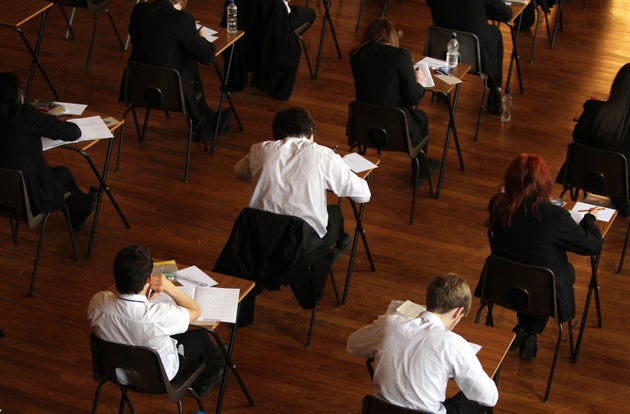 Poor students in some parts of the UK lag two years behind their peers by the time their sit their GCSEs, according to a new report.
According to the Education Policy Institute (EPI), class disadvantage has become "firmly entrenched" in some regions of the UK and attempts to close the gap have "slowed significantly".
The EPI on Wednesday published its annual report on the state of education in England which showed, "overall, there is little change in the gap in school attainment between disadvantaged pupils and their peers" and that with the most "persistently disadvantaged" pupils, there has been no narrowing at all in six years.
Jo Hutchinson, director of social mobility and vulnerable learners at the EPI, said the findings were of "great concern" as more vulnerable students are ″particularly reliant on access to support services – and will be disproportionately affected by the growing financial pressures in our schools".
The institute said poor pupils in several areas of the north east are trailing their peers by as much as two years by the time they reach the end of secondary school.
This includes: Northumberland (26.1 months), Sunderland (23.6 months), Hartlepool (24.1 months), Redcar and Cleveland (23.4 months) and Kingston upon Hull (23 months).
The picture isn't much better in the east of England, with poorer pupils in Norfolk lagging 23.5 months behind, Lincolnshire 23.3 months and Northamptonshire 22.1 months.
In parts of the south, such as the Isle of Wight, Luton, Greenwich and Dorset, the gap has worsened since 2012, as well as in parts of the Midlands, including Derby and Telford and Wrekin, the report notes.
But the London boroughs of Tower Hamlets, Islington and Hackney – areas with large proportions of persistently disadvantaged pupils – all bucked the trend, with students performing just as well as areas with very few poor pupils, such as Surrey and West Sussex.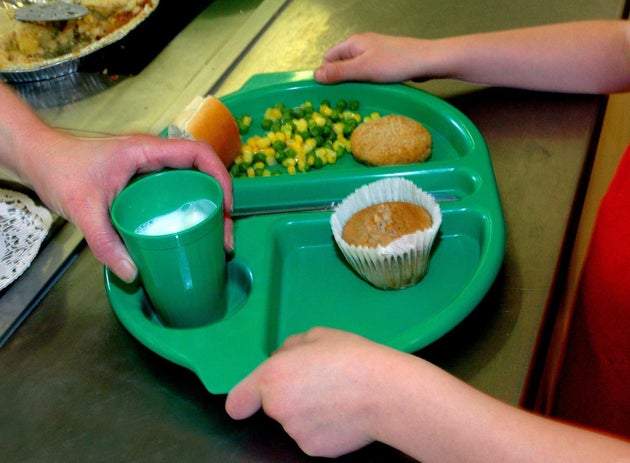 The areas with the smallest attainment gaps are Kensington and Chelsea at -2.5 months, and Westminster, with 0.8 months.
EPI executive chairman David Laws said the fact poor students were generally lagging so far behind their wealthy classmates was "unacceptable" and it was "particularly disappointing" no progress had been made to catch them up during the last six years.
The EPI found that the rate of closure in "the key GCSE English and maths gap" between disadvantaged pupils and their peers had "slowed significantly" since 2014 and would now take well over 100 years to close at its current rate.
Geoff Barton, general secretary of the Association of School and College Leaders, said: "It is no coincidence that the rate at which the secondary attainment gap is closing has slowed over the past five years at exactly the time when schools are facing the twin crises of inadequate funding and severe teacher shortages."
While the disadvantage gap across all GCSE subjects has narrowed in the last year to 18.4 months (compared to 19.3 months in 2016), experts say this has been driven by disadvantaged pupils switching subjects "following government reforms to school accountability, rather than these pupils achieving higher marks".
The EPI's report considers how the disadvantage gap has changed since 2011 and how it varies across the country, while examining how pupils from different backgrounds perform and what the "underlying causes of educational disadvantage are".
The report found that once students finished their GCSEs, a higher proportion of non-disadvantaged pupils were entering sixth form, compared to disadvantaged pupils.
The EPI made a number of policy recommendations for "tackling" educational inequality, including:
Equalise access to high quality early years provision;

Ensure a high quality and stable teaching workforce across the country, including in the most disadvantaged schools;

Prioritise pupil well-being alongside academic attainment;

Ensure early and sustained additional support for those who are behind with attainment;

Provide access to a broad curriculum that includes out-of-classroom experiences;

Promote a strategy of poverty alleviation – which forms the basis of a programme to improve the attainment of disadvantaged pupils, and

Support maternal health and well-being throughout childhood.
Laws said that during the past 20 years successive governments had prioritised policies to help close the disadvantage gap with some success, but there was now a "serious risk" this would slow down or stop.
"Trends in child poverty and financial pressures on education services upon which poor children depend could impede further progress to make outcomes in English education more equal – if this happens then it will be difficult to make gains in improving social mobility," he said.
The National Education Union backed the EPI's recommendations which "hits the nail on the head" and said that schools were only a "small part of the answer".
Dr Mary Bousted, joint general secretary of the National Education Union, said the government needed to do "much better" at recruiting and supporting well-qualified teachers and improving its support for schools serving the most disadvantaged communities.
"Ministers should also acknowledge the deficiencies in the accountability system, which still works against disadvantaged pupils and schools, and which plays a large role in narrowing the curriculum in many schools," she said.
Bousted added that the best way to close the attainment gap was to "close the poverty gap" and urged the government to focus on policies aimed at ensuring high quality early years education and care, support for families "and in particular for maternal health", and a proper strategy to alleviate poverty.
* Disadvantaged pupils are defined as those pupils known to be eligible for free school meals at any point in the previous six years. Persistently disadvantaged students are defined as those eligible for free schools meals at least 80% of their time in school.
Source: huffingtonpost