The Pope has met with victims of church abuse and mistreatment in Ireland after expressing pain and shame over failures to tackle the scandals.
The 90-minute private encounter with eight survivors at the Papal Nuncio's residence in Dublin came hours after the Pope acknowledged that Irish people had a right to be outraged by the church's response to the crimes.
On the first day of his historic visit to Ireland, the pontiff also prayed for all victims of clerical sex abuse.
The Pope's decision to address the dark legacy of abuse in a speech in Dublin Castle drew praise in some quarters, but others criticised Francis for not saying enough or offering a public apology.
With the reverberations of a litany of clerical sex crimes casting a shadow over the first papal visit to Ireland in almost 40 years, Francis acknowledged the gravity of what had happened.
"With regard to the most vulnerable, I cannot fail to acknowledge the grave scandal caused in Ireland by the abuse of young people by members of the church charged with responsibility for their protection and education," he said.
"The failure of ecclesiastical authorities – bishops, religious superiors, priests and others – adequately to address these repellent crimes has rightly given rise to outrage and remains a source of pain and shame for the Catholic community.
"I myself share those sentiments."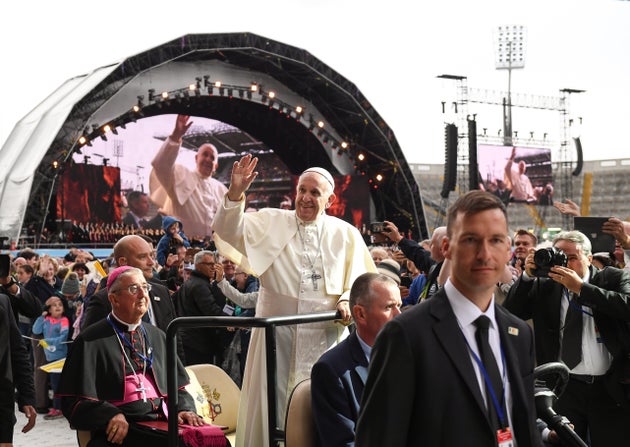 Later in the day, Francis sat in prayerful contemplation inside a Dublin cathedral at a candle perpetually lit for those abused.
On a full day of engagements in the Irish capital, the Pope also visited homeless people who receive support from a centre run by the Capuchin Fathers' religious order.
In his Dublin Castle speech, the pontiff also expressed hope that remaining obstacles to reconciliation in Northern Ireland could be overcome.
Source: huffingtonpost