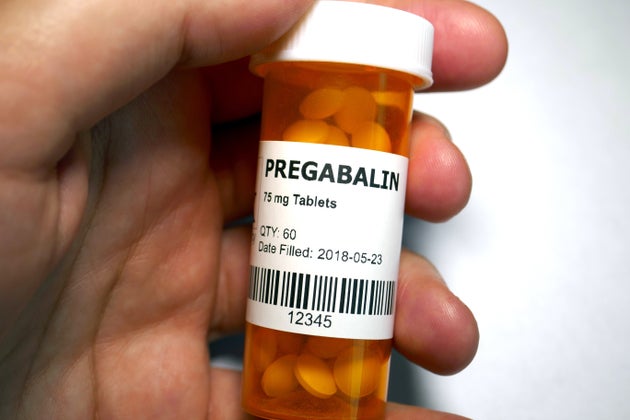 Ryan Murrihy admits that when he described symptoms he had read in a medical journal to persuade a doctor to prescribe him pregabalin, he was "playing him".
Now in a residential treatment centre for addiction, he wants to raise awareness about the risks of this little-known prescription drug, which was last year sited on the death certificates of 136 people – a startling rise on previous years.
The drug, which is predominately used to treat epileptic seizures, but is also used for anxiety and nerve pain relief, has been described as the "new valium". But experts believe those who use it recreationally aren't aware of the risks when choosing to mix it with other drugs.
While the figure pales in comparison to drugs like heroin, the rate at which deaths related to pregabalin have risen has caused serious concern for experts. In 2008, there were zero deaths related to the drug, according to official ONS figures. A year later four deaths were recorded. The figure has rocketed since then.
Dr Mateen Durrani, group adult psychiatrist for addiction treatment service, UKAT, says many of those who have died in relation to pregabalin had not actually been prescribed the drug themselves. On the illicit drug market, each capsule is worth around £2.
"There is now a huge black market for the drug," he says. "Some people may sell their prescription, but people also buy it on the internet and from dealers."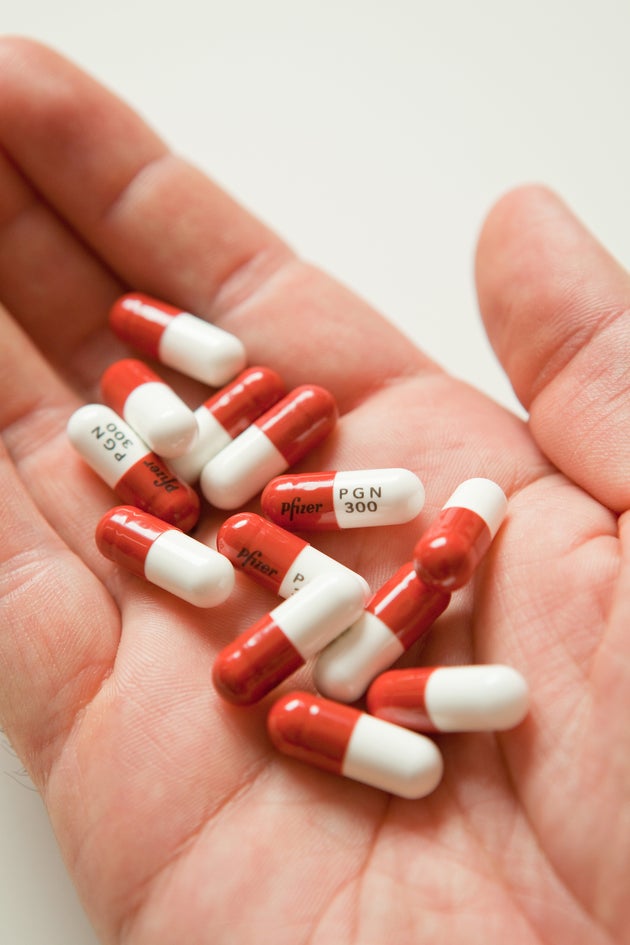 Murrihy, 36, from Birmingham, was one of those who began using pregabalin recreationally alongside illicit drugs bought from dealers, but later persuaded his GP to prescribe it to him.
He describes its affect as an "intense drunk" feeling. "You feel happy and drunk but you know what you're doing at the same time. Loads of us took it together but soon I isolated myself to take more of it," he said.
He then went to his GP asking for something to help with nerve pain from an old injury. "At first they gave me gabapentin, but I knew if I came up with the symptoms that it wasn't working, the only other drug they could then give me was pregabalin. I knew that and I played the doctor to my advantage.
"I had looked it up in a medical journal. I was able to persuade them quite easily and they would keep on upping the dose. They seemed quite enthusiastic at that time to prescribe it."
He realised he was addicted when he used up his 7-day prescription in two or three days, and began to have "horrendous withdrawal" when it ran out.
Pregabalin, which was first launched in the UK in 2004, is part of the gabapentinoids family, along with gabapentin, which was launched in 1997. The prescription of them has rocketed in recent years, which Graham Parsons, chief pharmacist for the drug charity Turning Point, says correlates with the sharp rise in deaths related to the substance.
The prescribing of pregabalin increased by 350% in the five years to 2012, while gabapentin increased by 150% during the same period, according to the Advisory Council on the Misuse of Drugs.
Over 12 million prescription items were dispensed for gabapentinoids as a group in England alone during 2016.
Such is the concern about the drug now being abused, the government classified it as a class C controlled substance last year, but both prescribing of the drug and abuse of it continue to be prevalent.
Parsons says there are different ways people can become dependent on pregabalin. "There will be some people who are prescribed it and develop a therapeutic dependence where they use it more and more and their dose has to be increased and they will feel withdrawal symptoms if they stop.
"Then there will be people who are prescribed it and perhaps understand the misuse potential of it and start using it in ways that has a psychotropic effect.
"Then there will be those who are prescribed it and then divert it onto the illicit market. That's when illicit users who like the effects of 'pregabs' as its called and will buy them and start using them."
Those who tend to misuse pregabalin are also likely to be misusing opioids such as heroin or morphine as the drug enhances the effects of other substances.
Parsons says this means it's a complex problem to solve. "Politicians are always looking for simple solutions to manage the problem of over the counter or prescription drug misuse but there is no easy answers for it."
It's also a difficult issue for doctors to tackle. "GPs are not necessarily trained in addiction issues and has to assess someone in an eight minute period and they might be presenting with multiple issues. It's difficult."
Studies show that people who misuse prescription medicines tend to have quite complex mental health issues and often have a past history of trauma, he says.
Dr Martyn Hull, who as well as being the clinical director for Turning Point, is a GP, agrees and says that part of the problem is the pressure on GPs. He says there has been "a massive change" in the prescribing for pain in recent years.
"It's driven by a combination of things. I don't think it's necessarily more pain. In deprived areas you are seeing probably double the amount of prescribing for pain than in less deprived ones. There's a strong correlation with mood disorders.
"Anecdotally, there is definitely a change in patient expectations so people will say they need medication for the pain. And I think GPs find it hard when there other options are limited."
The problem with dependence on prescription drugs is not quite as big as it is in the US, "but we are moving in that direction," Hull says.
"Until very recently, a lot of pain specialists would say there was no misuse potential for pregabalin, but we've known for a long time that our clients really like taking them and so there definitely is."
Another issue is the increasing demand for prescriptions in prisons, Hull says.
Murrihy spent time in prison for shoplifting, which he says he did to fund his addiction, but had no problems getting prescribed pregablin by the prison doctor.
He says: "When I got out of prison, my GP said it was now a controlled drug and refused to prescribe it. The local drugs service couldn't help either. I was stuck in a withdrawal. It felt like really bad flu symptoms, not being able to switch your hand off, not being able to sleep or get comfortable.
"It was the same or worse as an opiate withdrawal. It's terrible to come off. It's not just physical, it's mental torture."
He is now receiving addiction treatment at a residential centre and although he is still taking pregabalin on a managed dose, he is working to get completely clean.
Now that he is stable, he is trying to educate others and is now involved with a research project with Change Grow Live (CGL), a charity that specialises in substance misuse and criminal justice intervention projects.
"I don't think it's that people don't realise the effects, it's that people don't care at the time but then they end up getting stuck in the cycle. I'd like to help people and want to help set up a system with CGL for people who do want to get off it.
"We want people to recognise it's a major problem and try and get more sympathy from GPs, especially for those who are coming out of prison," he says.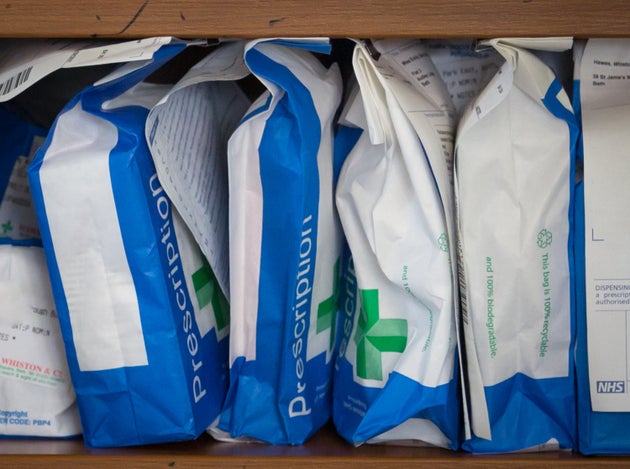 Dr Prun Bijral, medical director of Change Grow Live, admitted that current clinical treatment options "are limited" as is research into treatments specifically for it.
The charity is working with the University of Manchester to research solutions after a group of around ten service users in the West Midlands, including Murrihy, came forward with concerns about the treatment of pregabalin misuse.
Bijral said: "Our service users, who were presenting to us predominantly for management and support around heroin use or illicit opiate use, came to us to say they saw it as an issue.
"They wanted to find out the scale of the problem so did a survey and found it was a fairly significant problem and so put it to our governance teams to see what we were doing about it. It's never happened before that we have had service users come to us in this way but it's been great."
Dr Andrew Green, GP committee clinical and prescribing lead of the British Medical Association (BMA), says the organisation called for pregabalin to be made a controlled substance and wants the government to invest in the treatment of prescription drug dependence.
"While an important drug for treating several conditions, there has been an increase in the prescribing of pregabalin in the past five years," he says. "Our members working in prisons are particularly concerned about problems of pregabalin addiction, overdose and violence towards staff who won't prescribe the drug.
"Granting pregabalin controlled status will help tackle this problem but the government must also invest in specialised support services for prescription drug dependence so people with dependence issues can receive the help they need."
However Dr Hull says to really solve the problem, there needs to be an overhaul in how pain is treated so less drugs are prescribed in the first place.
"There are non pharmacological interventions such as hydrotherapy that may help, as well as psychological interventions to help people come to terms with pain.
"I spoke to a pain specialist who said pain is a natural human phenomenon and it always has been and it is only in recent years, we feel we need to have a tablet for it."
The Home Office has been approached by HuffPost UK for a comment.
Source: huffingtonpost