Rail commuters face five years of misery as a major investment programme has been unveiled to transform the passenger experience between York, Leeds and Manchester.
Network Rail route managing director Rob McIntosh outlined the ambitious but disruptive plans in a letter to Transport Secretary Chris Grayling.
The £2.9bn investment for an overhaul of the Transpennine route aims to significantly reduce journey times, increase capacity and transform a number of stations.
However, the Network Rail boss has admitted that "this level of ambition cannot be delivered without significant disruption over the course of the works".
In his letter to Chris Grayling, he explains: "The Transpennine route is a Victorian construction that passes through the heart of the Pennines with its inherently challenging topography.
"Delivery of investment on congested infrastructure with limited diversionary capability will be very disruptive for passengers and local communities."
He went on to warn that to carry out the improvements, they would need to close some parts of the route for up to 39 weeks per year between 2020 and 2024.
This would mean journey times increasing by 15 to 25 minutes over that period as well as constraining capacity.
McIntosh went on to explain they had considered carrying out the work to a shorter timescale with fewer and longer blockades but realised this would increase costs and lead to levels of disruption that would be unacceptable as well as being damaging to the local economy.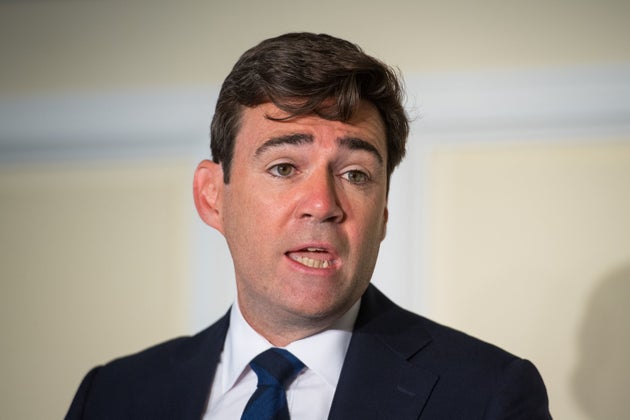 Meanwhile, the Mayor of Greater Manchester Andy Burnham has welcomed the announcement that a troubleshooter is to be appointed by Government to deal with the rail chaos affecting the North of England.
Following a year of dismal performance by rail operators across the North after the bungled introduction of a new Spring timetable and multiple delays on major rail infrastructure projects, Burnham and other leaders across the North last month called for a single individual to be appointed by the Secretary of State for Transport to take charge of the situation.
At a Transport for the North Partnership Board meeting in Sheffield today, the Department for Transport consented to this proposal and announced that Richard George will be appointed.
George was director of transport for LOCOG – the organising committee for the London Olympic and Paralympic Games.
Burnham said: "The intolerable situation on our region's railway network has to end - it has caused too much stress and suffering for passengers relying on public transport to get them to where they need to be on time and in comfort.
"The Secretary of State said in the Spring that fixing this mess was his number one priority, but we have seen little evidence of improvement, and performance levels of Northern and TransPennine Express services remain not good enough.
"That is why last month leaders from across the North called for a troubleshooter to be appointed as a voice for the long-suffering passenger; to take command, bang heads together and get things fixed.
"I am pleased that the Government has finally taken this significant step, an acknowledgment that efforts up to this point have proved inadequate.
"It is now crucial that Government ensure this troubleshooter starts work promptly – passengers deserve to see a dramatic improvement as quickly as possible.
"It is crucial that this individual is given all necessary powers to make a significant and lasting impression and is able to put this chaos to an end."
At the meeting in South Yorkshire it was also announced that an enhanced compensation package will be put in place for regular travellers affected by this Spring's timetable fiasco – previously compensation was only available to season ticket holders.
"More passengers will be able to claim compensation thanks to this morning's meeting," Burnham confirmed.
"I have repeatedly said that a package which remunerates only annual season ticket holders is insufficient given fewer people in the North travel by train on such tickets, compared to other parts of the country.
"It was vital therefore that Government agreed to a better package of compensation and I am pleased to say that today it did."
Additionally, the Mayor made it clear in the meeting that a failure to improve reliability on the railways should result in the most serious of sanctions for rail operators.
He said: "The chaos travellers have experienced this year on the railways has been completely unacceptable and must never be allowed to happen again.
"I have received assurances from operators Northern and TransPennine Express that the current situation will improve by Christmas and significantly by next May.
"The Government and their new troubleshooter must be seen to monitor this situation closely and, if services do not improve as promised, then all options should be considered including removal of franchises.
"I make no apologies for speaking up on this issue week in, week out, for many months in an effort to improve this situation on behalf of train travellers across Greater Manchester. There is much more still to do and Government do need to abide by today's promises, but perhaps finally we can now see some light at the end of the tunnel."
Source: huffingtonpost