The majority of meals available at high street restaurants contain "close to 1,000 calories", despite the fact Public Health England (PHE) recommends lunch and dinner contain no more than 600 calories.
The new research from the Good Housekeeping Institute, looked at the menus of 16 popular high street restaurants, including Wagamama, Bella Italia, Bill's, Nando's and Zizzi.
Of the 16 eateries tested, just one - JD Wetherspoon – provided calorie and other nutritional information on its in-branch menu.
[READ MORE: This is what a 400 calorie breakfast and 600 calorie lunch look like]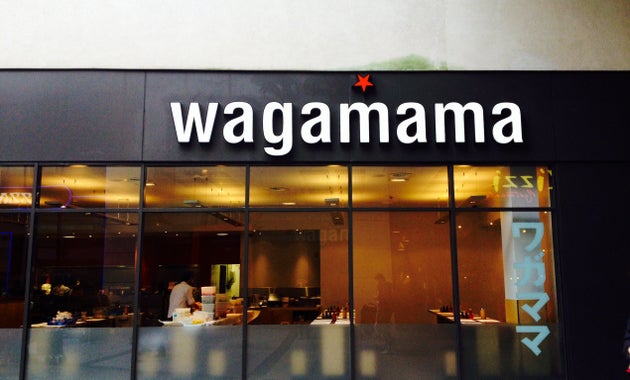 The PHE diet guidelines say members of the general public should be aiming to eat 400 calories for breakfast, and 600 for lunch and dinner, with their remaining recommended daily calorie intake (2,000 for women and 2,500 for men) made up from snacks.
The PHE report also called on the food industry to reduce portion sizes and calories in their meals and encourage consumers to purchase lower calorie products.
Despite this, if diners want to check the sugar, salt, fat and calorie content of food when eating out, in most cases they have to look up menus online.
While the majority of the restaurants did not contain nutritional information on menus, three-quarters of those tested offered this information on their website – a 63% increase from when Good Housekeeping conducted the same test across 16 popular restaurants in 2011.
Nutrition consultant Charlotte Stirling-Reed would like nutritional information to be more readily available for customers eating out.
"Providing this information could help people to make healthy swaps when eating out," she told HuffPost UK. "It also might help restaurants to think about their own cooking methods and providing healthier options too."
The restaurants reviewed in Good Housekeeping's 2018 study were:
1. ASK
2. Beefeater
3. Bella Italia
4. Bill's
5. Cafe Rouge
6. Frankie & Benny's
7. GBK
8. Harvester
9. Nando's
10. Pizza Express
11. Pizza Hut
12. Prezzo
13. Slug & Lettuce
14. Wagamama
15. Wetherspoon
16. Zizzi
What The Restaurants Said:

Good Housekeeping contacted the restaurants for response and received the following comments:

Bill's: "We take our guests health and wellbeing as an upmost priority. We are reviewing to ensure we meet [nutritional] guidelines by 2024."

JD Wetherspoons: "We have a number of meals that are under 600 calories already and will continue to review the range. Most recently we introduced smaller versions of existing meals, such as fish & chips, scampi and traditional breakfast."

Pizza Express: "We publish the calories for all our dishes on our website and they are also available on our new app. We believe it is important to provide choice to our customers and allow them to make an informed choice, so we offer a wide variety of dishes suitable for different diets. This includes a delicious range of lower calorie dishes for those looking to watch their intake."

Prezzo: "The calorific content of all of Prezzo's dishes is available on the website and upon request in our restaurants. Our menu has a wide variety of options for all, including vegetarians, vegans and kids. We also have several dishes that are all below 600 calories, which are highlighted on the menu."

Beefeater said it was unavailable to comment. HuffPost UK has contacted the remaining 11 restaurants in the list and is awaiting response.
Source: huffingtonpost