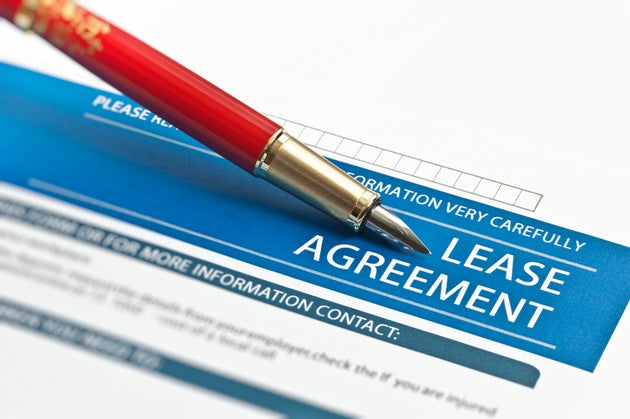 Tenants threatened with eviction and rent rises for complaining about the condition of their homes need better protection from rogue landlords, MPs have said.
They have recommended the creation of a new fund to allow local authorities to take enforcement action against landlords, and a specialist housing court to provide greater legal protection for tenants who complain about conditions in their homes.
The Housing, Communities and Local Government Committee says it estimates that 800,000 private rented homes have at least one hazard, such as excess cold, mould or exposed wiring, while 41% of tenants have reported waiting an unreasonably long time for repairs.
Local authorities do not appear to be enforcing standards in the private rental sector, the MPs say, leaving many tenants without the protection and support to which they are legally entitled.
In a new report, the committee recommends that local authorities be given more powers to tackle criminal landlords who exploit vulnerable tenants.
The report calls for local authorities to be allowed to confiscate properties from landlords "committing the most egregious offences and whose business model relies on the exploitation of vulnerable tenants."
With 'generation rent' stuck in rented accommodation and an increasing number of people privately renting long-term, more should also be done to stamp down on bad landlords who engage in "retaliatory" evictions and rental increases, the committee says.
Mary Smith from London told HuffPost UK that she spent five years going to court with her landlord, who, she claims, refused to undertake repairs, leaving her living in a mouldy, cold home with three children.
After spending "thousands" of pounds of her own money making repairs, she was eventually evicted and had to spend five months living in a hostel when the landlord wanted it back, Smith says. She is now in temporary accommodation.
"I lived in the property for 13 years and things were going wrong with it more of less immediately. But when I questioned him about the need to fix things like the heating and toilets… a handwritten note would be put through the door saying 'I want you out by a certain date… Any complaints were met with a possession order."
She said the council failed to support her. "It was ridiculous, it was almost like watching a comedy show. They [the council] didn't bother [to help]."
"I ended up being put in a hostel, which was absolutely horrendous. Absolutely awful. But I stayed there for five months. It was a totally humiliating experience, especially as I'd spent my own money putting doors up in the property and things like that.
She added: "For 21 years I've been in really insecure housing, which mentally doesn't do anything for your family. You're not fulfilling your full potential as a human being and it really does impact on all parts of your life."
Smith, who turned to the charity, Shelter, for help, said she welcomed the report's recommendation that a specialist housing court should be set up.
"It almost seems to me like justice can be bought - the legal system favours landlords," she said.
Polly Neate, CEO of Shelter, said she welcomed the committee's recommendations to give renters more power against landlords. "At Shelter, we often hear from renters living in misery as they contend with terrible conditions such as dangerous electrics, damp and mould, harassment and even retaliatory evictions," she said.
"All too often, councils are powerless to crack down on the rogue landlords running riot on their turf. They simply don't have the resources they need, which is why we're glad to see proposals for a much-needed new fund. We hope the government follows through on its recent promise to put renters first by taking these bold recommendations on board."
Source: huffingtonpost