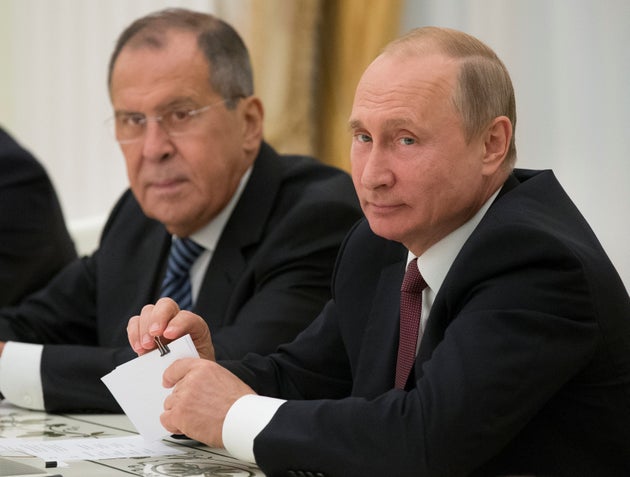 Russian Foreign Minister Sergei Lavrov has accused Britain of destroying evidence in the Salisbury poisoning attack and playing "all kinds of tricks" to change the rules of the chemical weapons watchdog.
In an interview with Channel 4 News, Sergei Lavrov said the "inconsistencies in the situation with (the) Skripals are very troubling" and alleged UK authorities had exterminated evidence as part of a possible cover-up.
Russia and the UK have been locked in heated exchanges since the nerve agent attack on former spy Sergei Skripal, 66, and his 33-year-old daughter Yulia in Salisbury on 4 March. The Government has publicly blamed Russia for the attack, but it has denied any involvement.
Lavrov told interviewer Cathy Newman that there was "no proof" the attack was ordered by Russian President Vladimir Putin and said it was "very weird" that British authorities were destroying physical evidence.
When asked if using a nerve agent to poison a former spy, his child and a policeman was the work of a rational state, Lavrov admitted it was a "very bad crime", but said Russia was not to blame.
"And we from the very beginning suggested we investigate this together because it is our citizen - at least the daughter is our citizen," Lavrov said, before adding that the "inconsistencies in the situation with Skripals are very troubling".
"We never managed to get consular access to our citizen - in violation of all international conventions, diplomatic and consular relations. We never got any credible explanation why the nephew - or aunt - of this Yulia Skripal is not given visa. She wants to visit and to see her sister in law or cousin I think. And many other things related to the action itself."
Lavrov then went on to directly accuse Britain of destroying evidence: "Boris Johnson recently mentioned that the place (Salisbury) is being disinfected .. six months or four months after the incident... and the policeman became miraculously fine... the Skripals became miraculously fine... people now talk about levelling the house where they lived... levelling the house of the policeman. It all looks like consistent physical extermination of the evidence."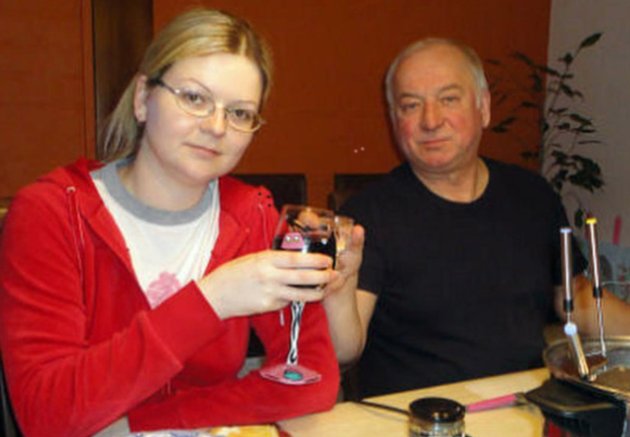 When pushed on whether he was accusing the UK of a cover-up, Lavrov said he could not "exclude this, as long as they don't give us information".
He then further accused the UK of using the poisoning, for political gain, saying: "Certainly, the UK has benefited politically from what is going on and it's an interesting situation whereby a country that is leaving the EU is determining the EU policy on Russia."
Lavrov was incensed by the recent decision by the Organisation for the Prohibition of Chemical Weapons (OPCW) to change rules which will now allow the chemical weapons inspectorate to proportion blame.
When asked if Russia still has faith in the watchdog, he said: "Until recently we did but the organisation was grossly manipulated."
Lavrov added: "A couple of days ago when the Brits and others convened this special session of the state parties to the convention and when they passed a decision by vote which basically violates the convention in all its provisions, giving the technical secretary - it's called technical secretary - the right to establish guilt. I think this was a step that was not thought through very thoroughly."
Source: huffingtonpost