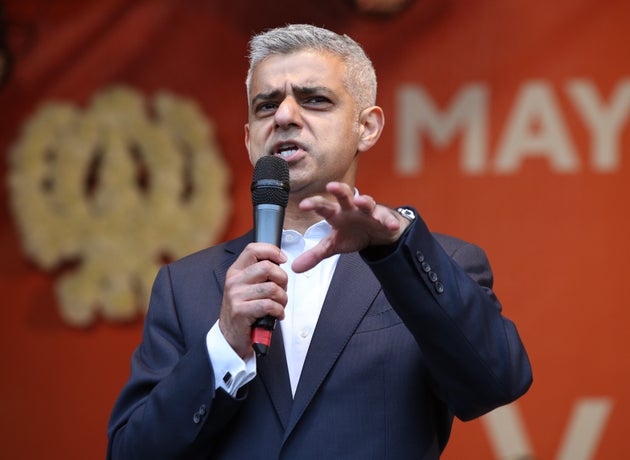 Sadiq Khan has said Amber Rudd must resign, saying it "beggars belief" for her to claim she did not know the Home Office had targets for the number of people to deport amid the Windrush scandal.
There was speculation on Friday evening the home secretary could resign after she initially said the Home Office had no such targets, only to say they did but she was not aware of them, only for The Guardian to publish a leaked memo sent to her in 2017 that specifically stated the targets.
After several hours of silence, Rudd tweeted she was "sorry" she didn't know about the targets and would make a statement to parliament on Monday to answer "legitimate questions that have arisen on targets and illegal migration".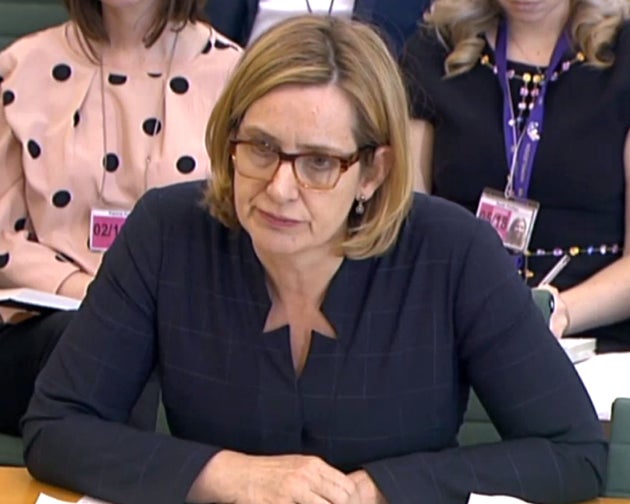 Khan has previously held off calling for Rudd to resign, though both Jeremy Corbyn and Diane Abbott, the shadow home secretary, did earlier this week.
But now Khan writes in Sunday's Observer: "The latest revelations have exposed Amber Rudd even further as someone who appears completely unaware about what is going on in her own department. It frankly beggars belief.
"What the home secretary and prime minister don't appear to understand is that the Windrush scandal is the direct consequence of their policies and not just another example of the administrative chaos at the Home Office.
"It is about a generation who have lived all their lives here suddenly feeling they are not wanted here. Rather than hiding behind process or blaming civil servants yet again, the time has now surely come for the home secretary to resign."
Khan adds it is "a lie" for the government to suggest the Windrush generation, who came to Britain from the Commonwealth from 1948 to the early 1970s, were under threat of deportation because they were unintentional victims of tougher immigration rules.
"We know that, in reality, it was the deliberate intention to create a 'hostile environment' for migrants. We know this because they have repeatedly bragged about this for years," he writes.
Khan's article comes ahead of Thursday's local elections, when Labour is hoping to make big gains in London.
Communities Secretary Sajid Javid told The Sunday Telegraph his initial response to the Windrush Scandal was: "I thought that could be my mum ... my dad ... my uncle ... it could be me."
But he urged ethnic minority voters not to be put off voting Conservative on Thursday, saying the party had worked to "deal with the injustices in society".
Meanwhile, Environment Secretary Michael Gove defended Rudd, saying she was "a highly talented and highly effective minister" and he accused Labour of trying to "weaponise" the issue.
"When documents that should be placed in front of a Home Secretary aren't then placed in front of a Home Secretary, that is sad, that is regrettable," he told BBC Radio Four's Today programme on Saturday.
"But she was very clear both in her apology and also in the fact that this specific document wasn't placed in her box, wasn't brought to her attention."
Speaking on the same programme, Abbott said: "I am just surprised that she doesn't seem to take the issue seriously enough to offer her resignation.
Abbott said it was the decision to set a "broad numerical target" for removals which had contributed to a situation where Commonwealth citizens who came to Britain in the decades after the Second World War were being wrongly told to leave.
"It wasn't saying, for instance, we have to have a target for deporting former criminals. The danger is that that very broad target put pressure on Home Office officials to bundle Jamaican grandmothers into detention centres," she said.
Source: huffingtonpost