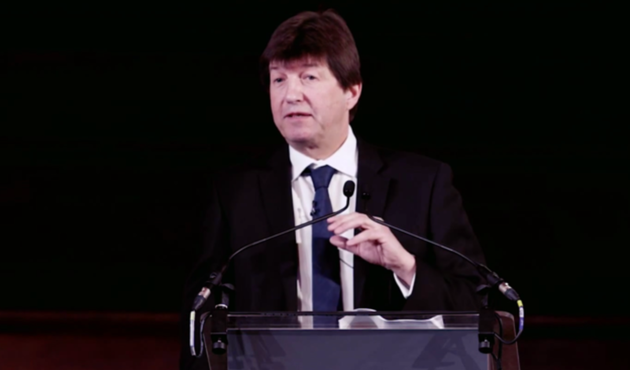 Sajid Javid would make a "compassionate" and "competent" prime minister in the event of the ousting of Theresa May, the Tory chief of the Local Government Association has said.
In an interview with HuffPost UK, Lord Gary Porter backed the home secretary for the top job, adding that "out in the grassroots" of the Tory party Javid's "stock in trade has gone right up".
The Conservatives' town halls representative, who worked closely with Javid during his period as communities secretary, said he also has the edge on Boris Johnson, the other potential candidate in any race to succeed the beleaguered prime minister.
It comes amid a flurry of reports of growing restlessness in the Tory ranks over May's Chequers plan, as the party prepares to meet for its annual conference in Birmingham next week.
Praising Javid over his handling of the Windrush scandal and the ensuing criticism over the Government's "hostile environment" approach to migrants, Porter said: "He cares about what he does.
"We have seen that as he took on the job of home secretary, he has come in and fixed things quite quickly, despite the fact his boss is the old boss of that department."
He added: "He is certainly much more compassionate than some of the people who could be running the country."
Comparing Javid to former foreign secretary Johnson, he said: "He has more empathy than some others who may be on the list.
"He's not as bubbly and outgoing as some others who want to lead, but I'm not sure I want someone who is bubbly and outgoing.
"I want someone who is competent. Sajid would be good for the country. He is a really straight, decent and honest guy.
"Boris is very different to Sajid. If it was those two on the list, it would be a clear choice. They're not similar in any way."
"Sajid quietly gets on and does his job – that is not Boris' strong suit."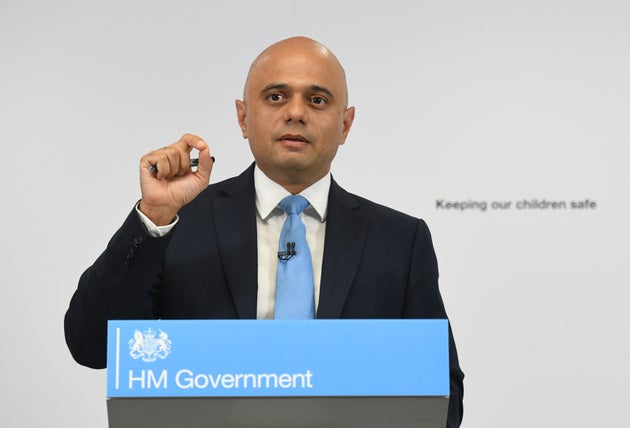 Under Conservative Party rules, a leadership challenge can be triggered if 15% of MPs (48) write to the 1922 Committee.
The leader can contest the challenge by forcing a vote of no confidence but, should she lose, she would be barred from running again.
MPs then vote for a candidate until two remain. The choice is then made by party members as a whole.
"There is a strong rumour inside our machine that Boris would not get into the last two, and you need to make it to the last two" Porter said.
He added he thought leading Brexiteer Penny Mordaunt did not have the backing but that Michael Gove and that former Brexit secretary David Davis could also stand.
Porters said Tory councillors represented the party's "second biggest electoral college", especially when you "add in partners and families" of local representatives.
He said Javid's time as local government minister was a plus for his chances, adding: "It is certainly an advantage that Sajid has. Most of local government have got fond memories of him overall."
Turning to issues facing local government, Porter told HuffPost UK that, while there were widespread fears in town halls about the impact of Brexit, there were also hopes that leaving could mean more cash.
He estimated that between £5bn and £7bn was needed for children's services as demand is increasing.
He said: "If we leave without a deal, apparently there is a lot of money on the table that hasn't been allocated, so we need to have that allocated for us.
"So, one of the up sides of it all going wrong could be that the government has enough to sort out the social services position and children's services position.
"So, we are making the case that any cash left on the table becomes local cash, not national cash."
"Both children and adults are eating up money at a rate we have not seen for ages, and we can't control it because they are demand-led services, so councils who have these responsibilities don't have any choice but to put money into it."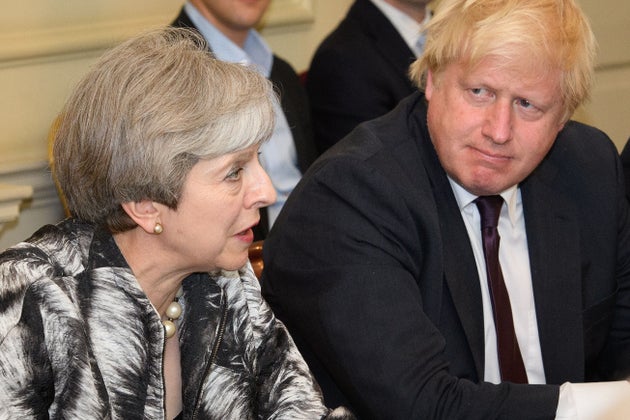 Porter said it still remained a possibility that a so-called "people's vote" on the deal is possible. However, he said the public had to be convinced that the UK had negotiated the best possible deal.
"If people did want a serious second referendum, the only way you would get that past the public is if everyone honestly believed that we gave it our best shot at getting the best deal," he said.
"That way, you could have said everyone who wanted to be out had negotiated as hard as they could, and everyone kept out of it, this is the best we have been able to bring back – that is the only way you would have some legitimacy with the people."
Source: huffingtonpost