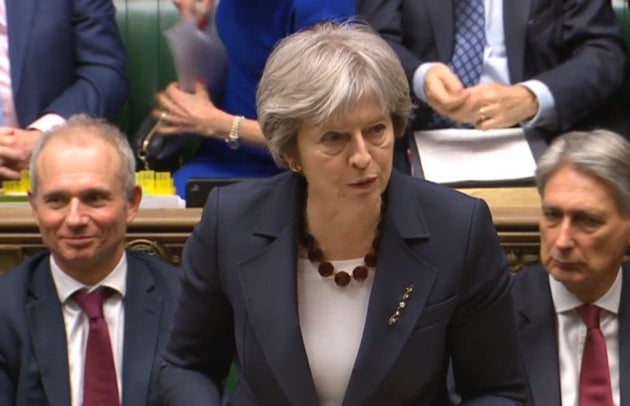 Ever since her disastrous snap election of 2017, Theresa May has seen a succession of critics rub salt into her self-inflicted wounds.
Cannon to the Left of her, cannon to the Right of her, she has been under attack over her handling of everything from the Grenfell Tower disaster to Brexit.
Her party conference coughing fit led to mutterings of a Tory plot to depose her, while the warring Leave and Remain elements in her party continue an uneasy truce.
Only yesterday, the Chancellor's economic update laid bare how weak the economy still is, with the NHS lacking funds and public sector workers still waiting for a pay rise.
Yet all her other woes appeared to melt like Spring snow on Wednesday as she expelled 23 Russian spies from the UK in retaliation for the attempted murder of former double agent Sergei Skripal and his daughter Yulia.
It's not clear how effective the Prime Minister's raft of planned measures against Moscow will become, but in political terms she will be pleased at the immediate reaction.
May managed to unite the House of Commons behind her for the first time in months. Not only Conservative MPs, but also many Labour MPs and even the usually critical leader of the SNP offered their full support in a time of national crisis.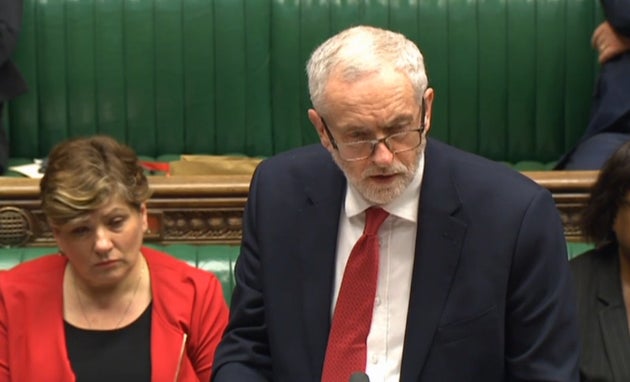 In contrast, Jeremy Corbyn was the one who looked isolated as he stuck with his stance that he wanted more "evidence" to prove who had actually perpetrated the nerve agent attack.
The Labour leader's criticism of Government cuts to diplomatic services and a perception among his backbenchers that he was parroting a line from the Kremlin combined to solidify May's own cross-party support.
Sombre yet resolute in tone, the PM also tried to switch the narrative of the UK's place in the world. Instead of a post-Brexit 'Britain alone', she suggested she was leading a country that had rallied a united international alliance, determined to stand up to Vladimir Putin.
The EU's Donald Tusk declared his "full solidarity with Prime Minister Theresa May in the face of the brutal attack inspired, most likely, by Moscow" and said the issue would be put on the bloc's summit agenda next week.
Angela Merkel and Emmanuel Macron offered support and even Donald Trump had phoned to reassure her the US "was with the UK all the way, agreeing that the Russian Government must provide unambiguous answers as to how this nerve agent came to be used", according to Downing Street.
So, it's worth asking: is this Theresa May's 'Falklands' moment? As Margaret Thatcher won round a recession-hit nation with her own task force against Argentina, will May's retaliation against Russia do the same trick? Having only last week sounded like she would be burned by Trump's steel tariff hikes, was this the new Iron Lady in action?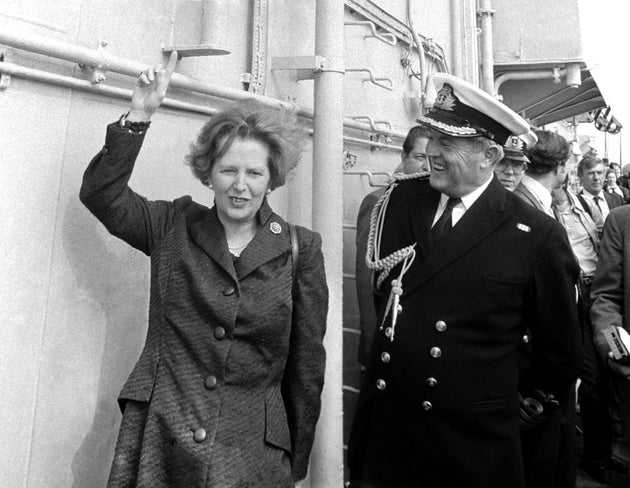 Well, the politician who famously bombed with the voters last year today will certainly be hoping she has struck a chord with public opinion by standing up to Vladimir Putin.
One immediate domestic benefit came via Scottish First Minister Nicola Sturgeon. After a security briefing from May in person in No.10, Sturgeon gave her full support on the Russia issue and then, for the first time in a long time, hinted that their differences over Brexit were "not insignificant but not insurmountable".
Corbyn took a very different stance. His spokesman stressed that he was not fazed by being out on a limb in demanding evidence that Moscow was to blame.
In fact, the Labour leader appeared to relish showing how far apart he and May were, confident that over the long term his call for diplomacy and a 'proportionate' response will pay off.
The spokesman even suggested that another former Soviet state could have lost control of the nerve agent, and cited Tony Blair's WMD Iraq blunders as reason not to take at face value what was first proposed.
"Jeremy's record in relation to the judgement on internationally related crises is probably better than anyone else in the House of Commons. He's been proved to make the right call time and again over the last 15 to 20 years when many others made the wrong call and some of those calls had disastrous consequences."
Often compared to Michael Foot, the last truly left-wing Labour leader, Corbyn will feel more than most the irony of May being depicted as the new Thatcher.
He shrugged off the comparison last year by scoring a big surge in his party's votes, a marked contrast to Foot's landslide defeat in 1983, the year after the Falklands War.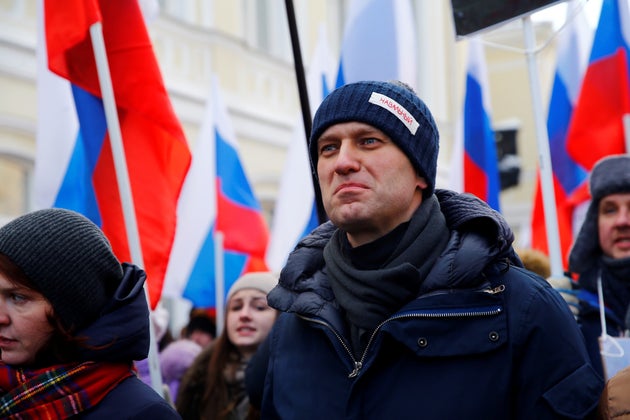 And there are dangers too for May if she fails to get real action to tackle Russian money in London and across Europe. Warm words from Berlin and Paris could be merely that unless there's a concerted attempt to implement financial sanctions.
A French government spokesperson even hinted that the Corbyn approach may not be misplaced, saying Paris would make decisions only after "definitive conclusions" and evidence that the "facts were completely true".
Putin's most vociferous critic Alexei Navalny was initially unimpressed by the Prime Minister's response. "23 Russian diplomats will be expelled from Britain. 23 Russian oligarchs and corrupt officials will keep enjoying life in London," he tweeted.
Using the same sarcasm that May had deplored in the Kremlin, the Opposition leader added that once Putin heard the British royals were boycotting the World Cup, he would be reduced to tears of anguish and immediately stop killing people.
Navalny then mysteriously deleted his tweets, instead expressing hope that May was serious about her promise "to use all the tools to unleash the wealth of the corrupt elite of Russian oligarchs and officials".
In the short term, at least, May will be seen to have come out of the current crisis stronger. She has done enough to depict herself as a Prime Minister who has risen to the occasion, and if Labour's divisions continue she can only benefit.
Unlike Margaret Thatcher, her next election is a long way away. But in capturing the mood of the majority of the Commons today, she'll be hoping that the voters are listening. Even if Moscow isn't.
Source: huffingtonpost