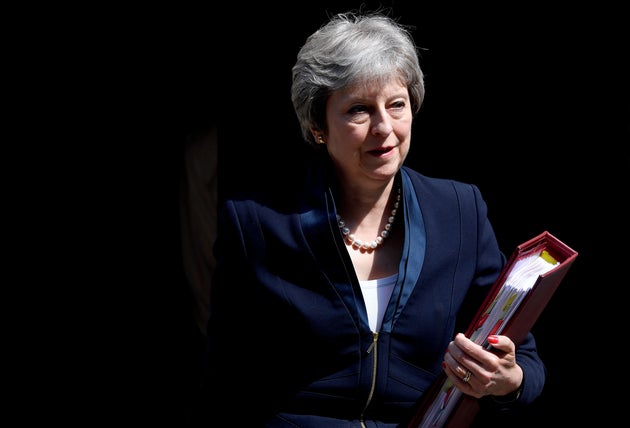 Targets to cut immigration should be scrapped once Britain leaves the EU so businesses can recruit from abroad, a new report argues.
The CBI says a growing number of sectors face staffing shortage and demands a post-Brexit policy which avoids EU citizens having to secure visas to work in the UK.
Its new report, Open And Controlled - A New Approach To Migration, also calls for Theresa May to put migration on the table in trade talks.
CBI deputy director-general Josh Hardie says "blunt targets" must be axed as businesses don't just need "the brightest and best", but different skill levels across many different sectors.
"This is no longer a theoretical debate," he said. "It's about the future of our nation. Openness and control must not be presented as opposites.
"Scrapping blunt targets, ensuring all who come to the UK contribute and using the immigration dividend to support public services will add to public confidence.
"Many sectors are already facing shortages, from nurses to software engineers - so fast, sustainable, evidence-based action is needed."
The report takes in evidence from 129,000 firms across 18 industry sectors and strongly underlines the importance of migration at all skill levels.
Hardie outlined the contribution made by EU immigrants to building Britain's houses - from labourers and electricians to architects - and in food and drink, starting with farm workers, through logistics and into hospitality.
"The stakes couldn't be higher," he said. "Get it wrong, and the UK risks having too few people to run the NHS, pick fruit or deliver products to stores around the country.
"This would hurt us all - from the money in our pockets to our access to public services.
"The needs are more complex than only ensuring that the UK can attract the 'brightest and best'."
And he called for greater migration to be part of future trade negotiations to allow the UK economy to grow, as well as reform of the non-EU immigration system of visas.
"For Global Britain to succeed, the UK must send the right signals that show it remains open and welcoming to the world," he said.
"That means putting migration on the table in trade talks to get us a better deal, first with the EU and then other countries, where it is clear existing visa restrictions inhibit trade and foreign direct investment."
A number of other industry leaders backed the report.
Angela Coleshill, competitiveness director at the Food and Drink Federation said a third of the industry's 400,000-strong workforce were from the EU.
She said: "These workers play a vital role in guaranteeing the success of our £28.2bn industry and are employed across the full range of skill levels, in every region of the UK. It is therefore vital that any new migration system not only recognises the important role EU workers play in feeding the country, but also their contribution to wider society, in towns and cities across the country."
Vinous Ali, head of policy at TechUK, said the UK tech sector was growing at double the rate of the wider economy.
"Post-Brexit the UK must retain its position as a talent magnet – drawing in the talent and skills we need to continue to grow and innovate," she said. "This means recognising and responding to the positive impact of immigration – to our economy as well as our communities."
Kate Nicholls, chief executive at UK Hospitality, added: "The hospitality sector is particularly in need of a future policy that provides employers with access to talent to support continued investment and growth."
HuffPost UK has contacted the Home Office for comment.
Source: huffingtonpost