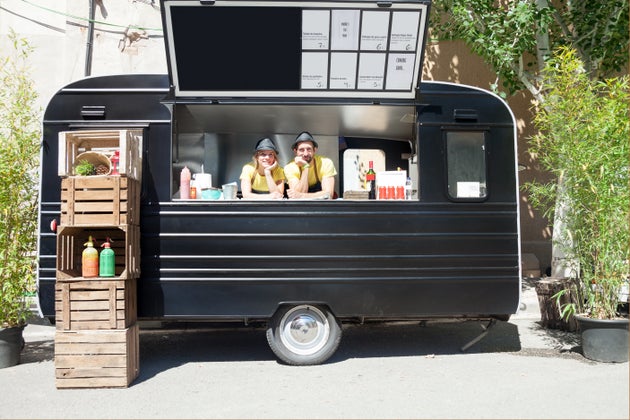 Nearly half of self-employed Britons have been left thousands of pounds out of pocket for work they have completed, a new report has revealed.
In some cases, freelancers have been unpaid for up to £60,000 of completed work, according to the Independent Professionals and the Self-Employed (IPSE) and the Involvement and Participation Association.
Overall, 43% of respondents said they had completed work they were never paid for. The issue impacted young workers (18-34) even more acutely, with 58% reporting they had not been paid, the report found.
Commenting on the findings, Simon McVicker, IPSE's director of policy, said: "It is truly shocking to discover how far poor payment culture still goes."
He added: "While the government has taken some steps to improve it, it is simply unacceptable that 43%of self-employed people are still finding themselves up to £60,000 out of pocket because of their clients' failings."
In the past decade and a half, self-employment has increased to record highs in the UK – from 3.3 million people (12% of the workforce) in 2001 to 4.8 million (15.1%) in 2017.
The report noted that many self-employed workers felt they had little legal recourse to force payment due to a reliance on informal verbal contracts, a lack of unionisation and limited legal knowledge.
"One exasperated worker despaired that 'I don't really have a leg to stand on other than I've got written WhatsApp messages in terms of the contract, but I'm not going to pursue a legal case with somebody in the States of whatever'," the report reads.
The 'Working Well For Yourself: What makes for good self-employment?' study saw focus groups carried out across the UK with self-employed people from a range of professions, as well as an independent survey of 800 workers.
It found that while the majority of self-employed people were happy with their working lives, poor payment culture was one of the main things "dragging down wellbeing and contentment in the sector".
As well as payment practices, the report also identified three other factors that contributed to "good" self-employment: client relationships, work-life balance and skills, progression and a sense of purpose.
Beyond the lower-paid end of self-employment, the report said, skills development and sense of purpose are "actually the most important determinants of overall work satisfaction".
McVicker said self-employment had become the "issue of the hour" after the Taylor Review - an independent, government-ordered review of modern working practices published in July 2017 - and it was now "vital that we understand what makes for good working conditions not just for employees but also for the self-employed".
The report made several recommendations to improve the quality of self-employment:

- Tackle late-and non-payment of invoices – by enshrining the Prompt Payment Code in law and giving the Small Business Commissioner tougher powers to act.

- Clarify client obligations and promote good practice to ensure clients are able to work even more productively with the self-employed, while respecting their autonomy.

- Encourage the self-employed to upskill – through adult education vouchers and ensuring the self-employed benefit from the Apprenticeship Levy and the Flexible Learning Fund.

- Promote co-working and co-operatives – to help self-employed people support each other.
McVicker said while it was good to see self-employment was "rising up" the government agenda, "all too often discussions about it have been based on anecdote rather than fact".
He added: "With self-employment on the rise across the UK and beyond, it has never been more important to support this way of working and make sure it remains a positive choice for all. The recommendations for government and industry in this vital and timely report should help to do just that."
Case study - Nina Dee Rattenbury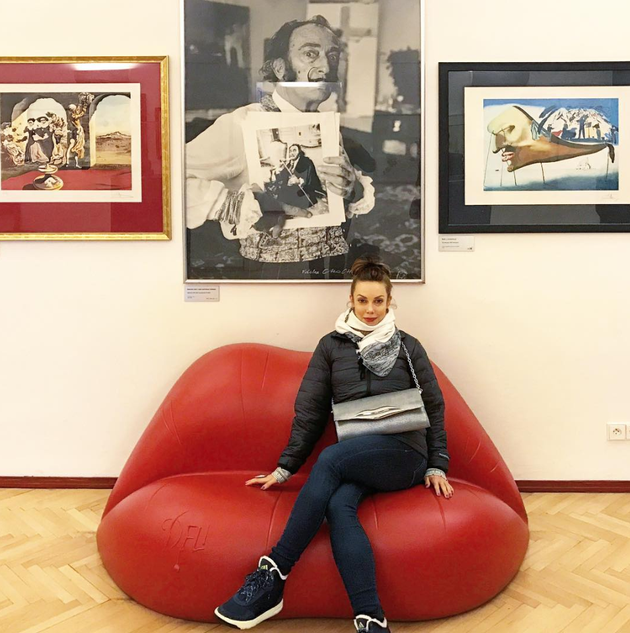 Nina Dee Rattenbury has been working independently for five years but still battles every day for "respect" and to be paid on time.
The freelance interior designer decided to go it alone as it was the only way to gain complete creative control so she could "make my mark" in an industry where that is "really difficult". And like a lot of freelancers, she also "just didn't want to work for anyone else".
The 36-year-old told HuffPost UK she has been "more successful" working freelance, but has had to fight hard not to be taken advantage of by clients and developers who feel they can "run the show".
Rattenbury, from London's south Kensington, said she has struggled at both ends of commissions. Initially with covering expenses - like buying in furniture - and then to be paid on completion in a timely manner.
At times Rattenbury hasn't been paid at all, with one job leaving her £1,000 out of pocket.
"I've struggled with cash-flow problems which has been quite stressful," she said, adding that it left her feeling "powerless" as she has been trapped between staying financially afloat while also "trying to please clients and keep them happy".
Rattenbury added that she still "struggles with getting respect as a freelancer.... they [clients] feel like they can run the show or not pay up".
She added: "It isn't an issue just with big companies... it is also with individuals as well, even more so. I'm just seen as the bottom person in the pile of bills and they think I don't need to be paid."
In recent years Rattenbury has tried to rectify this by putting clear payment policies in place but they haven't gone down well, even with existing clients. Deposits are required for upfront costs and bills must be paid within seven days of completion, or penalty fees are added.
Rattenbury said a "culture change" is needed to show "we [freelancers] are just as important and have just as much value as anyone else".
"I think people still see us as the budget brand... that they can always get a better deal, that they don't have to pay full price, or that they can make up the rules when they deal with us," she said.
Source: huffingtonpost