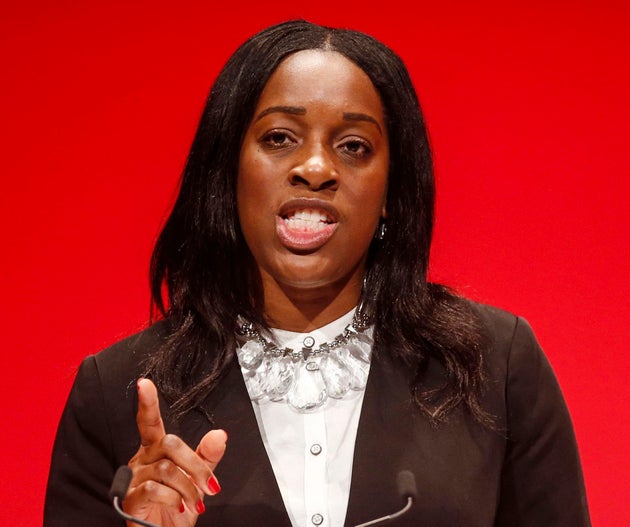 President Bashar al-Assad "needs to be removed" if evidence is found that he launched chemical attacks on the Syrian people, Kate Osamor has said.
The Shadow International Development Secretary said "intervention must take place" in Syria before she added that the President should be ousted.
A suspected chemical attack on the rebel-held enclave of Douma in Eastern Ghouta in which 40 people, including children, were killed has sparked widespread outrage from world leaders.
It is thought the Syrian regime, which is supported by Russia and Iran, is responsible for the attack.
Theresa May is expected to announce the UK will support US-led airstrikes in retaliation for the attack.
Osamor's words came, however, as Labour leader Jeremy Corbyn called for Theresa May to offer Parliament a vote on action before pressing ahead.
In an interview with the House magazine, Osamor appeared to be pro-intervention.
She said: "That person [Assad] needs to be removed. I mean, intervention must take place if evidence comes back that the PM or the president or whoever the leader is, is gassing his own people. Get them out.
"But I suppose what we've seen is it's not as easy as that. And I think that's where Jeremy's position comes from. It's not as easy as just removing someone.
"I think that's what needs to happen. They always seem to abscond, end up in another country. This world is messed up. It's not easy. But if a leader is killing their own they need to be removed. We don't keep them there. They need to go. He needs to be removed.
"But how do you remove someone? I'm saying this almost as a layman, but I know politically you can't just remove somebody who is elected."
Osamor also said her boss should decline to make statements on foreign policy and instead should rely on other party spokespeople.
Asked about Corbyn commenting on violence in Gaza, while Labour attributed a statement on Syria to a 'spokesperson', she said: "First and foremost, he should allow the spokesperson for that department really to respond. It's not that he shouldn't have said it [Corbyn's statement on Gaza]. But if that's what he's being assessed on - that's what he's being judged on - then he should just let his spokesperson speak because it seems that whatever he says is not good enough - it's too strong or it's not strong enough.
"When actually, he's the leader. So, it should be Emily or me, whoever, should be responding. And maybe that's what he should do."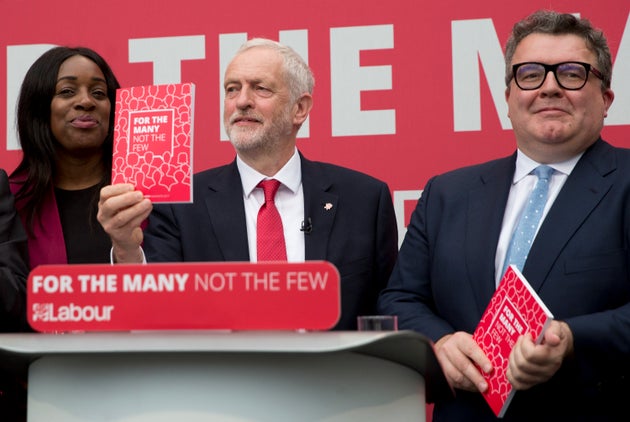 She added: "It's much more serious than whether or not Jeremy has made a statement or not. It's about the fact that this has taken place and what are the government doing.
"We don't want this to be about the British media and Jeremy, which it has become, as opposed to that people are being gassed, people are being shot or whatever and the Government has decided this is what they need to do.
"And it takes the Government off the hook because the media then talk about Jeremy's response when is he is the leader of the Opposition. And even if he was unequivocal 'he actually is not the prime minister or he's not the foreign secretary' or whatever."
The Shadow International Development Secretary was also questioned about whether Labour could support a boycott of Israel.
She said: "I think we need to open up the debate before we start saying what we should be doing. Unfortunately, a lot of people are not really educated on illegal settlements, people don't understand what's really going on, and it's gone over their head. 'It's BDS, who cares, what's that got to do with anything?'
"But I think we need to get to a place where we start educating everybody and make a decision based on that and then say, 'this could be an alternative, this could be an option'.
"I would not say at this point in opposition we should be planning around boycotting without educating a whole generation that have missed out on that and don't understand what's going on.
"There's a level of education that needs to take place first and I would more be an advocate of that than actually worrying about BDS or not because a lot of people aren't educated and haven't made a decision based on that.
"That's not the biggest issue for me. The biggest issue for me is educating people around conflict across the globe and finding a place where we can get some resolution for people."
Source: huffingtonpost