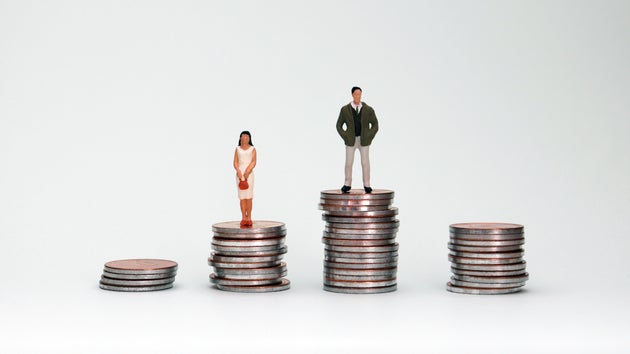 Theresa May has been urged to compel smaller businesses to reveal their gender pay gap data following an investigation by MPs.
The inquiry by the Commons' Business, Energy and Industrial Strategy Committee revealed almost four out of five organisations have gender pay gaps in favour of men, and that the UK has one of the highest pay gaps in Europe.
The cross-party group also discovered "obscene" wage differences of more than 40% in some organisations.
MPs found median pay across the economy is 18% in favour of men, while almost one in eight employers have gaps of more than 30%.
They urged ministers to widen the net for mandatory pay reporting to include smaller businesses – which are thought to have wider pay gaps – and force firms to publish action plans.
With only around half of the UK workforce covered by the present reporting requirements, which apply to firms with at least 250 employees, mandatory publicising of data should include businesses with more 50 workers, the committee said.
Alongside the figures, MPs want to see explanations of any gender pay gap and plans showing planned progress for each year.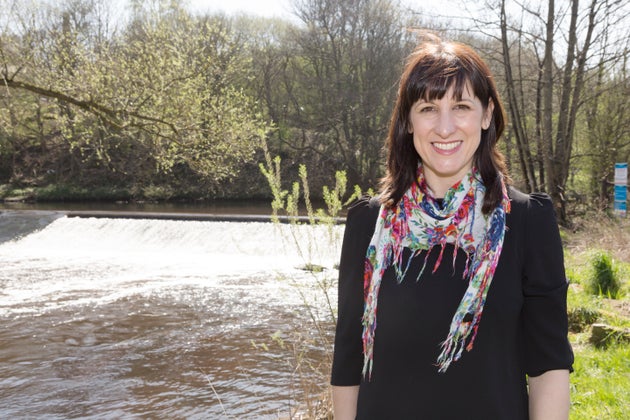 Labour MP Rachel Reeves, who chairs the committee, said: "Gender pay reporting has helped to shine a light on how men dominate the highest paid sectors of the economy and the highest paid occupations within each sector. Our analysis found that some companies have obscene and entirely unacceptable gender pay gaps of more than 40 per cent.
"Transparency on gender pay can only be the first step. The gender pay gap must be closed, not only in the interests of fairness and promoting diversity at the highest levels of our business community, but also to improve the country's economic performance and end a monstrous injustice.
"A persistent gender pay gap shows that companies are failing to harness fully the talents of half the population."
Companies need to take a lead. For example, why aren't they offering flexible working at senior levels?
Rachel Reeves, chair of the Business, Energy and Industrial Strategy Select Committee
Ministers were wrong to exclude equity partners from the figures, the report adds, saying the exclusion of the highest paid people in organisations made "a nonsense of efforts to understand the scale of, and reasons behind", the gender pay gap.
Reeves said: "The penalties of working part-time, both financial and in terms of career progression, are a major cause. Companies need to take a lead. For example, why aren't they offering flexible working at senior levels?
"They must look at why they have a pay gap, and then determine the right initiatives, policies and practices to close it. Chief executives should have stretching targets in their Key Performance Indicators and be held to account for any failure to deliver. Our report recommends that the government requires all organisations with over 50 employees to publish annual gender pay gap data from 2020.
"The prime minister spoke about the 'gender pay gap' as a 'burning injustice' and of closing the gap for good within a generation. It's now time for the government and businesses to deliver on that ambition."
We have to move on from simply reporting the pay gap, to taking action to close it.
Sam Smethers, Fawcett Society Chief Executive
The Government Equalities Office said it was publishing new guidance for companies to help them improve the recruitment and progression of women and close their gender pay gaps.
Penny Mordaunt, minister for women and equalities, said: "It is appalling that, in the 21st century, there is still a big difference between the average earnings of men and women.
"While I am encouraged that over 10,000 employers have published their data, these figures set out in real terms for the first time some of the challenges and the scale of this issue.
"We need to take action to ensure businesses know how they can make best use of their best talent and make their gender pay gaps a thing of the past."
The Fawcett Society, meanwhile, welcomed the committee's recommendations.
Sam Smethers, chief executive, said: "It is good to see the committee supporting Fawcett's calls to widen the net so that women who work for medium-sized organisations can also benefit from gender pay gap regulations.
"We have to move on from simply reporting the pay gap, to taking action to close it. That's why we are glad that the committee agrees with Fawcett that companies should be required to publish and report on a plan, as well as providing data."
Source: huffingtonpost