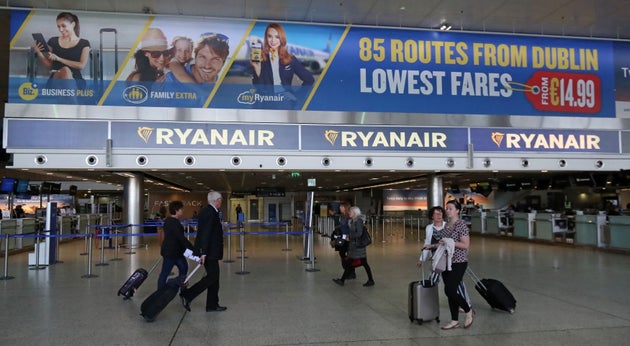 Ryanair passengers will soon no longer be able to take a small suitcase on to planes for free as the airline intends to introduce charges for 10kg wheelie bags in November.
The budget airline said the new policy, which will not affect its priority members, is being implemented in order to reduce flight delays.
Currently passengers are allowed to check their smaller cases for free at the boarding gate, but the airline said this was causing delays.
From November 1 passengers will be allowed to carry a small bag onto the aircraft free of charge, but not suitcases.
Priority boarding customers, who pay £6 or €6 at the time of booking, will be allowed to take a small bag and a small suitcase onto the aircraft as hand luggage.
Meanwhile, the popular airline will be introducing a reduced rate for smaller, checked-in luggage, lowering the cost from £25 to £8 for any case which weighs less than 10kg.
Ryanair said that the new policy will apply from November and that non-priority customers who booked flights before September 1 for travel after November 1 can either add priority boarding or pay for a 10kg bag. Alternatively they can cancel their booking for a full refund, the airline added.
Ryanair said the change in policy was not designed to make more money, but "about reducing flight delays".
Ryanair said that 60% of its customers will not be affected by the changes as 30% already buy priority boarding and 30% already travel with only one small carry-on bag
Kenny Jacobs, Ryanair's chief marketing officer, said: "This new policy will speed up the boarding and cut flight delays.
"60% of customers will be unaffected by these changes and we expect that the other 40% will either choose to buy priority boarding or a 10kg check bag or will choose to travel with only one (free) small bag as 30% already do so today."
Source: huffingtonpost