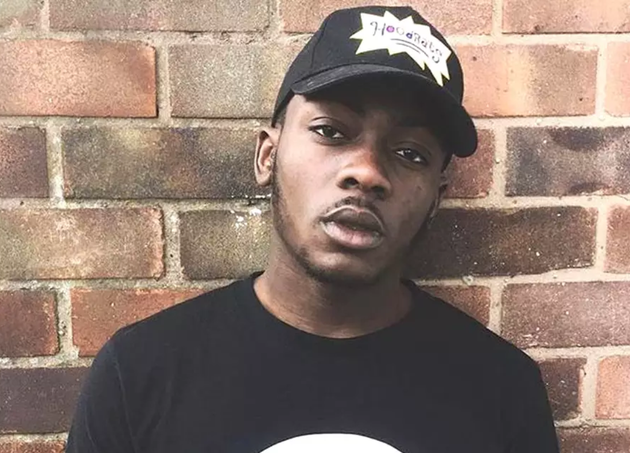 A Coventry man has been arrested on suspicion of the murder of Fidel Glasgow, the grandson of The Specials singer Neville Staple.
The 23-year-old man is being questioned at a police station in the West Midlands, a force spokesman said on Monday.
Detective Inspector Harry Harrison, of the force's homicide unit, said: "We have not let up in our search for Fidel's killer and this is significant progress in our investigation.
"However, this does not mean that we no longer need witnesses to come forward. I am still appealing for anyone with information to get in touch. It may be the crucial bit of the jigsaw that we need.
"Fidel's family have been fully updated with the latest development and continue to be supported by specialist officers."
Police had earlier arrested a 23-year-old on suspicion of grievous bodily harm after Glasgow was found with stab wounds at the rear of Club M in Croft Road, Coventry, on 1 September.
The 21-year-old, who is the son of Staple's daughter Melanie, died in hospital later that day.
A short distance away, on Queen Victoria Road, a second man, aged 23, was also found with stab injuries.
Staple spoke out about his grandson's death at the time, saying his family was "truly devastated".
Writing on Facebook he said: "We are truly devastated to announce the heartbreaking loss of my grandson Fidel (my daughter Melanie's son), who died today as a result of being attacked with a knife in the street.
"We want to thank the hospital staff & surgeons at UHCW University Hospitals Coventry and Warwickshire, who battled all day to try & save him.
"My beautiful daughter Melanie & wife Christine Sugary, all the family and myself are still shocked by this tragedy, but would like to thank you all for the kindness & messages we have received."
Staple played at Coventry's Gofiva Festival later that day where he delivered a message about knife crime.
Staple's wife, Christine, told the BBC at the time: "Our daughter Melanie said she wants us to still do it.
"Neville wants to dedicate the performance to Fidel and we want to do a little bit of highlighting while we are there and use our profile for something good by highlighting just what is going on at the moment with the young people and the things that are happening with knives, and in some cases guns, on our streets."
She said her grandson was "just so handsome, so sweet, such a charmer, anyone who met him would always say 'he's just so wonderful, what a lovely boy'".
This is a breaking news story and will be updated. Check back for the fullest version. Follow HuffPost UK on Twitter here, and on Facebook here.
Source: huffingtonpost