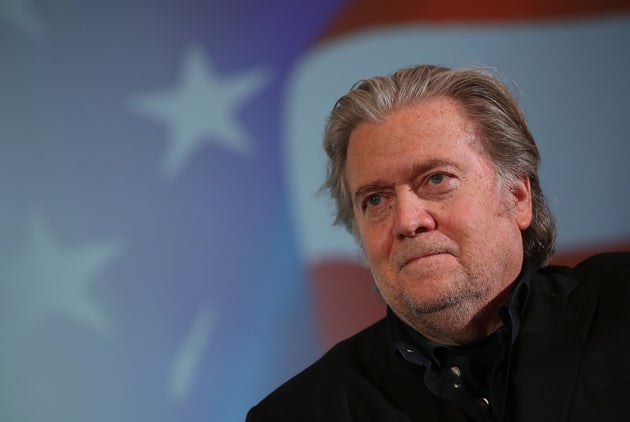 David Lammy has branded Boris Johnson, Michael Gove and Jacob Rees-Mogg "a national disgrace" following claims they had been in contact with Donald Trump's former political strategist Steve Bannon.
Bannon told Reuters that he had been in contact with the three potential rivals to Prime Minister Theresa May, describing Johnson as "one of the most important persons on the world stage today".
Responding to the claims Labour MP David Lammy wrote on Twitter on Saturday that the trio "call themselves patriots, but they are a national disgrace".
Bannon, a former chairman of the right-wing Breitbart.com website and an architect of Trump's 2016 election win, has launched a project to coordinate and bolster the anti-EU vote across the European Union.
This month he held a series of meetings in London after launching a Brussels-based political organisation he says is intended to undermine, and ultimately paralyse, the EU.
Bannon said he would travel to Europe again soon and would use his organisation to campaign aggressively to install a large, anti-European Union faction in the European Parliament in elections next May.
He said he was already raising funds from unspecified European sources and that his foundation would help nationalist movements around Europe to build up their polling, messaging and political "analytics" capabilities.
Bannon said Britain's departure from the European Union was "fundamentally going to change" European politics and forecast it would fuel a substantial anti-EU result in the European Parliament elections.
May's plans to leave the EU, which include Britain keeping a close trading relationship with the bloc on goods, have left her politically vulnerable.
A poll this week showed the plans are overwhelmingly opposed by the British public and more than a third of voters would support a new right-wing party committed to quitting the bloc. The survey also found voters would prefer Johnson, who quit as foreign minister this month, to negotiate with the EU and lead the Conservative Party into the next election.
Johnson, Gove and Rees-Mogg are among the most prominent members of a section of the Tory party which campaigned forcefully to leave the EU.
"Boris Johnson is one of the most important persons on the world stage today," Bannon said, before describing the MP as "his own guy".
Bannon said the pair "texted a lot" and he had spoken to Johnson on the phone during this month's London trip.
Before visiting the UK this month Trump suggested he also wanted to meet with Johnson.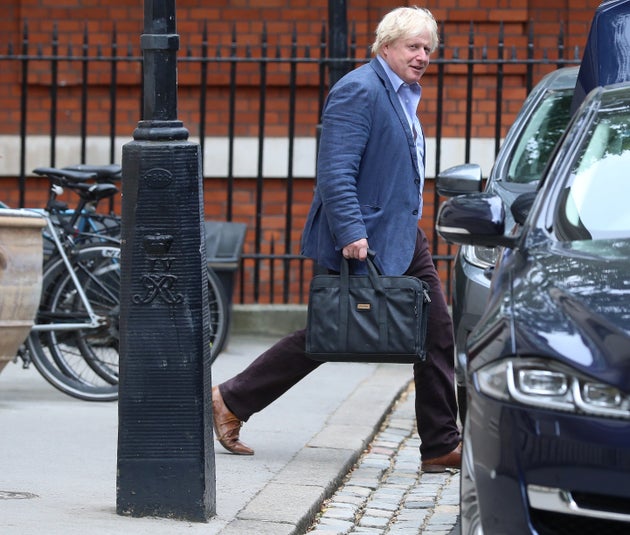 Bannon said he had been in contact some time ago with Gove and had also been in touch with Rees-Mogg.
The three, he said, represented a "deep talent bench" of potential anti-EU leaders for the Conservative Party.
Johnson and Rees-Mogg did not immediately respond to emails requesting comment on their contacts with Bannon, Reuters reported.
A spokesman for Gove said the British politician had once briefly encountered Bannon and that two meetings to discuss US politics had been explored but never took place.
"Michael has never had a meeting with Mr Bannon or discussed these issues with him," Gove's spokesman said in an emailed response to a Reuters question on whether the two men had discussed anti-EU politics.
Bannon said he was already engaging pollsters and "working on messaging" for next May's European Parliament campaign.
Source: huffingtonpost