One of the things that best characterises a city, along with its history and people, is undoubtedly the food it eats. Whether it is tiny mouthfuls of Michelin-starred excellence or plates loaded with childhood favourites, dining experiences can stay with you long after other memories fade.
So what does Birmingham taste like? We talked to well-known Birmingham faces about the dishes they love most from their hometown: the people who cooked them, the memories they hold and just how good they taste.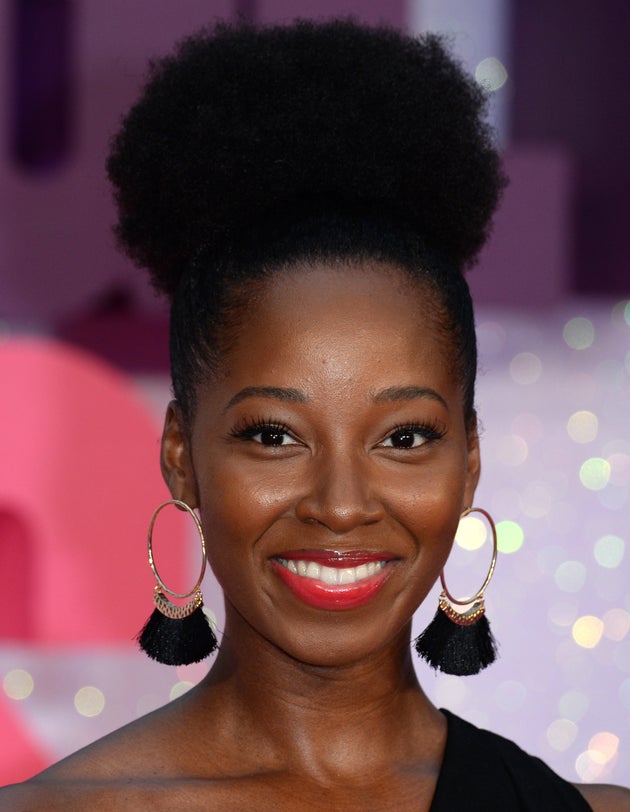 Singer Jamelia grew up in a house in Hockley, Birmingham, with her mum and brothers. A third generation Caribbean migrant, the 37-year-old says that her favourite taste of the city is a Jamaican Sunday dinner: rice and peas, chicken, plantain, mac and cheese, and cabbage.
"I didn't really venture outside of Caribbean cuisine until I was an adult - the first time I went to a restaurant was when I was 18 - so Sunday dinner holds a lot of nostalgia for me: these were my staple foods. And I didn't have a favourite part of the plate, you can't separate a Sunday dinner, it's a whole collective thing.
"We would have the dinner with my grandad's rum punch. He makes the best. I say it's a family secret but we're all still waiting for him to give us the recipe. I've tried to recreate it many times but never to his standard.
"During my childhood, Sunday always felt like a special occasion, I guess that comes with being associated with going to church - even though we didn't go when we were younger. If somebody popped in to the house then they'd be guaranteed a meal on a Sunday. My grandma and mum would cook the dinner; it is quite traditional for Caribbean girls to learn to cook from a young age, so I was able to do the whole thing by the age of 12. It was a real honour to be allowed into that kitchen, especially on a Sunday.
"For me, that Sunday meal represented the culture we have preserved in Birmingham in a really positive way: probably 90% of the people I knew in the city were Jamaican, or of Jamaican descent, and we were very, very proud of our heritage. When I leave the city, it is a food I try to seek out in other places, but I do think the Birmingham version is closest to the real thing... although people in London might not agree with that.
"Our food in Birmingham, and our celebration of different cultures is fantastic, we have something really special in that co-existence and appreciation of each other. It is very important for me to pass on these traditions to my two eldest girls although they are a lot more spoiled than I was – so I don't think I'd trust them to make the Sunday dinner yet."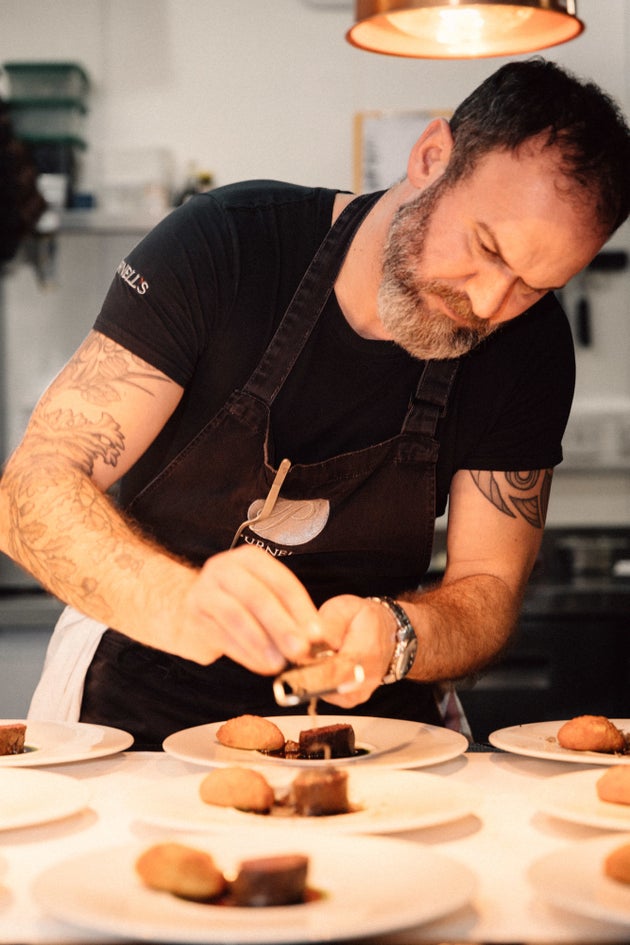 Michelin-starred chef Glynn Purnell, 43, grew up near Birmingham's Ward End, where he fell in love with Balti dishes thanks to local curry house The Falcon. The restaurant has since closed, but its memory lives on in two of the dishes at Purnell's: a poppadom selection titled 'Homage to The Falcon' and his award-winning Monkfish Masala.
"Going to The Falcon meant a trip on the number 55 bus, which pulled up just outside our house and literally went to the door of the curry house, which was fantastic! It was an unlicensed restaurant, which was quite common in the early to mid-80s, so my dad would take four cans of lager or bitter, depending on what mood he was in, and my mom would have a bottle of wine, which would normally be Tiger Milk or Black Tower. Wine wasn't great in those days! My brother and sisters and I would have a big bottle of cola – some kind of cheap brand, as we couldn't afford the proper stuff.
"We'd get poppadoms to start with, which when you first saw them, you just thought they were giant crisps. Then the Balti would come out. It was served in a little cast iron dish, that would be red hot and the waiter would say: 'Don't touch it!' and the first thing you did as soon as he turned his back was touch it, and obviously you would burn yourself.
"That's when you know you're a proper Brummie – you have the Balti birthmark, normally on your arm, your wrist or one of your fingers, from where you've leant across to pick something up, and caught yourself on the red hot Balti dish.
"I would always have a chicken Balti. Maybe with a bit of spinach on the side, and a little bowl of rice. And to top it all off we would have a table naan. To make a table naan, the cook pulls it over a pillow, then throws it onto the side of the clay oven and as it comes away they flip it. This basically was a bread duvet. It covered most of the table. So you would pull off bits of bread and pick it up and eat it.
"Then we would finish the meal with some ice cream, before we got the hot lemon towels. These were supposed to be for your fingers but I always used to rub it all over my face, as I loved the smell of lemon.
"Whenever I see a Balti dish, it makes me think of Birmingham. Don't get me wrong, Birmingham isn't all about curry, but it is such a huge part of the food DNA."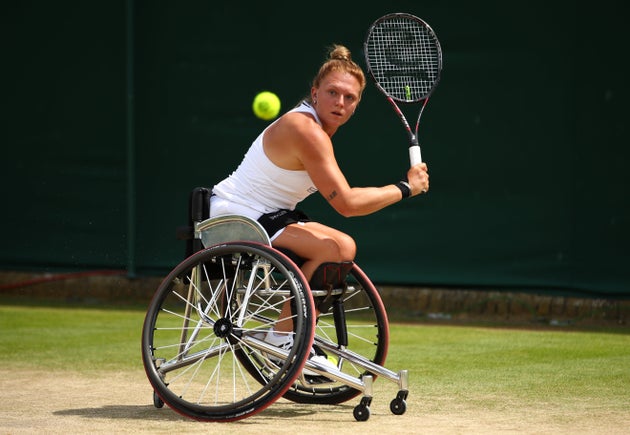 Wheelchair tennis player, Paralympic medallist and grand slam winner Jordanne Whiley, 26, grew up in Halesowen, Birmingham, before moving to London when she was 20. Last October, she relocated to Oxford with her partner and says beef stew, which was her late aunt's signature dish, always reminds her of her home city.
"My auntie died from lung cancer just before the London 2012 Paralympics - we were really close, I used to see her every week and she was more like a nan than an auntie really.
"Her beef stew was absolutely delicious. She was the only one in the family who could make it and she used to freeze it and give everybody beef stews all year round. She was really good at cooking, especially old fashioned food; faggots and peas and stuff like that.
"She used to put all this veg in the stew that I didn't usually like, including carrots, but it was still amazing and I ate it all. I think she had a special recipe, my mum tried to recreate it a few times when she was still alive - it was nice, but just not the same.
"I haven't eaten a stew since she died. It's not a common dish now, so you don't really see it on restaurant menus. But if I did I would definitely have it - it reminds me of home. I obviously travel the world playing tennis and I eat a lot of different foods - but to me, that's just food. Whereas, beef stew always reminds me of being at my auntie's house in Halesowen, on the floor, knees crossed, watching 'Sinbad' as a 10-year-old."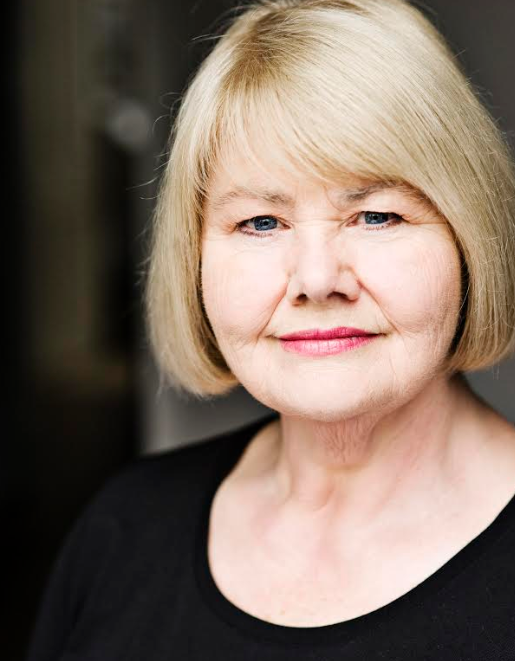 Former Eastender's star Annette Badland, 67, says two foods – a classic Balti and pork scratchings – both transport her back to her hometown of Edgbaston, Bimringham, where she lived until she was 12.
"My first Balti was on Birmingham's Broad Street in the mid to late '70s - I worked at The Rep several times during those years playing among other things: Nurse Sweet in 'National Health', Mama Rabbit in 'Wind in the Willows' alongside Hywel Bennet as Toad, and Smeraldina in 'Servant of Two Masters', in which I remember I did a little ballet dance and have a photo somewhere of me on pointe - gone are the days.
"After the shows we'd often all bowl along Broad Street to one of the Balti Houses. It was the first time I encountered this now-English, never mind Brummie, delight. The thrill of the sizzling pans arriving at the table, the pungent aromas, eating a little or a lot, tearing naan to share with friends and, in those days, drinking cold lager as a compliment to wash it down. Fabulous joy. Colours, tastes, delights previously unknown. What a show they put on for us!
"As a kid, dad would also buy us pork scratchings at the Old Bull Ring. I remember that's where he'd get our Christmas turkey, choosing it from those hung up in the market and only partially plucked, still in possession of their necks and heads - it would then hang in our outhouse until he was ready to perform surgery.
"I still go back to Brum, often for work and it's my hometown still. But I haven't been back for a Broad Street Balti in many a year, though every time I order it, anywhere I order it - I go back to that first time and those to-be-relished nights."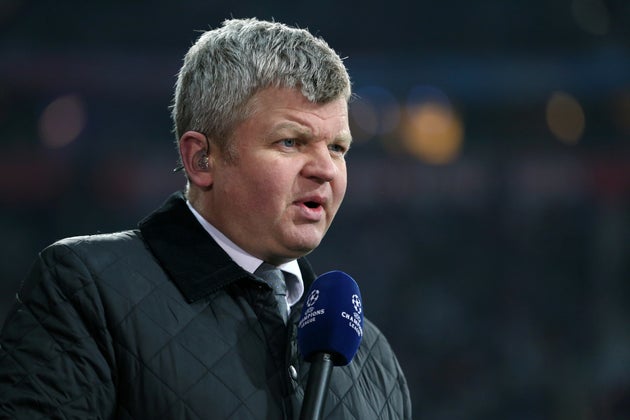 Television and radio present Adrian Chiles, 51, grew up in Quinton, Birmingham. The dishes he associates most with his home city are those shared with his grandad – fresh from the chip shop.
"Before going to every West Brom football game, my grandad would take me to a chip shop in Warley. He would buy chicken, chips and scallops for me: scallops are thick, deep-fried, battered slices of potato. He would then pour curry sauce over the top of it all, and give it to me to eat in the car.
"The whole ensemble gave off an astounding aroma which, for me, encapsulates joy and anticipation to this day."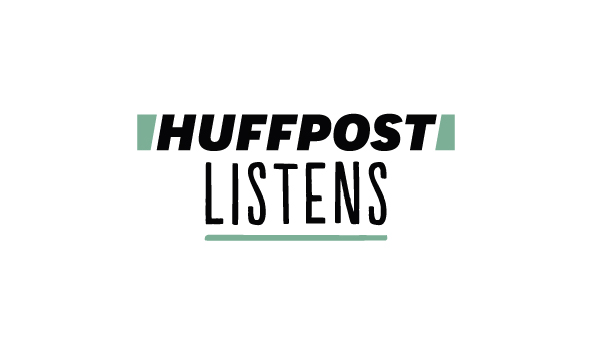 HuffPostListens – Birmingham

HuffPost wants to get out of the media bubble and tell the real story of the UK. For one week we relocate our newsroom to the heart of Birmingham and invite people to tell us what they care about - we will go and report on it. We're also hiring more reporters out of London, starting in Birmingham. We don't think the media has listened to people enough, so that's what we're doing. Listening to the stories of Birmingham, opening up our newsroom to its people and telling the real story of Britain from the heart of one of its biggest and best cities. You decide the news. We'll tell your story. Birmingham, be heard. #HuffPostListens

HOW YOU CAN GET INVOLVED

Visit our open newsroom at the Bullring and tell us your story: Unit SU734 - The Newsroom, Upper East Mall, Bullring, Birmingham, B5 4BG
Opening times: Mon-Friday: 10am-8pm, Sat 9am-8pm, Sunday 11am-5pm
Find us across the city on mobile "Listening Posts" and tell us your story:
MediaCom Birmingham; Birmingham Moor Street Station; Birmingham Town Hall; Birmingham City Centre, Marks & Spencer
Email listentobirmingham@huffpost.com, or WhatsApp +44 78968 04043 and tell your story
Join our Facebook group and tell us your story
Visit huffpost.co.uk and read your stories there
Source: huffingtonpost