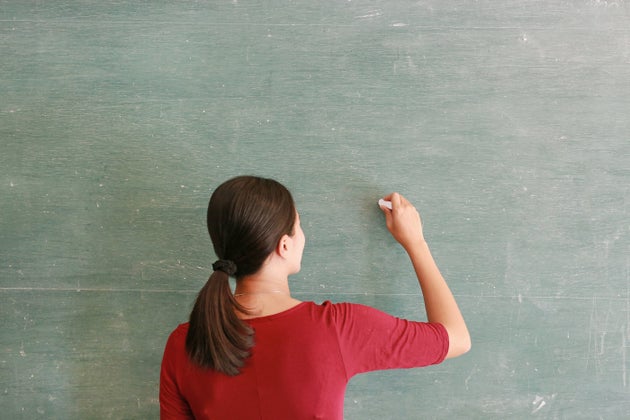 Teachers are leaving the classroom at the highest rate since records began, according to latest figures.
Those leaving the profession say that teaching is affecting their physical and mental health, an investigation by BBC Inside Out found.
Figures show that 36,000 working-age teachers stepped down from the profession last year, with fewer being trained. Yet pupil figures are set to rise by 19% over the next decade.
A counselling service told the programme that 75% of teachers who responded to a workplace survey said they had faced physical or mental health issues.
According to a National Education Union survey earlier this year, 80% of classroom teachers have seriously considered leaving the profession in the past 12 months because of the workload.
The government has failed to reach its own targets on teacher recruitment over the last five years and there is currently a shortfall of 30,000 in teacher numbers.
Only 80% of people who qualify as teachers go into the profession and one in three teachers quits the classroom within the first five years.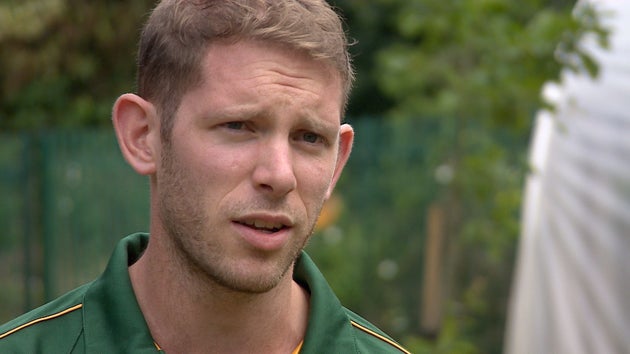 Callum Wetherill, 28, from Wakefield, suffered a nervous breakdown due to the extra work demands placed on him.
He said: "It got the point in my career where I couldn't physically get out of bed in the morning, I was fearful about going to work. That first year was the best in my teaching career.
"External pressures – change in curriculum, OFSTED pressures, finance, funding - all just pile on you as time goes on. Ultimately, four years down the line, I had three to four weeks off work diagnosed with work-related anxiety."
Wetherill now works at the Joseph Norton Academy, a special school in the Wakefield area, where he is much happier.
"Now I have come out of the classroom and I am the happiest I have ever been in my working career," he said.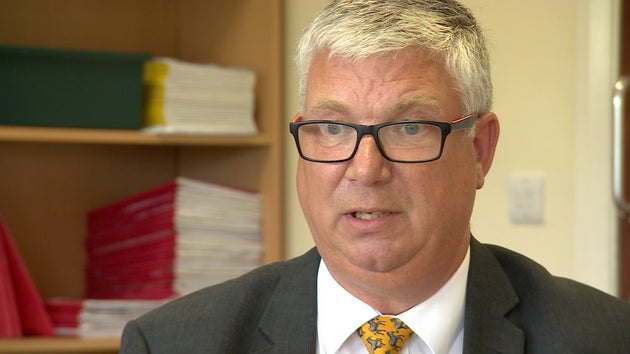 Alan Castley used to be assistant head at Giles Academy in Boston, Lincolnshire and worked 60-70 hours a week.
He has now decided to to take semi-retirement and work part-time after his academy introduced measures to ensure their teaching numbers don't slip. As well as allowing staff to work flexibly, they are also recruiting from overseas.
"My main responsibility was teaching maths, but that really had to take a back seat as I was also in charge of the site which was very difficult. I felt I wasn't doing any of my roles properly and my maths teaching was suffering.
"I was feeling it, I was getting chest pains and it was starting to wear me down and I think I would have gone off with a long term illness. I don't know how anyone could do 40 years."
He is now working three to four days a week just teaching maths, which he says he loves.
"I'm drawing my pension and I'm going to work until I'm 66, I might even work longer because I do love teaching," he said.
The Education Support Partnership, a counselling service set up to support teachers, recently carried out a survey of teachers and 75% of those that responded said that they had faced physical and mental health issues in the last two years because of their work.
Julian Stanley, chief executive officer at the Education Support Partnership, said that the charity had seen an increase in the number of calls to its helpline.
"In the last year I would say it's been a 35% increase, we're dealing with 9,000 calls a year which equates to 150 calls a week.
"A lot of those calls are from people who are talking about concerns in the workplace but, more frequently, they are struggling with issues about the pace of change, the nature of the environment in which they work and the volume of work which they are asked to undertake."
Stanley added: "Teachers are hugely dedicated. Commitment is great but equally you have to keep people functioning every day in front of different classes of children and I don't always think that the public appreciate just how exhausting that can be."
Schools Minister, Nick Gibb, said his department is doing a "huge amount" to address the problem.
He said: "We are taking a huge amount of action in terms of tackling workload. We're tackling the marking issue, we're tackling the data collection issue. We're tackling the lesson preparation and resourcing issues that schools are facing."
"Thirty-two thousand came into teaching last year and I'm very optimistic that we'll see a similar figure, or higher, this year coming into teaching.
"We're also seeing higher numbers returning to teaching. Last year 14,000 people returned to teaching."
Source: huffingtonpost