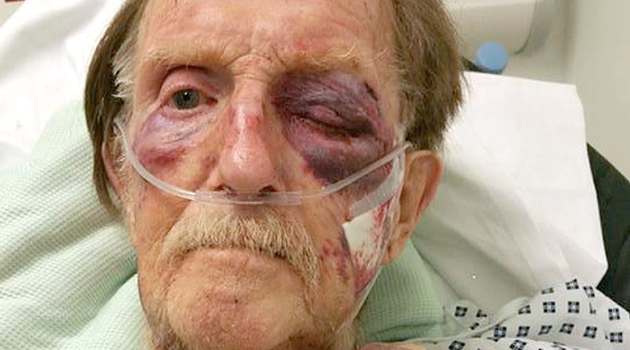 A teenager has been charged with the murder of an 87-year-old man who died after a violent burglary at his Staffordshire home.
Arthur Gumbley died in hospital from injuries he suffered three weeks earlier during a break-in at his home in Endwood Drive, Sutton Coldfield.
Jason Wilsher, 19, was charged on Tuesday with his murder on December 12 2017.
The teenager, of Barlestone Road, Bagworth, will appear at Newcastle-under-Lyme magistrates court on Wednesday.
Detectives believe intruders took gold and silver jewellery during the break-in, including a 16th century gold coin and a necklace with a gold sovereign insert.
Photos of Gumbley's badly bruised face and body were released by police, with the agreement of his family, before his death, in the hope the images would lead to the identification of those responsible.
In a statement after his death Gumbley's family said: "He truly was a person that, not only us as a family, but the people that knew him, looked up to and respected.
"Words can't express the extent of our loss."
Source: huffingtonpost