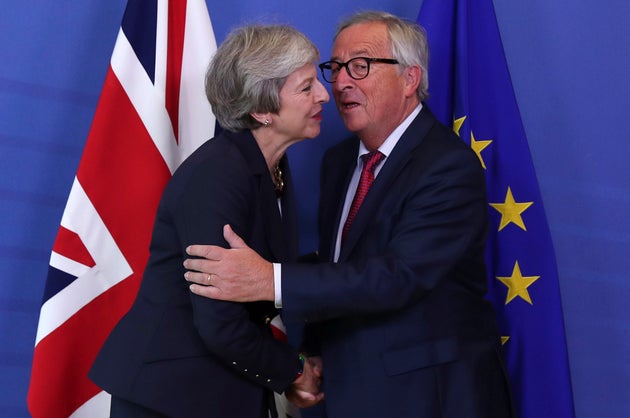 Theresa May has left open the option of Britain staying under EU rules for an extra year in order to secure a final Brexit deal.
At a key session with 27 fellow European leaders in Brussels, the Prime Minister refused to rule out extending the so-called "transition" period from 21 months to a full three years.
The extension to March 2022 – just before the next general election – could give both sides the extra time needed to hammer out a long-term UK-EU trade and security relationship and break the deadlock over the Northern Irish border problem.
But the delay risks further inflaming some Tory backbench Brexiteers, as the UK would spend even longer under full EU rules and payments after it has formally exited the bloc next March.
Some Conservatives are already upset at the idea of the transition itself, which is currently due to end in December 2020. Former Brexit minister Steve Baker said this week that even that was a "hideous implementation period".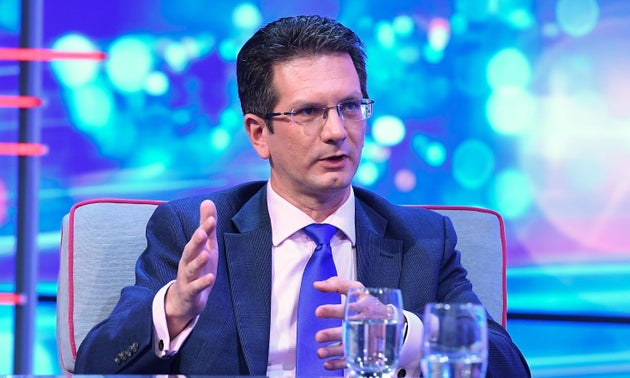 Backbencher Nadine Dorries made clear the idea could be the final straw for some MPs who want a change of Tory leader.
And former UKIP leader Nigel Farage spotted that the plan would take the country very close to the next election, due in June 2022.
May faced a fresh row on Wednesday night when her Brexit department published a letter suggesting a Parliamentary motion on the final deal would not be 'amendable', leaving MPs with a choice of either the PM's deal or no deal at all.
Critics claimed she was trying to 'rig' the vote. "No wonder Ministers will try to stymie any amendments to their motion on whatever miserable deal they might eventually bring back from Brussels," Labour MP Chris Leslie said.
The secret Brussels discussion on a possible extension was revealed by European Parliament chief Antonio Tajani, after he joined the pre-dinner session between May and the EU 27 leaders.
May did not present any new detailed plans, but she showed a "readiness to reach an agreement", Tajani said.
He said that the European Parliament, which must endorse any Brexit deal sealed between London and the EU for it to take effect, was in favour of extending the post-Brexit transition period.
"Both sides mentioned the idea of an extension of the transition period as one possibility which is on the table and would have to be looked into," he added.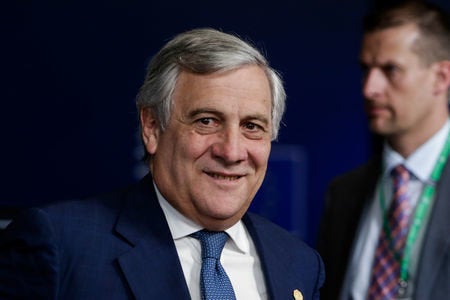 May told the meeting: "We've shown we can do difficult deals together constructively. I remain confident of a good outcome. The last stage will need courage, trust and leadership on both sides."
An EU official later also confirmed to the Sun newspaper that the possibility of a transition extension was discussed.
"There were no new proposals. She also mentioned the transition period. She said the UK would be ready to consider the extension of the transition period."
EU chief negotiatior Michel Barner floated on Tuesday the idea that a longer transition could buy the necessary time for the EU to try to make Britain's compromise plans work.
May wants to avoid a 'hard border' between Northern Ireland and Ireland by placing the whole of the UK in a temporary customs partnership with the EU until a long-term trade deal is concluded.
But Brussels feels the plan will need such complex policing and checking that it cannot be sorted in time for agreement this month.
It is also keen on preserving its own so-called 'backstop' plan to effectively keep Northern Ireland tied to EU rules in the event of any severe breakdown in relations between the UK and the EU27.
In the absence of any significant progress, the 'Withdrawal Agreement' and accompanying future relationship statement may not be ready until an EU summit in December this year. The House of Commons would then have little time to scrutinise the proposals.
The EU made clear there had not been sufficient progress to trigger the expected 'special' summit in November to finalise a deal. Barnier will however ask for one if he judges the talks achieve a breakthrough in coming weeks.
'Remain' MPs expressed anger after Brexit Secretary Dominic Raab published a new letter suggesting MPs would only be allowed to vote for or against May's final Brexit plan.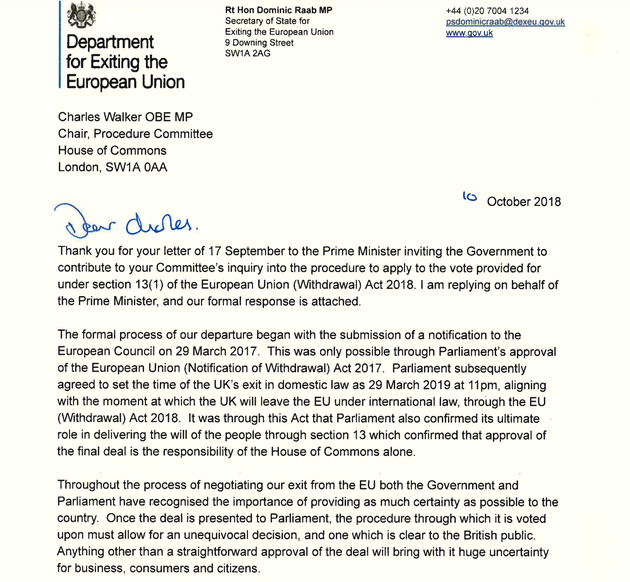 Raab said that the vote must be 'unequivocal', raising the prospect of a 'take-it-or-leave-it' offer to the Commons.
Labour and Tory MPs expressed dismay at the proposal, which appeared to tear up government suggestions earlier this year that a 'meaningful' vote would allow Parliament to amend the motion to seek an alternative plan.
Tory veteran Ken Clarke told the BBC's Newsnight: "This is the latest silly tactic, which they won't get away with.
"What we can't have is this 'take-it-or-leave it, this is the best we've got, you take this or it's no deal and chaos'.
"It's just avoiding proper Parliamentary scrutiny and debate. Parliament is going to probably want to give some detailed instructions for the government and temper its approval with conditions."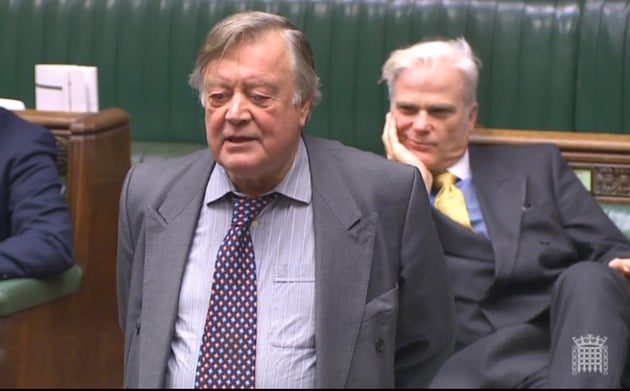 Leslie, part of the 'People's Vote' campaign for a second referendum on the deal, said ministers were "trying to rig Parliamentary protocol"
Shadow Brexit Secretary Keir Starmer said MPs must be able to scrutinise and, where appropriate, change the text of any vote presented to Parliament.
"That is not a meaningful vote. Ministers cannot silence Parliament," he said.
Meanwhile, Shadow Chancellor John McDonnell said an extended transition period would increase uncertainty for business when they were already worried about what might happen.
He told ITV's Peston there was a "coup working its way through the Conservative Party" that had left negotiations "floundered".
"Everyone I talk to now, business leaders, investors, trade union leaders, all of them are saying the uncertainty and the insecurity at the moment means decisions are not being taken about long-term investment," he said.
"There is a real issue that if this drags on that uncertainty drags on as well, we need a deal."
Labour suspects that May and Raab are attempting to use the Commons Procedure Committee as a 'cover' for plans to devise a motion that prevents Speaker John Bercow from selecting difficult amendments.
A Labour source told HuffPost UK: "This is the latest and most outrageous power grab by Theresa May.
"Having fought at ever stage to avoid a meaningful vote on the final deal, Theresa May is trying to rig the rules To avoid giving MPs and Parliament a proper say on the final deal.
"She clearly doesn't think she can win a straight vote in parliament without fixing the rules."
Source: huffingtonpost