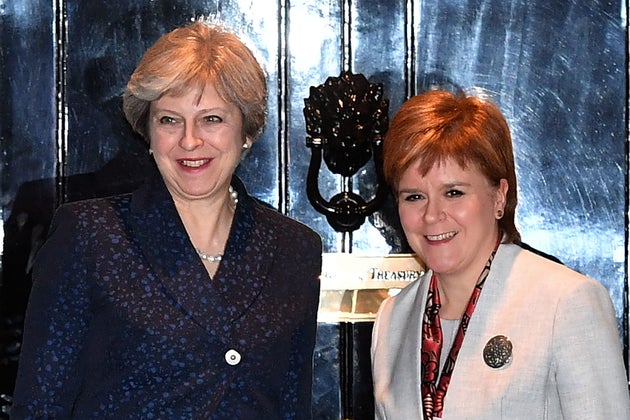 Theresa May will meet Scottish and Welsh leaders in Downing Street on Wednesday in a bid to resolve a dispute over devolved powers after Brexit.
First ministers Nicola Sturgeon and Carwyn Jones will be updated on the government's negotiations, including a clause of the EU Withdrawal Bill which would see some - but not all - powers transferred from the EU directly to Holyrood and the Senedd.
Representatives from the Northern Ireland civil service, which is effectively running the country, will also come to Number 10.
The government wants to temporarily restrict law-making by the Scottish and Welsh governments over at least 24 EU powers which will be returned to the UK post-March 2019, including a range of environmental issues - which the devolved governments oppose.
Speaking ahead of the meeting, May said the "vast majority" of repatriated powers would be returned to the countries.
"At this important meeting with the devolved administrations, I will be making clear my commitment to a deal that brings our country together, protects the security and prosperity of all our communities and business sectors, and reinforces our union of nations," she said.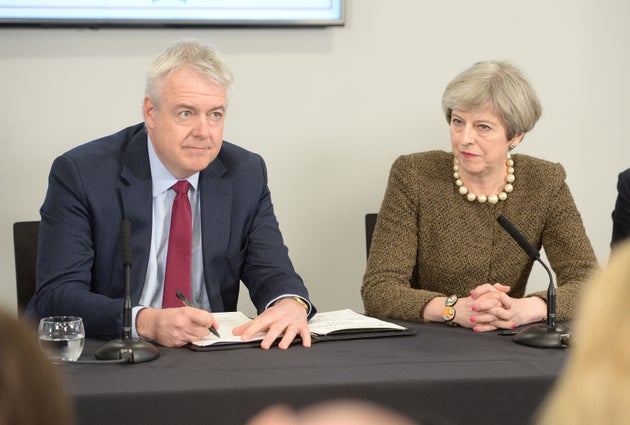 "We will discuss the EU negotiations and EU Withdrawal Bill and how the UK government has tabled an amendment that will ensure the vast majority of powers returning from the EU that cross over with devolved competencies will transfer directly to Edinburgh, Cardiff and Belfast.
"I am determined to secure a settlement that delivers an unprecedented democratic dividend for the people of Scotland, Wales and Northern Ireland, while protecting and preserving the precious union that is at the heart of our past, present and future success."
The PM has promised devolved governments will retain all of their current powers and will gain some extra decision-making capacity on issues including water quality and energy efficiency.
The senior Labour and SNP figures will also be given an update on the government's investigation into the attack on Sergei Skripal and his daughter Yulia in Salisbury.
May and Sturgeon spoke following the PM's major Brexit speech two weeks ago and agreed to continue to reach an agreement on Brexit.
The first minister wants Scotland to remain part of the single market and customs union, while Jones has made clear his preference is for "full and unfettered access" to EU trade.
Source: huffingtonpost