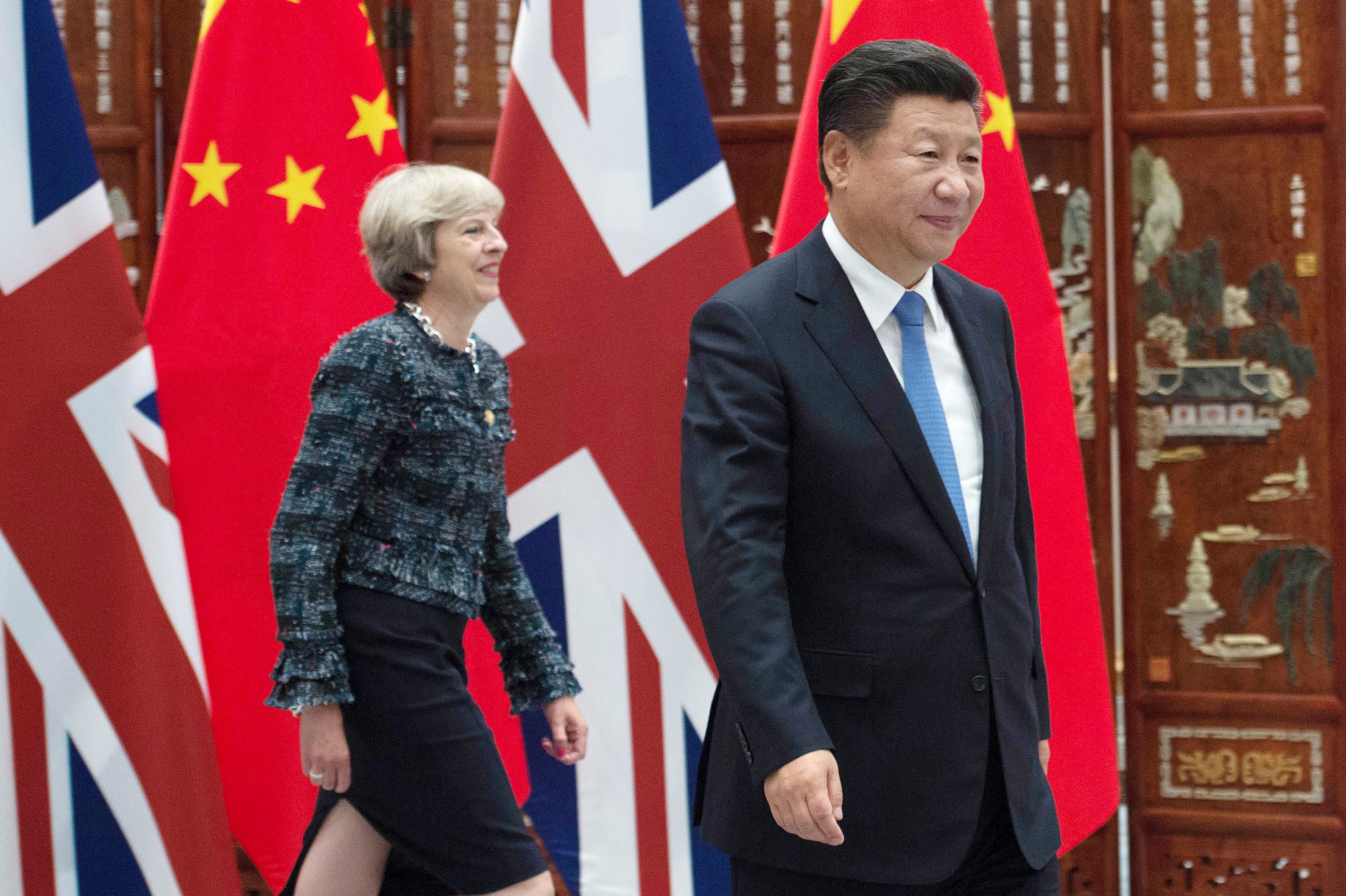 Theresa May has begun her first ever major trip China with a warning to Beijing to "respect the rulebook" on global trade and copyright laws.
Striking a markedly cautious tone, the Prime Minister said both China and the West would benefit if it opened its markets and adhered to World Trade Organisation (WTO) rules on fair competition.
May is hoping to use her three-day visit to Wuhan, Beijing and Shanghai to boost trade with the UK post-Brexit, and is taking 50 different firms and business groups on her RAF flight.
She will meet Chinese Premier Li Keqiang on Wednesday and President Xi Jinping on Thursday.
But in comments released by No.10 while she was in the air, the PM warned the Chinese that she wanted action on steel dumping, counterfeit goods and other areas where the West wants a level playing field.
"The UK and China will not always see eye-to-eye," May said. "But as partners committed to global free trade we can work together to confront and tackle challenges that affect all of our economies.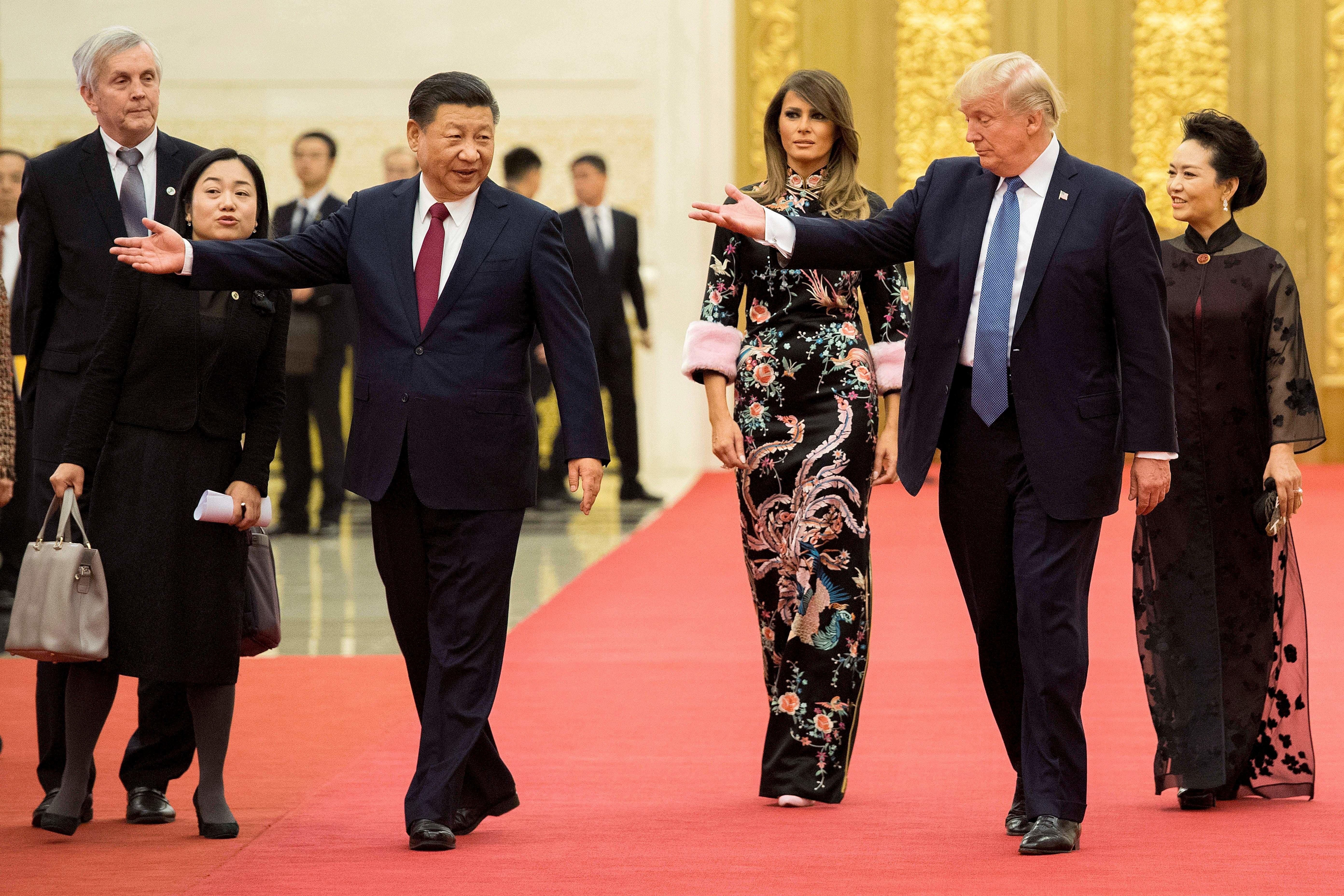 "So we will continue to look at what more can be done to tackle global overcapacity in sectors such as steel, and to ensure that, as our companies innovate and develop new products, they are confident that their intellectual property and rights will be fully protected.
"We also need to protect the rules-based approach that underpins and enables robust, sustainable, free-flowing global trade. As we have long argued, all major economies have a special responsibility to show leadership on this front, demonstrating that we respect the rulebook and collaboration through the WTO as we seek to open markets and embrace new opportunities."
Her words risked ruffling diplomatic feathers even before the trip began, even though the PM stressed she wanted to cooperate where possible.
May's approach contrasts with predecessor David Cameron's repeated efforts to woo the Chinese during his six year reign.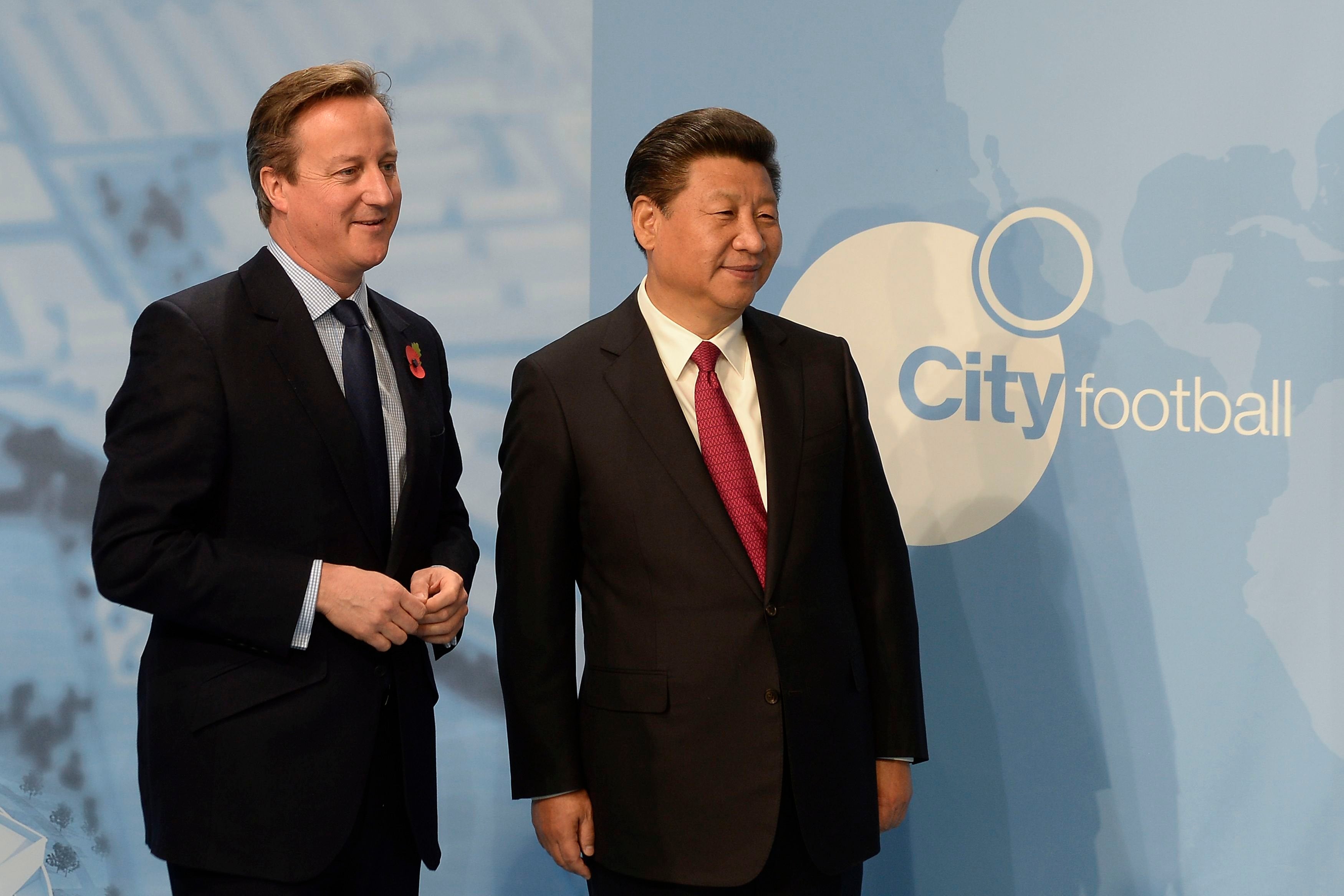 Former Chancellor George Osborne upset the US in 2015 when he announced that Britain would become a founder member of the Asian Infrastructure Investment Bank (AIIB).
The $50bn (£33.5bn) bank, which is designed to provide infrastructure funds to the Asia-Pacific region, was seen by the White House as a rival to the World Bank. Osborne also sought Chinese investment in the HS2 rail project.
Although Downing Street declared this week's trip features "the largest business delegation this Government has ever led", it is less than half the size of Cameron's own visit to the country, when he took a jumbo-jet load of business people with him.
May's stance also echoes Donald Trump's caution in dealing with Beijing, insisting on cooperation based on international rules on copyright and goods.
The PM is said to have irritated the Chinese with the delay to their investment in the Hinkley nuclear power plant soon after she took over from Cameron. Her stance as Home Secretary on tight curbs on Chinese visas was also said to have not gone unnoticed.
May also wants more reassurances from Beijing about fair contracts for its plans for a multi-billion 'Belt and Road Initiative' to link China with Europe via new road and rail links.
Cameron is advising an investment fund on the initiative, but the Trump White House has doubts about aspects of the scheme.
In her statement, May said: "I want to step up our relationship with China as it opens up its markets, spreads its prosperity and embraces free trade. And I want to see that this happens in a way that protects our values, ensures global security, and advances the multilateral system and the rules for which we have fought so hard.
"That agenda will not be delivered in one visit: it must be our shared objective over the coming years. But I'm confident that, as China continues to open up, cooperation and engagement will ensure its growing role on the global stage delivers not just for China, but for the UK and the wider world."
The US has hiked tariffs on Chinese steel and called on both the UK and EU to do more to stop "dumping" of its products on their markets.
British steel unions have also made clear they want May to take a firm stance.
Community steelworkers' union general secretary Roy Rickhuss said this week: "When Theresa May sits down with the Chinese, she needs to hold them to their word on tackling global overcapacity, which has already cost thousands of UK steel jobs."
On the first day of her trip, May was set to announce new co-operation with the Chinese on maths teaching in primary and secondary schools in both countries, as well as the opening of nurseries in China run by British firm Busy Bees.
Source: huffingtonpost