The proportion of Brits who think Government taxes and spending should be raised has doubled since 2010, new research shows.
Some 60% of people are in favour over just 4% who think the government should tax and spend less, according to the British Social Attitudes poll by the National Centre for Social (NatCen) research, out today.
The percentage of those in support of raised spending and taxes overall is the highest in 15 years, and up from 31% seen in 2010. It is an increase from just under half of those surveyed in 2016.
More than half (54%) want to see increased spending on health, while around a quarter favoured education as a priority - followed by housing, social security and public transport.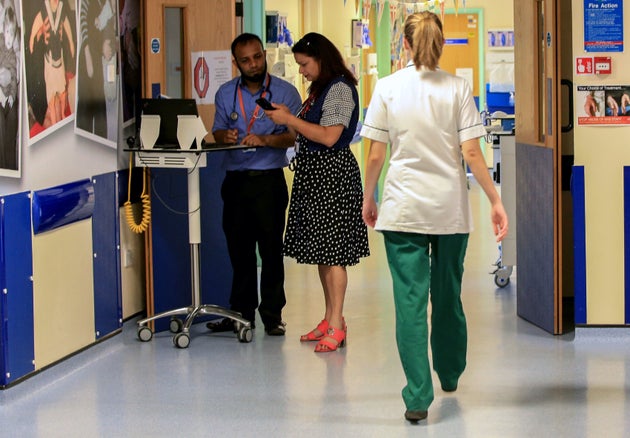 Nobody believed that spending should increase on overseas aid.
The 2017 survey, which involved interviews with almost 4,000 UK adults, found that just under two-thirds of over-55s were in support of increased taxes and government spending than those aged 18 - 34, of which 54% were in support.
In terms of political alignment, 67% of Labour voters said the government should raise taxes and spending on education, heath and social benefits, compared with 53% of Tory voters - the highest proportion since 2002.
Conservative voter support for higher tax and spend has also increased 18% since 2015.
Roger Harding, head of public attitudes at NatCen, said the figures reflect a weariness with the Government's austerity policies.
He said: "Since 2010 the proportion of people who want more tax and spend has nearly doubled and shows the country is clearly tiring of austerity. The question for the government is whether their recent spending announcements have done enough to meet public demand for more public investment, including now from a majority of their own voters.
"The question for Labour is whether they can win over the many older people who support more spending but currently do not support the party."
Figures also show a split in priorities according to age groups. While 18 - 34-year-olds put education first (37%), over-55s supported more spending on health (59%).
The Government announced in June that it would inject £20.5 billion a year into the NHS by 2023/24.
In a speech at the Royal Free Hospital in London, Theresa May defended tax rises to support the health service as "fair and balanced".
Tory voters also prioritised higher defence spending (8%) than Labour voters (1%).
Source: huffingtonpost