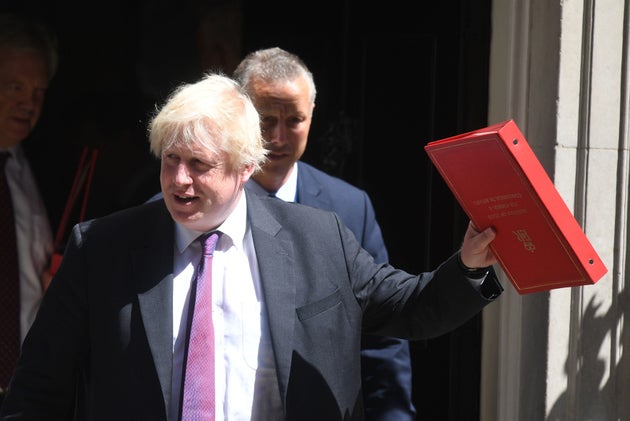 Boris Johnson was facing the biggest call of his career after backbench Tory Brexiteers said that Theresa May's fate was in his hands.
After an emergency meeting of the 80-strong European Reform Group (ERG) of Conservative MPs, one former minister made clear that any leadership challenge would have to be driven by the outgoing Foreign Secretary.
One MP said that the PM's Chequers compromise deal, which aligns the UK to the EU on trade in goods, had to be "killed" within the next two weeks before Parliament took its summer break.
Crucially, some backbenchers signalled they are waiting for Johnson's next move before deciding whether they should send in letters to trigger a vote of confidence in the Prime Minister. A minimum of 48 Tory MPs are needed to spark the challenge.
"Caution has been urged upon colleagues," a former minister and senior member of the ERG revealed.
"But with Boris Johnson resigning today I think the reality is Boris is a sufficiently senior figure that what happens next depends largely on Boris Johnson."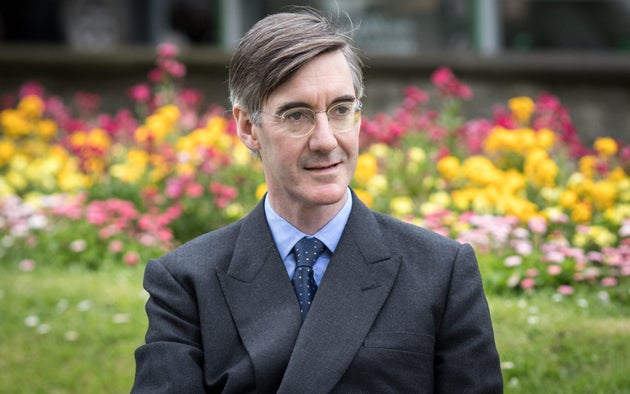 Johnson quit with a withering resignation letter on Monday, warning May she risked turning the UK into a 'colony' of Brussels, but has yet to speak publicly on whether he will launch a leadership bid.
May's allies believe that he lacks the numbers to trigger a vote of confidence but even if one was sparked Johnson may also fail to get enough MPs needed to get his name on the leadership election ballot paper sent to party members.
Jacob Rees-Mogg told the packed meeting in the Commons that he was determined to oppose May's deal.
But he could say "with absolute certainty" that he would never back a vote of confidence against May.
"I will vote against the Brexit deal on a Monday and not a confidence [in the PM] on the Tuesday."
Steve Baker, former ERG chairman who quit his Brexit minister post on Monday, said that it was time to make clear that a 'no deal' option was now a reality.
"We must insist they carry it through, insist they make it happen, insist they engage with business and the public on these preparations.
"If we do that I'm absolutely confident that if the civil service are properly directed we will have a no deal package in place."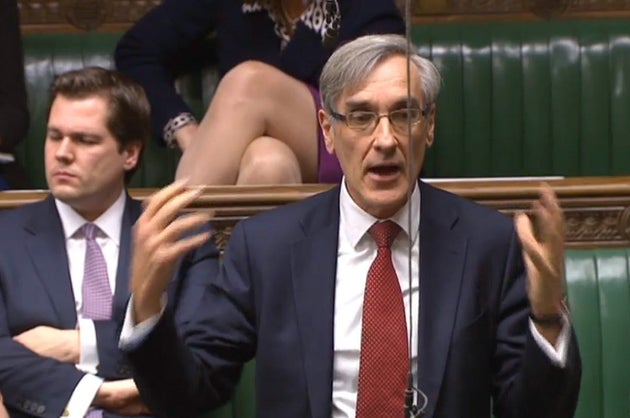 Baker was thanked by his colleagues and applauded for his principled resignation.
Andrew Bridgen said: "If we use the business analogy it's far easier to keep a customer than to win one back.
"The longer we have this preposterous and damaging policy, the more we will haemorrhage support. This has got to be killed and it's got to be killed before recess."
Several MPs at the meeting made clear they would prefer May to listen to them and change course rather than back any votes of confidence that could topple her.
Former Chief Whip Mark Harper told the meeting that its urgent task was to get a clarification from the new Brexit Secretary Dominic Raab that the Chequers deal was the narrow one May suggested rather than the one civil servants wanted.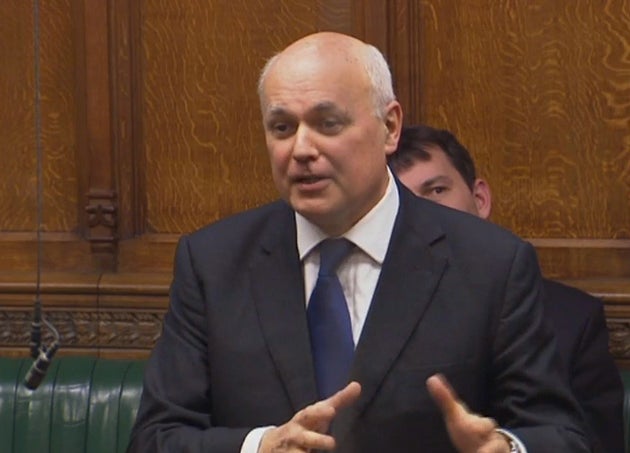 Former defence minister Mark Francois said the Brexiteers had to "explain in retail language" to the voters why this was "a bad deal for our country". But he added: "I don't think we want to get into leadership elections or anything like that."
John Redwood said that May had already reneged on some of the Tory party manifesto, but he didn't back anything personal against the PM. "We don't want her humiliated, we just don't want her going on about it [the Chequers deal]."
He said there were "only two options", to go on World Trade Organisation terms or get a 'Canada-plus' free trade deal. "Otherwise why would any MP vote for this guff?"
Former Tory leader Iain Duncan Smith said it was time to fight as hard as he and his fellow Eurosceptics did under John Major.
He said he agreed with Michael Heseltine that the Chequers compromise was already "dead" because it couldn't get a majority in the Commons let alone agreement in Brussels.
"I simply say to colleagues we have some very serious decisions to make about our actions. We hold the country in the palm of our hands. If we fail, it's our fault, not the Government's fault. Our job is to get the Government back in the right place."
Source: huffingtonpost