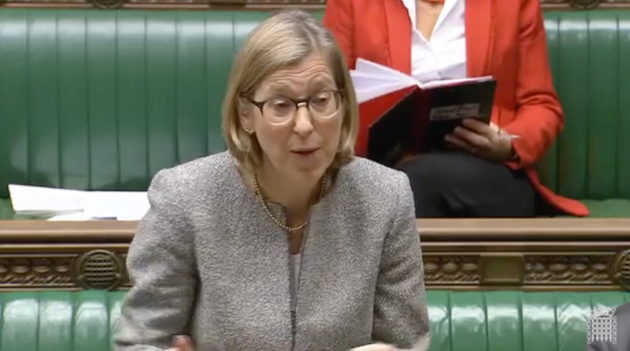 A Tory minister has come under fire for praising the "good housekeeping" of the Department of Work and Pensions after staff spotted a mistake which left tens of thousands of sick and disabled people out of pocket.
During an urgent question in the House of Commons on Thursday, minister for disabled people Sarah Newton admitted that the large-scale underpayments were a "dreadful administrative error" in the department that "should not have happened".
But the Conservative MP sparked cries of disbelief from the benches when she went on to defend civil servants caught up in the scandal, telling the House: "In fact, it was the good housekeeping of the DWP that spotted the scale of the error.
"It was during the routine work which is undertaken on fraud and error that actually detected the scale of the problem."
Newton's comments come after it was revealed that the government is set to repay more than £1.5 billion to benefit claimants, with those affected by the error expected to receive £5,000 on average.
The mistake happened when those receiving disability and incapacity benefits were moved onto Employment and Support Allowance (ESA).
"It is offensive and shameless for the Minister to praise her own Department's apparent 'good housekeeping' when almost two hundred thousand disabled people have been denied the social security they were entitled to," said Newton's shadow counterpart Marsha de Cordova.
Calling the underpayments a "national scandal", the Labour MP said the government had forced people into "debt and destitution".
"The UN rightly condemned this government for systematically violating the rights of disabled people," de Cordova continued. "The Tories have created a hostile environment for sick and disabled people."
A spokesperson for the DWP said the department had assembled a "dedicated team" of more than 400 staff to examine the cases, with around £120 million having already been paid back.
"Anyone affected by this historic error will receive all of the money they are entitled to," they said.
"We have worked with charities and other disability organisations to make sure that we are providing the right support to all affected claimants and are hiring and allocating more staff to do that."
Source: huffingtonpost