Tuberculosis (TB) rates in England have dropped to the lowest level since 1990, raising the hope among the medical community that it could soon be consigned to the history books - along with the likes of polio and smallpox.
The infectious disease usually affects the lungs, but can affect other parts of the body such as the lymph nodes (glands), the bones and the brain. The most common symptoms are a persistent cough for more than three weeks, unexplained weight loss, fever and night sweats.
The good news is that data from Public Health England (PHE) shows there was a 38% drop in new diagnoses from the peak in 2011 to 2017 (from 8,280 to 5,102), with a 9% fall in diagnoses between 2016 and 2017 alone.
The incidence rate of TB in England is now 9.2 per 100,000 population and the World Health Organisation (WHO) has categorised the UK as a low incidence country for the first time ever. It's hoped it can be eliminated completely by 2035.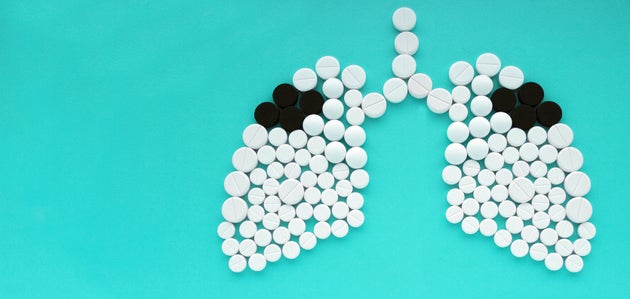 Why have rates fallen?
PHE and the NHS have worked closely to raise awareness of, and tackle, TB in under-served populations. They implemented testing for TB in those arriving from countries with high rates of the infection and strengthened surveillance and monitoring.
Dr Sarah Anderson, Head of TB Strategy at PHE, said the decline in TB was "hugely encouraging to see" but added challenges still exist.
"The proportion of people who experience a delay between symptom onset and diagnosis remains stubbornly high," she said. "We are working across England to ensure that patients are diagnosed and treated as soon as possible to minimise the chance of long-term ill health and onward transmission."
Some people are still at risk
People who are homeless or live in poor quality housing are more likely to contract TB, as are those who misuse alcohol or drugs, PHE said.
The new data indicates that nearly 13% of people with TB have a 'social risk factor' and are more likely to have drug resistant infections and less likely to complete treatment.
The rate of TB in the most deprived 10% of the population was 18.4 per 100,000, whereas in the least deprived it was 2.5 per 100,000 - a huge drop.
Although TB can be fatal if left untreated, it is curable for the vast majority with antibiotic treatment.
Steve Brine MP, Public Health Minister, said: "In the UK the poorest are still seven times more likely to have TB than the most well off and we have to drive down this inequality."
Source: huffingtonpost