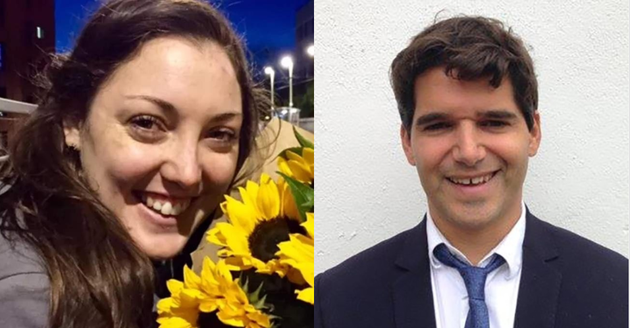 Two members of the public who died in the London Bridge terror attack last year have been posthumously recognised for the bravery of their actions.
Kirsty Boden, 28, and Ignacio Echeverria, 39, were both killed as they tried to help others as three men ploughed into pedestrians in a white van on the bridge, before stabbing revellers in the nearby market with 12-inch ceramic knives.
Boden, an Australian nurse from Loxton receives the Queen's Commendation for Bravery. Her citation reads:
On 3 June 2017, terrorists drove their van along London Bridge and into the Borough Market area. Kirsty Boden had been enjoying a night out when it became apparent that there had been a terrible incident on the bridge. People ran into nearby shops, cafes and restaurants, Kirsty (a nurse by profession) acted without hesitation and went to assist those injured in the courtyard area below London Bridge. It is likely that she did not realise that a terrorist attack was taking place. As she tried to save the life of an injured person, the terrorists attacked her and she was fatally wounded.

It is without doubt that Kirsty Boden displayed courage and compassion when, without concern for her own safety, she went to assist those who were injured. She could have taken cover to protect herself, as most people caught up in such a serious and life threatening situations would have done. However, being a nurse, she took her training to care for others to the highest level.
Boden's family said: "Kirsty's family would like to thank everyone involved in nominating Kirsty for this award.
"We are very proud of her."
Marking the one year anniversary of the attack earlier this year, colleagues at Guy's and St Thomas' Hospital in central London described her as "one in a million".
John Chatterjee, a doctor who attended the London Bridge attack, paid tribute to a "colourful" character.
The consultant, who works at Guy's, said: "She was always very colourful, very, very professional and really good at her job.
"I remember seeing her that morning but I didn't get a chance to speak to her. I only found out what happened the following morning."
The Eight Victims Of The London Bridge Attack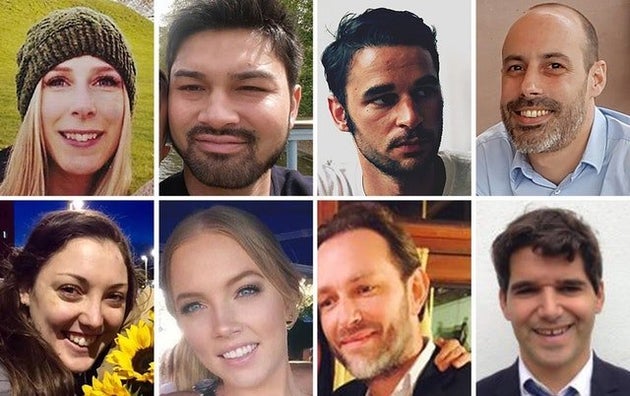 Echeverria, a Spanish banker from As Pontes, receives the George Medal. His citation reads:
On 3 June 2017, Ignacio Echeverria was cycling through Borough Market with friends when he witnessed a terrorist attack. On realising what was happening, he ran towards the terrorists, using his skateboard to strike them to prevent them from carrying out further attacks. The terrorists diverted their attention to him and inflicted fatal wounds. It is without doubt that his intervention allowed victims to escape, thus preventing further loss of life.

Ignacio Echeverria displayed great courage when he challenged multiple armed terrorists. Using his skateboard as a weapon, he was well aware that it was no match for the weapons that were being used by the assailants. Regardless, he ran towards them with the intention of stopping them from carrying out further attacks on innocent people who were in the vicinity.

It is beyond doubt that he displayed great courage in choosing to try to tackle the attackers. He could have taken cover but did not do so. He was unarmed and untrained. The danger was apparent but he made a deliberate choice to try to stop the attack, putting himself in harm's way.

He died trying to defend a woman who was being stabbed by the attackers.
Spanish Prime Minister Mariano Rajoy praised his "heroic and exemplary act" earlier this year.
His sister, Isabel, went on social media to pay tribute to her brother and said he would never be forgotten.
"My brother Ignacio tried to stop the terrorists and lost his life trying to save others," she said.
Eight people were killed in the attack on 3 June last year.
The attackers, Butt, 27, Redouane, 30, and Youssef Zaghba, 22, were shot and killed by police at the scene.
Source: huffingtonpost