Water companies have said that they will be taking extra measures to fix leaks this summer as the hosepipe ban is set to go ahead this weekend despite the recent heavy rain.
Many companies have doubled the number of teams seeking out and fixing leaks, Water UK said, adding that teams will be working with customers to help identify leaks quickly so that they can be fixed as soon as possible.
It comes just days ahead of the hosepipe ban coming into force after the weeks-long heatwave depleted reservoir levels in the UK.
As much of the country struggled with scorching temperatures, water company chief executives were summoned to a meeting with Environment Secretary Michael Gove to explain why they have not met leakage targets.
Gove said customers expect a "reliable and resilient water supply" despite the weather.
Companies are using drones, satellite technology and underground listening equipment to spot less obvious leaks in the system, such as in the countryside where they might go unnoticed and reported.
Non-urgent works are being rescheduled in order to divert manpower towards repairing leaks, Water UK said.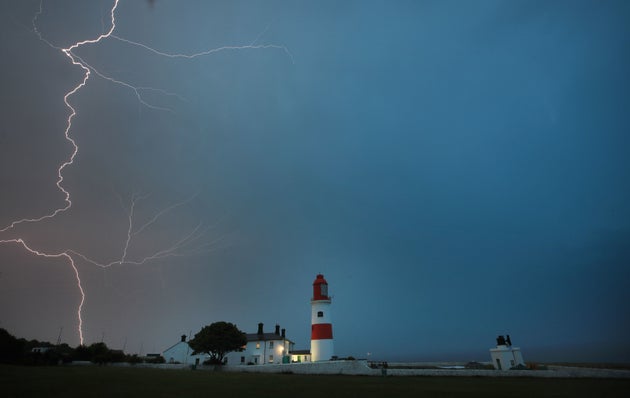 Due to the prolonged high temperatures this summer there have been more pipe bursts than normal in a short period of time.
Water UK said that during the summer there are always more new bursts on the water network as the ground dries and moves, weakening joints and causing cracks in pipes.
Michael Roberts, Water UK chief executive, said: "Leakage is a big priority for the industry.
"We know how important it is for customers, and since the mid-1990s companies have successfully managed to reduce leakage levels by a third.
"But we also know there is more to do, which is why water companies are currently developing ambitious plans to cut leakage even further.
"As well as increasing their work on leakage now, companies are all currently finalising plans to cut leakage by at least a further 15%, with some companies preparing to go even further."
Water chiefs met with Gove in London on Tuesday to outline their plans for tackling leakage.
Water companies said that most visible leaks are being fixed within a day, and almost all within three days, but that there can be difficulties in busy areas obtaining permission to close roads and divert traffic.
The first half of the summer in the UK has been the driest since 1961 with Thursday and Friday's wet weather and storms the first rainfall in weeks.
The last month of dry, hot weather followed the driest June since 1925, the Environment Agency said. It has seen the water level in many reservoirs fall dramatically.
United Utilities has previously been accused of "wasting" 430 million litres of water every day from leakages.
Source: huffingtonpost