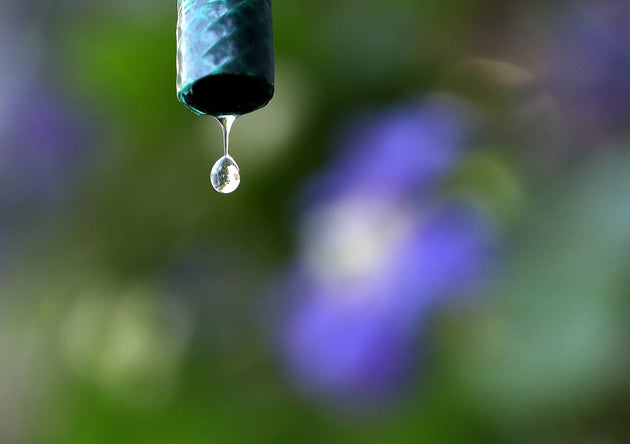 A hosepipe ban is to be imposed on residents in the north west of England following what is believed to be the longest heatwave since 1976.
The United Utilities ban will come into force on Sunday 5 August and will affect all customers with the exception of those in Carlisle and the north Eden Valley, where supplies currently remain at reasonable levels.
Customers are able to provide feedback to the company if they believe they should be exempt.
Martin Padley, United Utilities Water Services Director, said: "Despite some recent rainfall, reservoir levels are still lower than we would expect at this time of year and, with forecasters predicting a return to hot, dry weather for the rest of July, we are now at a point where we will need to impose some temporary restrictions on customers."
WATER FACTS
A hosepipe uses 540 litres an hour, as much as a family of four would use in one day.
A sprinkler left running overnight uses as much water as a family of four would use in one week.
A hosepipe ban can reduce water usage by 5-10%.
In the north west, this would amount to more than 100 million litres per day.
"It is not a decision we have taken lightly and we are enormously grateful to customers for having helped reduce the demand on our network over the last couple of weeks, but unless we get a period of sustained rainfall before 5 August, these restrictions will help us safeguard essential water supplies for longer," Padley added.
Whilst the ban restricts the use of hosepipes or sprinklers for watering private gardens and washing cars, customers will still be able to water their gardens with a watering can and wash their vehicles using a bucket and sponge. These methods typically use a fraction of the amount of water of a hosepipe or sprinkler.
Earlier this month, the company urged customers to use water sparingly in a bid to avoid a potential ban, as it pumped billions of extra litres into the network to meet intense demand.
Wayoh Reservoir near Manchester usually provides up to half of Bolton's water, but was left virtually empty as pressures of the hot weather ate into supplies. The heatwave has seen the mercury exceed 32C, though a respite in the form of some scattered showers are expected over the coming week.
The last hosepipe ban in England was imposed in 2012.
A nationwide hosepipe ban came into effect in Ireland earlier this month. The ban will run until the end of the month and prevents the public from using garden hoses, with a few exceptions.
People are not allowed to use a hosepipe to water their garden, wash their car or private boat, or to fill or maintain a swimming or paddling pool, a pond or fountain.
They are, however, allowed to water their garden plants with a watering can. Those found in breach of the ban – which is the first time Irish Water has imposed a nationwide stoppage - could face a fine of €125.
Source: huffingtonpost