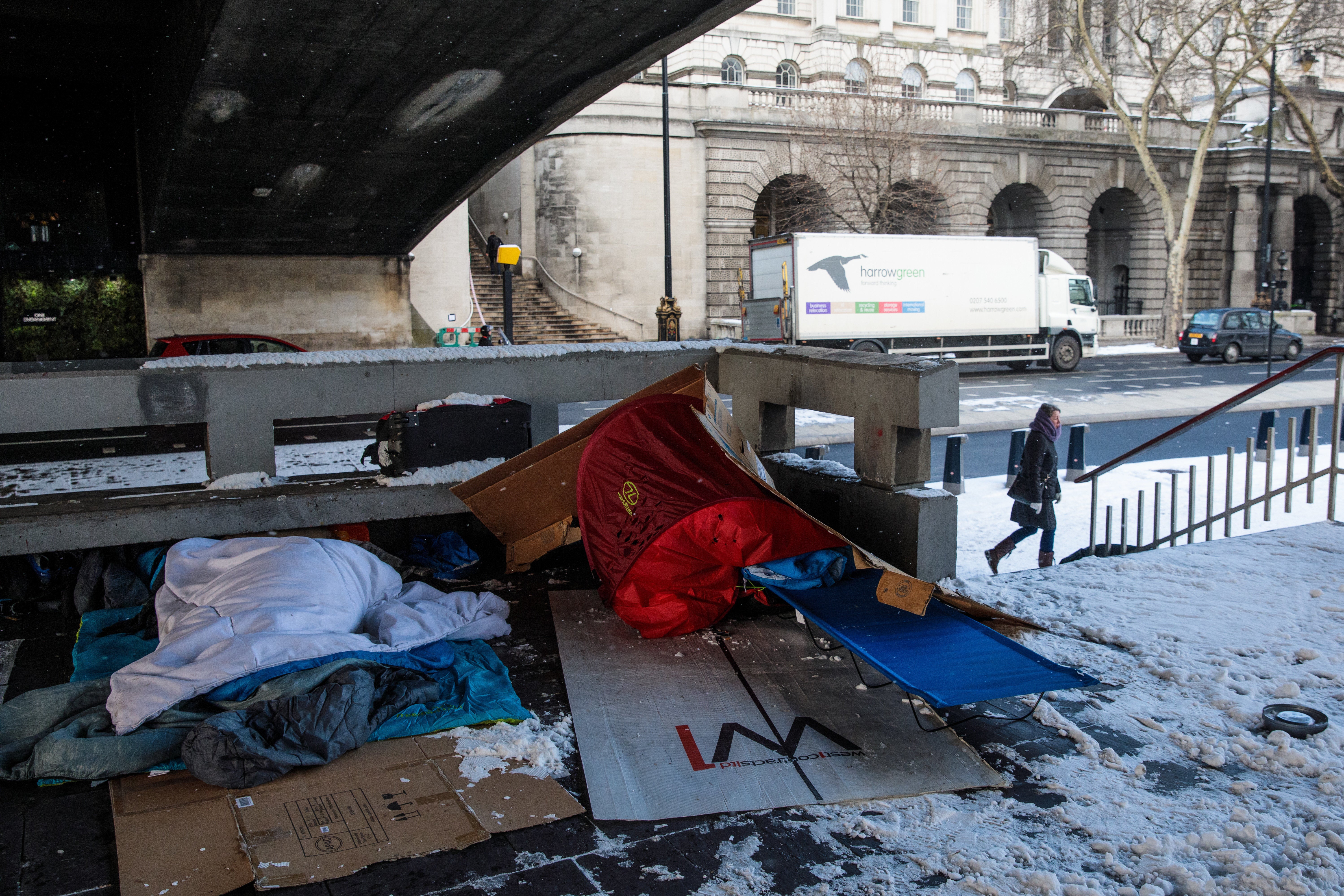 A record 3,600-plus alerts have been sent to an app that helps rough sleepers find shelter as the brutal weather has heightened fears for the homeless.
The referrals sent to StreetLink between Monday and Tuesday this week was the highest number the group has received in a 24-hour period.
The app, which lets members of the public alert homelessness agencies if they fear for the safety of those on the streets, has received more than 2,000 messages in London alone.
StreetLink said it was "inspiring" so many people raised the alarm about the safety of rough sleepers.
Matt Harrison, director of StreetLink, said: "It is the first step people can take to ensure individuals sleeping rough receive the support they need to get into the warm and move away from homelessness for good.
"In 2017, alerts from the public enabled us to connect thousands of rough sleepers to accommodation and support services, and we hope that together we can help even more vulnerable people to get their lives back on track this year."
StreetLink, which launched in 2012, is asking people to download the app onto their phones and send an alert when they are concerned about someone sleeping rough.
Its website, app and phone connects rough sleepers in England and Wales with local charities, councils and support groups.
In the past seven days, almost 14,000 people have signed up to StreetLink as users and supporters of the service, it said.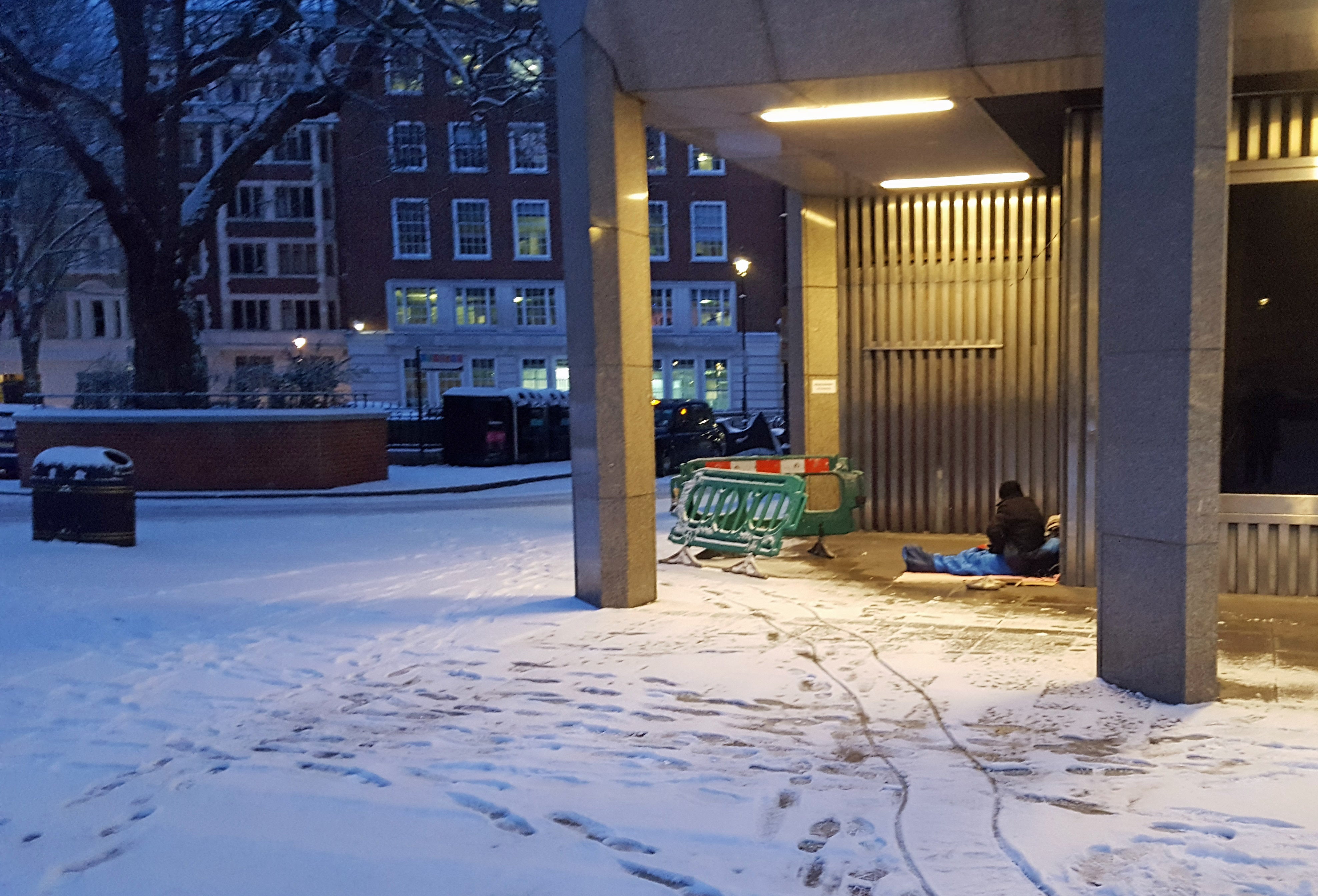 The UK is being battered by a cold spell that has seen sub-zero temperatures recorded across much of the country, with warnings temperatures could plummet to -15C by midweek.
Red, amber and yellow snow and ice warnings are in place across vast swathes of the UK.
The red warning - the highest level - has been issued for central Scotland with up to 40cm of snow expected.
Source: huffingtonpost