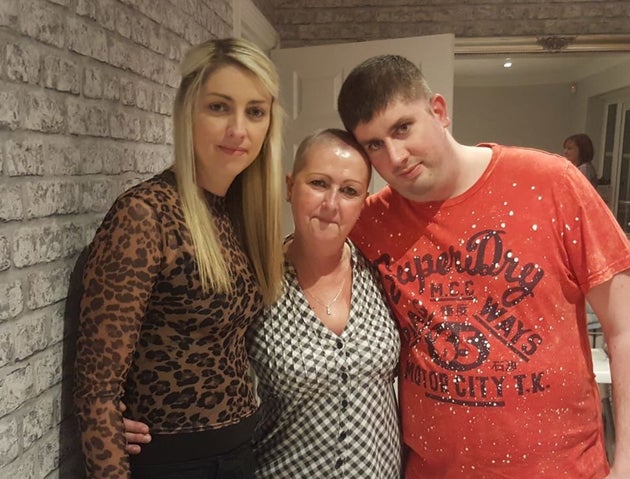 Terminally ill people moved onto Universal Credit are continuing to suffer delays to first payments even when a doctor certifies they have just weeks to live, a leading charity has warned.
Thousands of cancer patients are among those affected by the lapse, which could mean people die before receiving money to fund end of life care, Macmillan Cancer Support said.
Under the older benefits system, such as Employment and Support Allowance, payments could be "fast-tracked" and paid at the highest rate if a doctor certified a person likely had less than six months to live.
The apparent absence of a fast-track scheme on Universal Credit means those at the end of their lives – who are being transferred onto the new system, or are new claimants – now wait longer than ever for financial support, the cancer charity said.
The issue was raised in a HuffPost UK report in December, in which one campaigner said: "We've seen people who are terminally ill dying before their Universal Credit is processed."
But the Department for Work and Pensions (DWP) strongly hit back at the fresh claims, saying: "It is simply not true that the fast track process for terminally ill claimants has been removed under Universal Credit."
Yet Macmillan, one of the UK's leading cancer support charities, warned on Thursday that up to 26,000 people with cancer face a perilous five-week wait without any money when they transfer to the crisis-hit scheme.
The in-built delay is applied to those who are already receiving benefits but who are transferred to Universal Credit as it continues a nationwide roll-out.

It comes as pressure mounts on the government to plough billions back into the beleaguered welfare reform in Monday's Budget.
Grandmother Angela Raine quit her job last year after receiving the news she had incurable breast cancer. "Trying to apply for benefits has been a complete nightmare. I can't explain quite how stressful it is," the 55-year-old from Stanley, County Durham, said. "I want to cry just thinking about it."
"Navigating the system is a nightmare, that's quite honestly the only way I can describe it," she added. "The whole system is utterly inflexible and doesn't take into account individual circumstances."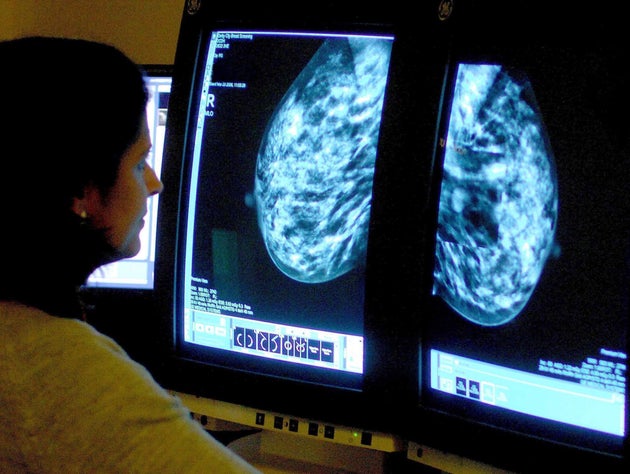 Macmillan's chief executive, Lynda Thomas, called on the government to fix Universal Credit before it is rolled out to thousands more people in Angela's position.
She said: "People with cancer should be able to focus their energy on their health, not worrying about how to make ends meet when they are too unwell to work.
"It is unacceptable to force patients to risk infection at Job Centres, log onto computers from hospital and wait more than a month for vital financial support, even at the end of their lives.
"The system is failing people with cancer and we urge the Government to fix this benefit, before tens of thousands more vulnerable people are put at risk of hardship."
HuffPost reported last year how, unlike some of the benefits it replaces, Universal Credit does not have a dedicated team helping those nearing the end of their lives.
Instead, terminally ill people were assigned "work coaches" and made to undergo meetings and visits at home.
Universal Credit replaces six existing benefits into a single monthly payment and is gradually rolling out to all those who claim benefits across the country.
The Department for Work and Pensions added in its full statement: "We're determined to ensure that people living with terminal illnesses get the support they need through this difficult time and this continues to include fast tracking Universal Credit claims for claimants with a life expectancy of less than six months.
"These claimants will also be awarded an additional amount of Universal Credit from the first day of their claim.
"We have a visiting service for claimants with serious barriers. Claimants who are terminally ill and unable to make their claim for Universal Credit online, or attend a Jobcentre, are able to make their claim by telephone, or request a home or hospital visit.
"At the visit, a DWP Visiting Officer will support the customer to make their claim for Universal Credit and verify the customer's identity, enabling their claim to be progressed as quickly as possible.
"Universal Credit (UC) replaces an out-of-date, complex benefits system. We brought in improvements which include increasing advances to 100%, removing the 7-day waiting period and paying people's Housing Benefit for two weeks while they wait for the first UC payment, so no one needs to be without money during the first five weeks of a claim."
Source: huffingtonpost