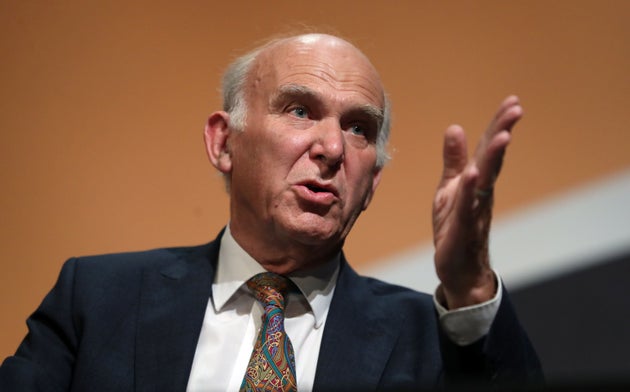 Liberal Democrat leader Vince Cable plans to call for a Commons committee to investigate anti-Semitism in politics, HuffPost UK has learnt.
The former business secretary will write to the influential chair of the Women and Equalities Committee, Maria Miller, to ask the cross-party group she heads to investigate anti-Jewish prejudice.
Cable says the leaders of all major political parties, including Labour's Jeremy Corbyn, should be called to give evidence should Miller, a Tory MP, launch a probe.
The move follows an extraordinary debate in Parliament in which Jewish Labour MPs told MPs "corrosive" anti-Semitism had become "commonplace" in their party.
Cable claimed there was a "worrying rise of anti-Semitism that is occurring in British politics".
He told HuffPost: "There's no place for discrimination in any walk of life and politics needs to lead by example.
"This is a concern that all parties must be aware of, monitor and, if necessary, investigate.
"This is why I think it prudent that all leaders of major parties should give evidence at any select committee inquiry into this problem."
Though the vast majority of recent anti-Semitism allegations surround Labour. It is not the only party to have discovered racism among its ranks.
The Lib Dems suspended Matthew Gordon Banks, who served as a Conservative MP for Southport before joining the Lib Dems after he lost his seat, over claims of anti-Semitism.
David Ward, the Lib Dems' former MP for Bradford East, was deemed "unfit to represent the party" after allegations arose.
In August 2014, the University College London Conservative Society was under scrutiny for a series of anti-Semitic, Islamophobic and racist remarks, which it was alleged fostered a culture of discrimination and bullying and a "toxic" environment.
A study for the Jewish Policy Research (JPR) also found that anti-Semitic attitudes were higher than normal among people who classified their politics as "very right-wing". The research claimed that among this group anti-Semitism was two to four times higher than among the general population.
The researchers also said that levels of anti-Semitism in the UK were among the lowest in the world.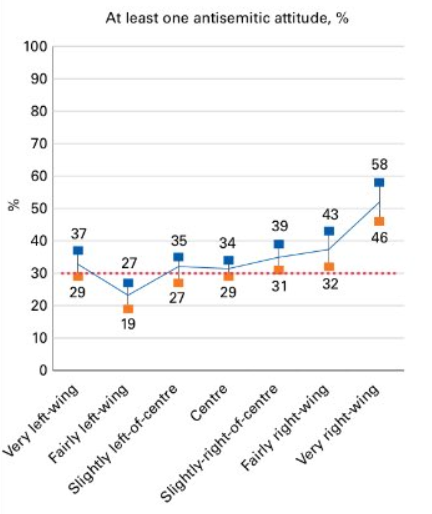 Unlike Labour, the Conservative and SNP constitutions also make no mention of racism or other forms of discrimination in their rule books. The Lib Dems' membership code does not explicitly mention race, anti-Semitism or Islamophobia either.
But the vast majority of recent allegations of anti-Semitism surround the Labour Party and its activists.
Party chairman Ian Lavery told the BBC this week: "The top priority within the party at this moment in time is clearing this absolutely vile mess of anti-Semitism."
He, and other senior Labour MPs, have said the party's new chair, Jennie Formby, had been tasked with tackling the issue.
Shadow Attorney General Shami Chakrabarti, now a Labour peer, investigated anti-Semitism in the party in 2016, but a number of MPs branded her report a "whitewash".
The debate on Tuesday saw Jewish Labour MPs Ruth Smeeth and Luciana Berger in tears as they recalled some of the abuse they had experienced, both in person and online.
Both received a round of applause from MPs across party lines.
Some Labour activists, including the film-maker Ken Loach, have called for MPs who attended a rally outside Westminster against anti-Semitism in the Labour Party to be deselected.
Berger, who represents Liverpool Wavertree, told MPs she received her first piece of hate mail aged 19.
It described her as a "dirty Zionist pig", she said, adding: "Here starts my 18-year experience of contending with anti-Semitism."
Berger said she has been attacked by the far-right and far-left, later saying anti-racism is a central Labour value.
She added: "One anti-Semitic member of the Labour Party is one member too many.
"And yes, as I've said outside this place in Parliament Square, and it pains me to say this proudly as the chair of the Jewish Labour Movement, in 2018 within the Labour Party anti-Semitism is more commonplace, is more conspicuous and is more corrosive.
"That's why I have no words for the people who purport to be both members and supporters of our party, who use that hashtag JC4PM, who attacked me in recent weeks for my comments, they attacked me for speaking at the rally against anti-Semitism, they've questioned my comments where I questioned comments endorsing that anti-Semitic mural, who say I should be deselected or called it a smear."
Berger said people have accused her of being a "paid-up Israeli operative", a traitor, an "absolute parasite", and told her to "get out of the country and go back to Israel".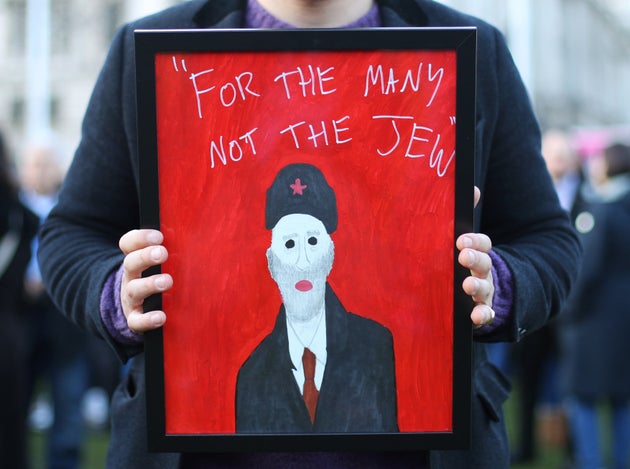 Smeeth, reading a small sample of the abuse she had received, said: "My fan base has shown scant regard for appropriate parliamentary language so I apologise in advance, 'hang yourself you vile treacherous Zionist Tory filth, you're a cancer of humanity', 'Ruth Smeeth is a Zionist she has no shame and trades on the murder of Jews by Hitler who the Zionists betrayed', 'Ruth Smeeth must surely be travelling first class to Tel Aviv with all that slush, after all she's complicit in trying to bring Corbyn down'."
The Stoke-on-Trent North MP went on to tell colleagues it was "truly heartbreaking" that she had to stand in Parliament Square to protest against the anti-Semitism that was "engulfing" parts of her party.
John Mann, another Labour MP who has long campaigned for his party leadership to take swifter action to stamp out anti-Semitism, said his wife had been subjected to rape threats and several Jewish constituents had told him they felt too threatened to attend local Labour meetings.
Labour MP Wes Streeting, co-chair of the All-Party Parliamentary Group for British Jews, said: "Let there be no doubt in any quarter of this chamber that in Jewish schools, Jewish community centres and schules in my constituency, it is the Board of Deputies and the Jewish Leadership Council who speak for the vast majority of British Jews, who are horrified by what they have seen in the Labour Party, and I fear will be horrified by the response from our frontbench to this debate today."
Source: huffingtonpost