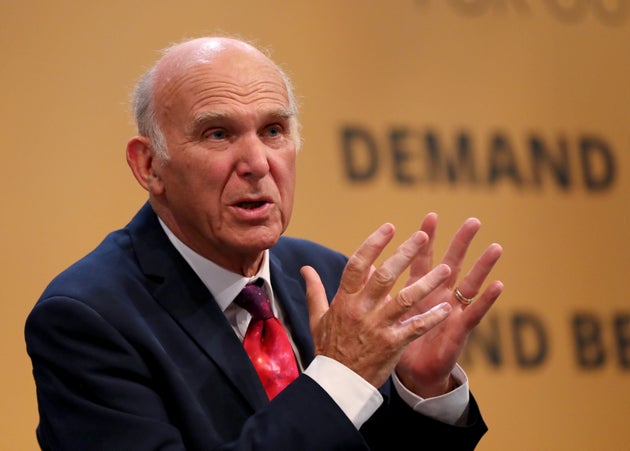 Vince Cable has mocked Brexiteers for having an "erotic spasm" over leaving the European Union.
In his speech to the Lib Dem conference in Brighton on Tuesday, Cable will demand Theresa May show "true leadership" and hold a referendum on her final Brexit deal.
The prime minister has ruled out holding a public vote on any agreement reached with Brussels.
She has told MPs that the only choice is between her Chequers plan or a no deal Brexit.
Jeremy Corbyn has also refused to back another referendum – although he is set to come under intense pressure at Labour's conference next week to change position.
Cable, who has said he will stand down as Lib Dem leader once Brexit is "resolved", will tell party members that for "fundamentalists" eurosceptics "the costs of Brexit have always been irrelevant".
"Years of economic pain justified by the erotic spasm of leaving the European Union," he will say.
"Economic pain felt – of course – not by them by those least able to afford it."
Cable will add: "But when we feel sorry for the country's prime minister, something is seriously wrong.
"Even now, Theresa May could shock us all, by displaying true leadership. She could admit that the Brexit project has gone badly wrong.
"Instead of kowtowing to her enemies in the Conservative Party, she could lead her party and the country by opening her mind to a 'People's Vote' on the final deal."
Source: huffingtonpost