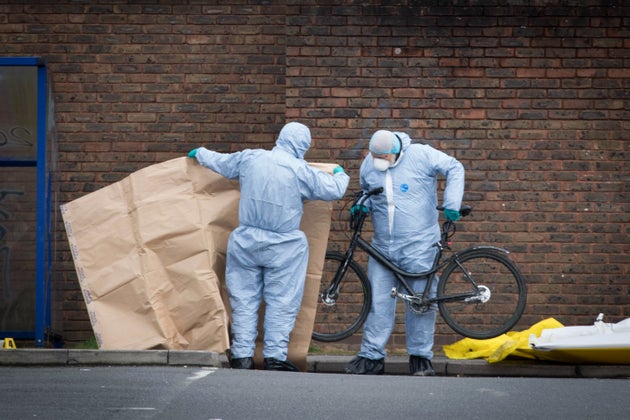 A 16-year-old boy shot in the face on Monday night in Walthamstow, east London, has died in hospital, Scotland Yard has said.
His death came after that of Tanesha Melbourne, 17, who was gunned down around 30 minutes earlier just three miles away in Tottenham on Monday – apparently a tragic casualty of a gang war.
It takes the capital's murder toll for the year so far to 48 in little over three months.
The Metropolitan Police has launched a murder investigation over the incident on Markhouse Road at around 10pm. Two teenage boys - aged 16 and 15 - were found injured at the scene and taken to an east London hospital.
The 15-year-old was treated for stab injuries which are no longer life-threatening, the Metropolitan Police said. He has now been released from hospital.
The 16-year-old boy died in hospital at 17.45pm on Tuesday.
The death marks the latest flurry of violence in the capital.
In Tottenham, north London, teenager Tanesha Melbourne was gunned down in shortly before 9.30pm on Monday, apparently a tragic casualty of a gang war.
Her mother, who watched her daughter's life slip away, laid flowers at the scene on Tuesday, with a card reading: "To my baby Nesha. I'm gonna miss you so much, you're always gonna be with me everywhere I go." It was signed "Love Mummy".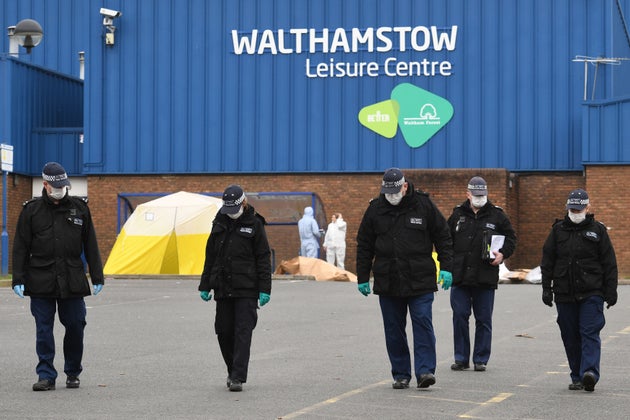 Acting Chief Superintendent Tania Coulson said: "Yesterday was a shocking night for all of us in Waltham Forest which left two young men suffering terrible injuries; one of whom has now died.
"We are doing all we can to address community concerns.
"Over the past 24 hours we have had extra officers patrolling the streets, additional police cars on the road and specialist officers from our Operation Sceptre unit carrying out a range of intelligence led operations and patrols.
"I would like to reassure members of this community that this strong police presence will continue."
Ms Coulson said Section 60, an intelligence led pre-authorised power to stop and search, has been in place since Monday and will be until at least the early hours of Wednesday.
"My officers have been on the streets using this power really effectively, seizing knives, stopping cars of young men carrying weapons and making arrests," she added.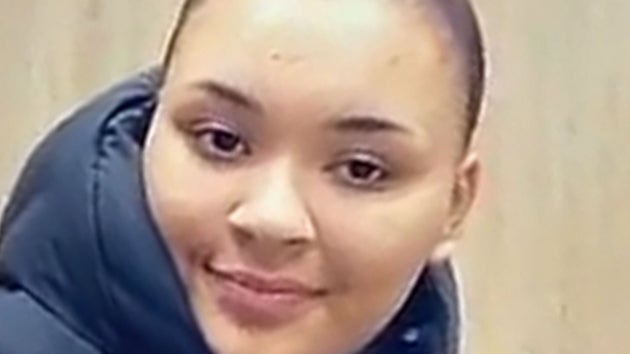 Scotland Yard said no arrests have been made and inquiries are continuing into the incident in Walthamstow, revealing that the homicide and major crime command are investigating alongside the Trident area crime command.
Before confirming the Walthamstow murder investigation, the Metropolitan Police said it had launched 47 murder inquiries this year - eight in January, 15 in February, 22 in March and two in April.
The March figure marked a new high, the two previous peaks were in April 2010 when there were 16 murders, and June 2017 when there were 19.
In the whole of last year, there were 130 murders in London. The number of killings reached a peak around June before dropping again in the second half of the year.
Acting detective chief inspector Glenn Butler, from the Trident and Area Crime Command, said: "I fully appreciate the alarm, shock and revulsion caused by this murder and other fatal shootings we have seen across London over the last few months.
"We are doing everything we can to identify the culprits and bring them to justice. We can't do this alone.
"We need those within the community who have information about those involved to search their own conscience and call us with information."
Source: huffingtonpost