'Blade' star Wesley Snipes has teased fans with news that "two new projects" around the franchise are in the works.
The actor, whose portrayal of the leather-clad vampire hunter helped legitimise superhero movies as commercially viable, revealed Marvel are hoping to introduce the character into their cinematic universe.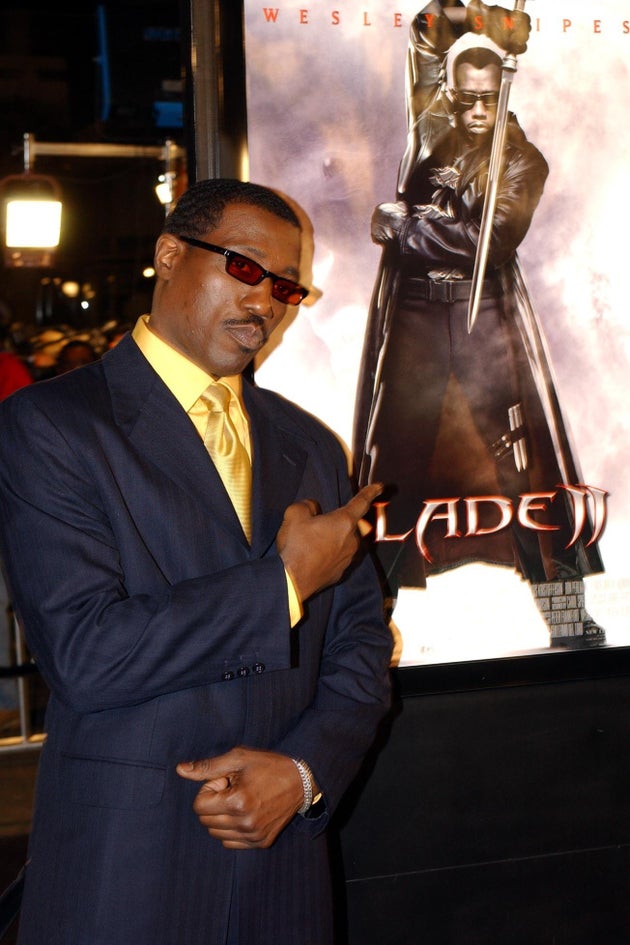 In an interview with VICE to commemorate the 20th anniversary of the first 'Blade' film, Wesley said: "There are a lot of conversations going around right now and we're very blessed to have the enthusiasm and interest in something coming from that world again.
"We've created two projects that fit perfectly into this world [MCU] and, when people see them, I think they're only going to have a problem with deciding which one they love the most."
Wesley explained conversations about how his character could join the Marvel Cinematic Universe had been going on for two years.
"Everybody gets it, but they got a business to run and they gotta square the things that they gotta figure out before they can get to it, I guess," he said.
"But the next time you see something in [the 'Blade' universe], mark my words: what we did before is child's play compared to what we can do now."
Twenty years ago this week, the first 'Blade' film hit cinemas, which took $415m (£319m) at the box office at the time - a figure that that may sound small now, but was massive back then.
While it's currently unclear where 'Blade' would fit into the MCU, in the comics he spends a lot of time working with 'Doctor Strange' and 'S.H.E.I.L.D.'
The head of Marvel Studios, Kevin Feige has hinted in the past that the arrival of 'Doctor Strange' could be a way for 'Blade' to enter the MCU.
He said: "We still think [Blade is] a great character. He's a really fun character.
"We think ['Doctor Strange'] going into a different side of the universe would have the potential to have him pop up."
After 'Avengers 4' brings the third phase of the MCU to an end, the possibilities for what could come next are endless.
Source: huffingtonpost